Shameless' Emma Kenney And Ethan Cutkosky Fought Like Real Siblings BTS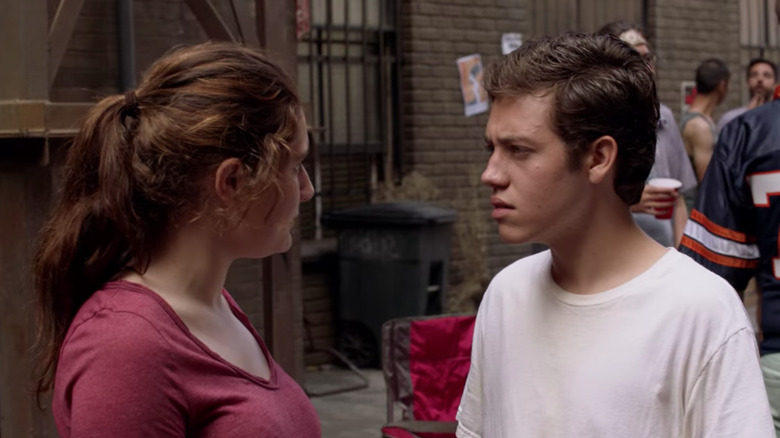 Showtime
In 2021, "Shameless" wrapped its eleventh and final season. That's a long time to spend with the Gallaghers, Chicago's scrappiest band of misfits. Led by wayward dad Frank (William H. Macy) and — more accurately — eldest sibling Fiona, the Gallagher family was one of the most depraved families on television, willing to do just about anything to scrape by.
In the Gallagher household, depravity knows no age limit, and youngest siblings Debbie and Carl are just as devious as their elders. Carl spends his formative years killing stray dogs — dark stuff, even by "Shameless" standards — before moving on to dealing drugs and joining a gang. Debbie's rap sheet is just as extensive, and the youngest Gallagher dabbles in identity fraud, theft, assault, and kidnapping, among other things.
Emma Kenney and Ethan Cutkosky were both ten years old when they were cast as the youngest members of the Gallagher clan, and the actors grew up together on set. They even admitted that they continued to act like siblings when the cameras stopped rolling.
Kenny and Cutkosky's banter was gentler than their fictional counterparts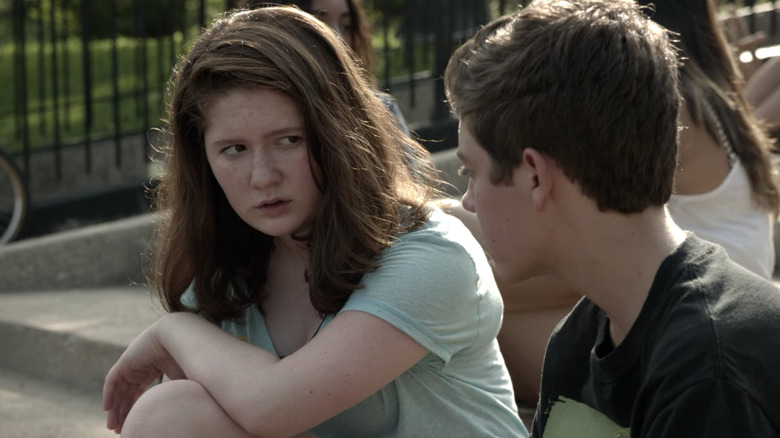 Showtime
As the youngest Gallagher siblings, Carl and Debbie get into plenty of scraps on "Shameless." According to Emma Kenney and Ethan Cutkosky, things could get plenty petty behind the scenes, especially at the on-set school. "I want to bring up a set school memory," Cutkosky told Entertainment Weekly. "This is when Emma and I really started becoming brother and sister. Because [at the] end of Season 1, we're sitting in the Gallagher boys' bedroom on, like, a little picnic table. We're eating food, I look over to Emma and go, 'If you're going to chew like that, can you please step outside?'" He continued, "It makes me look like an A-hole, but that's how I knew we were brother and sister."
For Kenney, that familial ribbing was a common occurrence on set. "We would get into it when we were young," she recalled. "I think our go-to thing was, he'd be like, 'Well, I'm older,' and I'd be like, 'Well, I'm taller!' And now we're the same age and he's taller."
Kenney and Cutkosky may have acted the part, but their relationship thankfully lacked the Gallaghers' characteristic toxicity. "I'd say we're a lot closer than Carl and Debbie appear on screen," said Cutkosky. "I think the banter between us is very similar, but I would say opposite side of the spectrum for being how close we are. We talk every day, we've been this close since we first started, we're each other's brother and sister on set. So I would say our relationship goes pretty heavy."
In true sibling fashion, Kenney chimed in to correct her faux-brother. "Goes hard!"