Anthrax's Scott Ian Once Cameoed On The Walking Dead (But You Probably Didn't See Him)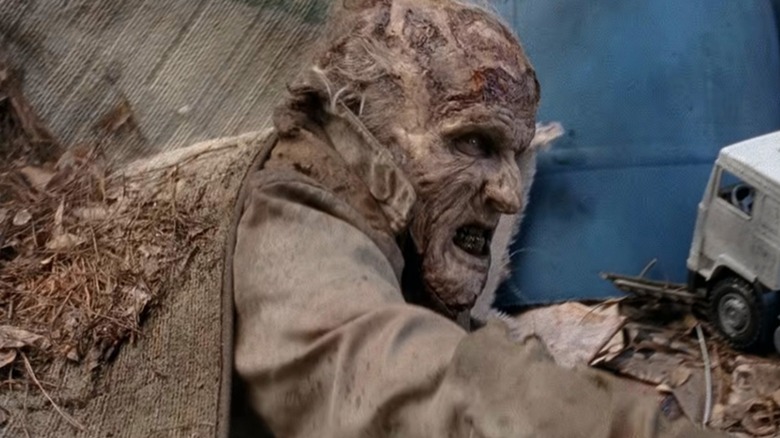 AMC
For 11 seasons, AMC's "The Walking Dead" had a grasp on pop culture stronger than even the show's undead on unfortunate victims. And what started as a horror series based on Robert Kirkman's comic exploded into a franchise now brimming with other spin-off shows like "The Walking Dead: World Beyond" and "Fear the Walking Dead." The concept of zombie apocalypses isn't exactly new ground that "The Walking Dead" chose to dig up. However, its dramatic storytelling of humanity being both its best hope and worst enemy in survival helped "The Walking Dead" propel as a must-watch series.
Its addition, fun easter eggs also didn't hurt, as "The Walking Dead" is full of small details fans might have missed on their initial watch, especially concerning cameos. During its run, many well-known stars have made guest appearances, including Anthrax guitarist and co-founder Scott Ian. Like many others, the thrash metal musician was a massive fan of Kirkman's comic and the TV series. And fortunately, during one episode of Season 5, Ian appeared on the series. Now Ian's distinct look of a shaved head and pointy– also sometimes multi-colored beard should have made him easy to identify among hardcore fans. However, KNB EFX Group, the special-effects team behind the zombie looks on "The Walking Dead," did their job so well in transforming Ian into a believable walker that you probably don't recall his cameo. That's no problem because we've got the details on Ian's "The Walking Dead" scene.
Scott Ian was surprised he got his Walker cameo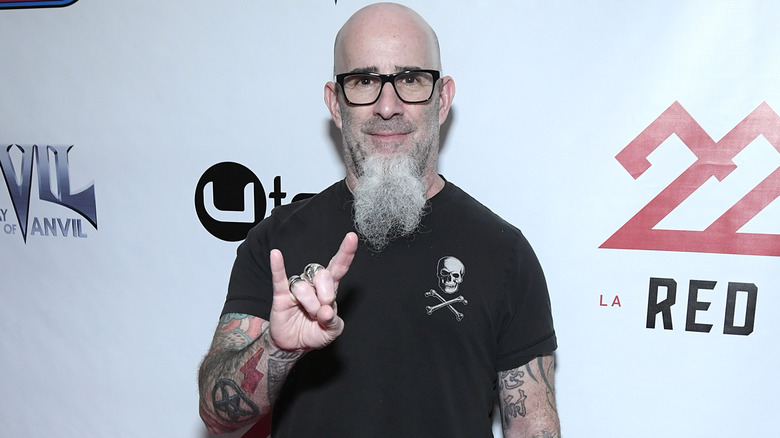 Michael Tullberg/Getty Images
In the Season 5 Episode "Remember," there's a scene where Rick (Andrew Lincoln) and Carl Grimes (Chandler Riggs) encounter a few walkers just outside Alexandria. While the father-and-son duo deals with the group through some knife action, another hidden walker lunges from beneath a junk pile and grabs Rick's leg. However, that's just not any ordinary walker. It's actually Scott Ian. Overall, the brief cameo served as Ian's second appearance on the series. He'd also appeared as a walker in a "The Walking Dead" webisode. On his show "Bloodworks," Ian detailed his initial surprise reaction to getting the coveted Walker cameo.
As he explained in the "Bloodworks" clip, Ian thought there'd be no chance of appearing after "The Walking Dead" special make-up effects supervisor and director Greg Nicotero tempered his expectations. "... And I mean Greg telling me at one point like, 'You know everyone in the business wants to come be a Walker, so we kind of put up...just put the kibosh on all of that,'" Ian said on his show. "Figured I at least got to do the webisodes, and that's cool enough. It's just I didn't think it would ever happen."
Is there anything else that could have made Ian's cameo even sweeter? Well, as he shared in an interview with Loudwire, he does wish he could have had the chance to bite Carl. Ian further added that personal criticisms of Carl aside, he felt the potential action would have pushed his walker into legendary status. Also, to be fair, Ian's walker is technically made no longer among the living when Carl stabs a pipe through his head.