There's A Mandalorian Scene That Will Change Star Wars Forever (If It Ever Happens)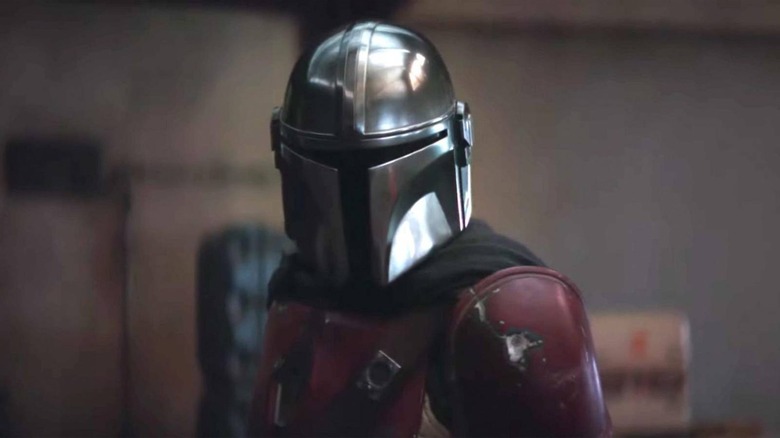 Lucasfilm/Disney+
With "The Mandalorian" Season 3 now underway, fans are ready for more adventures with Din Djarin (Pedro Pascal) and his buddy, Grogu. The show has already firmly established itself as one of the greatest pieces of art to take place within the "Star Wars" franchise. From the introduction of Grogu in the first season, forcing everyone to call him Baby Yoda for a year, to Grogu going off with Luke Skywalker to learn the ways of the Jedi, the series has many impactful moments that have caused fans to lose their minds. 
And it feels like a safe bet there will be plenty more "Mandalorian" to come. Creator Jon Favreau has already confirmed that he's written Season 4, which makes sense because they need to have some idea of where this story is heading. And apparently, there's a certain scene executive producer Dave Filoni wants to make happen on the series that would be a standout in all of "Star Wars" if it ever comes to fruition. 
It could be the 'most powerful scene in the Star Wars universe'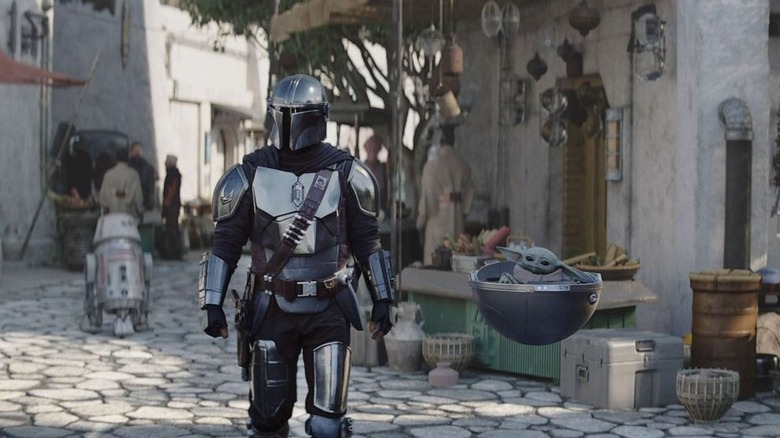 Lucasfilm/Disney+
We don't know anything about the scene in question, but Freddie Prinze Jr. made it sound like the most awesome thing to theoretically happen to the franchise should it ever happen. The actor's no stranger to "Star Wars," having voiced Kanan Jarrus in "Star Wars Rebels," a voiceover role he actually reprised briefly in "The Rise of Skywalker." He also voiced a character on "Star Wars: The Bad Batch," so it's safe to say he's someone close to Dave Filoni's inner circle. 
The actor appeared on "Lights, Camera, Barstool" to discuss his career and "Star Wars" at large, and he let slip an intriguing tidbit Filoni let him in on. He stated, "I remember him breaking it down, and there was one scene he told me where I obviously can't repeat that if he gets to a season where that scene gets to happen, is gonna be the most powerful scene in the Star Wars universe. ... He tells me the dialogue ... And I'm floored." Apparently, Filoni even has some of the dialogue, as Prinze goes on to talk about how Filoni was telling him some of the lines, and even though Filoni's not a good actor, it still gave him chills. 
Prinze has nothing but kind words to say about Filoni, saying how he's probably the best storyteller "Star Wars" has right now. Hopefully, fans get a chance to see that scene come to life someday, and given how popular "The Mandalorian" is, it'll probably reach that point in the story where Filoni can craft that moment the way he wants.