Gilmore Girls' Yanic Truesdale Envisions Michel As An Angry Old Man Today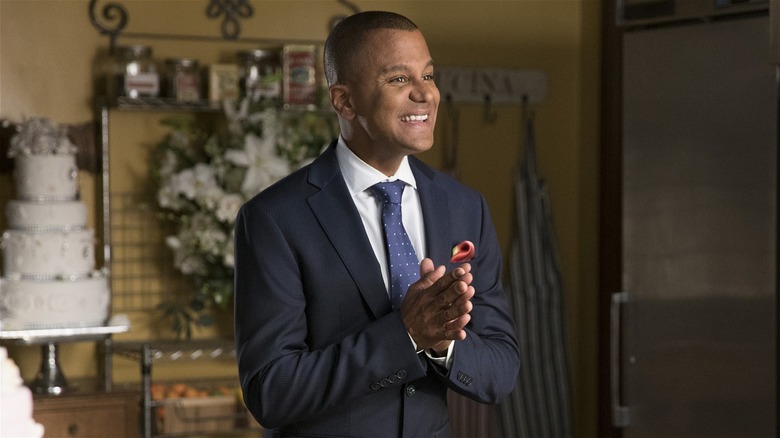 Saeed Adyani/Netflix
Many people credit "Gilmore Girls" relatability to its mainstream success. While not everyone has a mother-daughter relationship like Lorelai (Lauren Graham) and Rory (Alexis Bledel), the support and understanding they cultivate is, at the very least, something we hope to foster in our own lives. Even Lorelai's long-standing concierge, Michel, strikes a chord. Yanic Truesdale appears as Michel Gerard throughout the series, someone whose customer service skills leave a lot to be desired. His tell-it-like-it-is attitude and witty one-liners made life at the Independence and Dragon Fly inns interesting. Don't we all wish that sometimes we could say exactly what we think without any repercussions?
Michel certainly doesn't operate with fear in his life; only a constant stream of creative complaints. But as entertaining as it is to watch, it may not pay off for him in the end. Truesdale is the one who knows Michel best, and he doesn't have the best feeling about the character's future.
Some things never change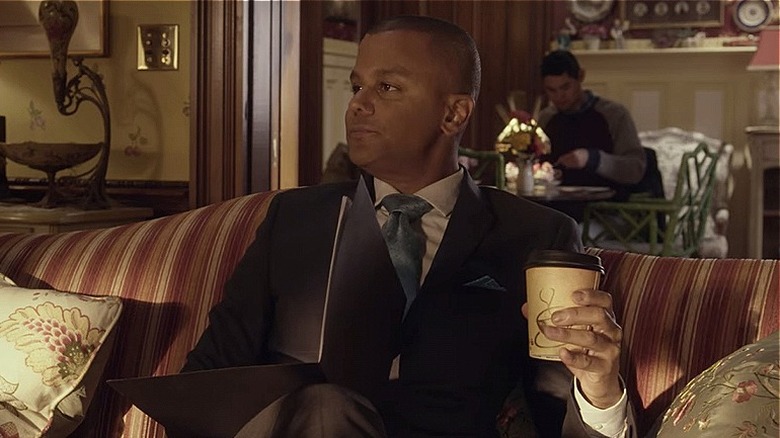 Netflix
When "Gilmore Girls: A Year In the Life" picks up, we see a slightly different Michel than we're used to. In the original iteration of the series, Michel gave very little away about his personal life. But in the 2016 follow-up, a lot of his cards are on the table. He is newly married to Frederick who very suddenly wants to have children (much to Michel's dismay). There is no word on whether we'll see Frederick in the future, but Yanic Truesdale has some ideas about where his character will end up. Last we see him, Michel accepts his fate as a father and looks for bigger and brighter things in his future. When speaking to Today about Michel's iconic moments, the actor had to expect that his character would be living his life annoyed at the children he agreed to have.
"On the verge of a nervous breakdown," Truesdale continued, "... wanting to move back to Paris, questioning his life choices." While Michel seemed to make peace with being a family man, some things never change. It is hard to imagine that Michel would willingly give up all his personality for anyone. Instead, he would remain that particularly persnickety concierge we know and love; only with a gaggle of kids he never wanted in the first place. If actors ever do sign on for more "Gilmore Girls," maybe we will have a chance to see this reality come to fruition.