Friday Night Lights Movie Lands Pineapple Express Director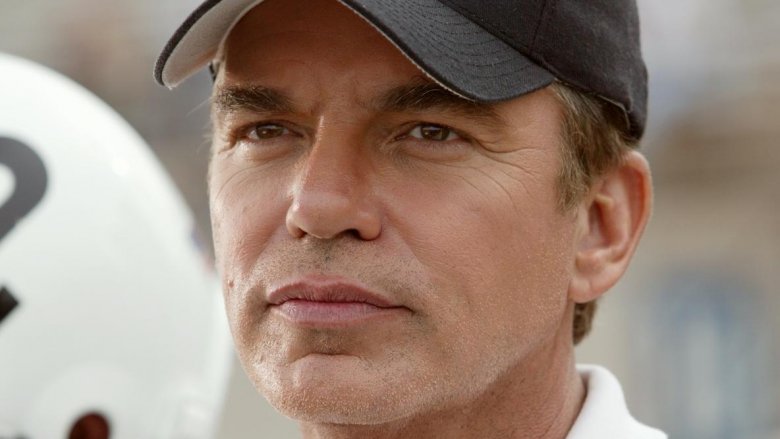 Universal Pictures
The Friday night lights are coming on again. 
Universal is moving forward on a new interpretation of Friday Night Lights, nearing the end of negotiations with David Gordon Green to direct the film, according to a report by Variety.
Green, who directed Pineapple Express, George Washington, and Stronger, is currently at work on the new Halloween movie, which he co-wrote with Danny McBride. 
Reportedly, the new Friday Night Lights film will be neither a sequel to the 2004 Billy Bob Thornton film, nor a movie version of the NBC television series which starred Kyle Chandler. 
Rather, the studio has decided to produce a reimagining of the 1990 non-fiction book by H.G. "Buzz" Bissinger, which focused on the 1988 Permian High School Panthers' football season in the west Texas city of Odessa.
The original movie directed by Peter Berg was well-received critically, notching an 81% on Rotten Tomatoes. The television series, which aired for three seasons on NBC and two additional seasons on The 101 Network before ending in 2011, was both award-winning and critically beloved.
Despite their quality, neither adaptation was widely embraced by audiences, with the movie only bringing in $62 million at the global box office against a $30 million budget. Hopefully the new iteration can retain the special qualities of its predecessors while reaching a wider audience, this time.
No release window has yet been indicated for the new Friday Night Lights movie. Green's Halloween is set for release on October 19.