Grey's Anatomy Mainstay Debbie Allen Says Ellen Pompeo Isn't Done With The Show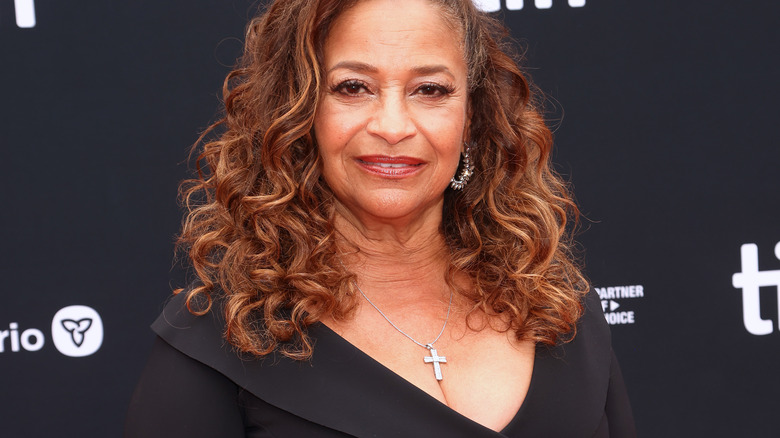 Tommaso Boddi/Getty Images
The following article contains mild spoilers for "Grey's Anatomy" — Season 19, Episode 7, "I'll Follow the Sun."
Fans are still reeling from the departure of Ellen Pompeo from her decades-long perch atop "Grey's Anatomy." Meredith Grey scaled a thousand emotional and physical mountains during her time at Grey Sloan Memorial Hospital, but in the end, she chooses to leave all she's accomplished in Seattle behind her for a move to Boston. In typical Mere style, that means making a decision that's wise for her family instead of a selfish gesture; she and her kids move together so Zola (Aniela Gumbs) can go to a school that will better serve her genius-level IQ. The decision ends up leaving Meredith's romance with Nick Marsh (Scott Speedman) in an odd place, but the door remains open for them to pick things up where they left off.
It was an exit that fans have been dreading since its announcement back in the fall of 2022, and it drew mixed reviews from audience members when it finally aired. For ABC executives who have been trying to prepare viewers for Meredith's departure, it's been quite an unusual time. Acting legend Debbie Allen is one of those higher-ups; aside from playing Dr. Catherine Avery Fox, she's a co-executive producer on "Grey's Anatomy." She also directed Meredith Grey's departure episode. But in a recent interview, she gave "Grey's Anatomy" fans hope for Meredith's future — and revealed that Ellen Pompeo isn't completely done with the show.
Debbie Allen says Pompeo will be back at some point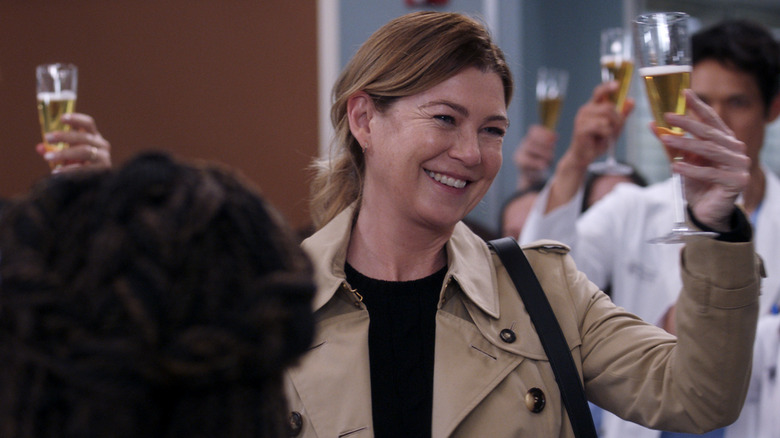 ABC
Speaking with Entertainment Tonight at the premiere of "Creed III" on February 27, Debbie Allen allayed the worries of "Grey's Anatomy" fans everywhere. "She's still alive, she'll still be coming back to the show, but she's definitely taking a departure," said Allen of Meredith Grey. That definitely leaves the door open should Ellen Pompeo decide to return for a guest appearance or on a special occasion. Allen confirmed that by adding, "the truth is it's not her last episode. She's leaving Grey Sloan, not Grey's Anatomy."
Allen added that Pompeo continues to be a presence on the show's set even though she isn't acting on the series, judging the set's baking competitions and picking up the tab for the crew and cast's food trucks. As previously reported, Pompeo has retained her role as an executive producer on the drama and will continue to provide voiceovers for the series, so that means she is still involved with the day-to-day running of life on "Grey's Anatomy." It seems you can move on, but that doesn't mean you have to leave home.