Jamie Campbell Bower Believes A Dirty Joke May Have Cost Him A Role In The First Harry Potter Movie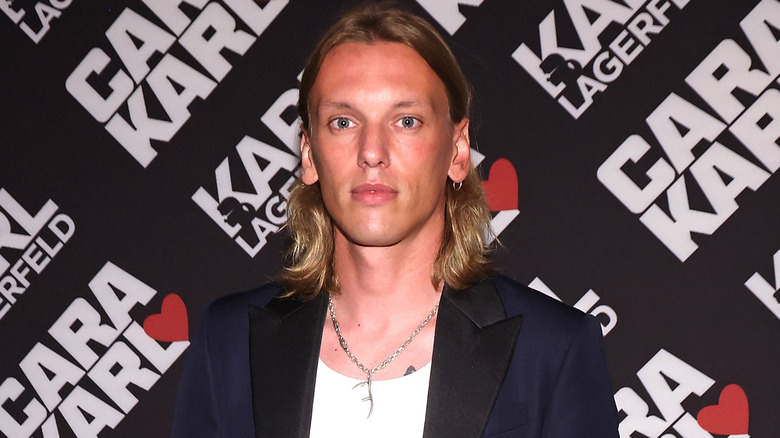 Taylor Hill/Getty Images
Jamie Campbell Bower has had an incredible career blow-up, thanks to his villainous role as Vecna on Season 4 of "Stranger Things." Bower is set to return to the role for the fifth and final season, which will presumably see his character once again play the central antagonist. Still, even before his time on the highly popular Netflix show, the actor has had quite a notable career in film and television. He has portrayed a young Gellert Grindelwald in "Harry Potter and the Deathly Hallows – Part 1" and "Fantastic Beasts: The Crimes of Grindelwald."
It's not exactly unusual that an up-and-coming actor like Bower appeared in a popular franchise like "Harry Potter," especially given that most of the principal cast members were younger. However, before his days playing the small role of a young Grindelwald, Bower actually auditioned for the first film in the series, "Harry Potter and the Sorcerer's Stone." Obviously, he didn't get a role in the movie, and Bower believes that a dirty joke may have had a hand in that decision.
Bower told a Christmas-related dirty joke that cost him Harry Potter role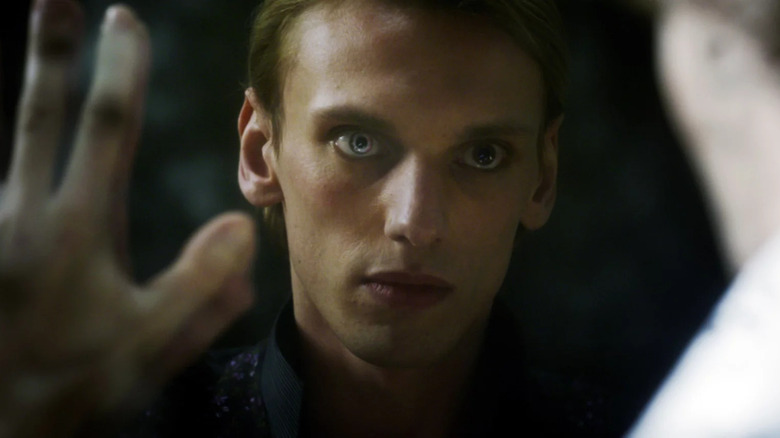 Warner Bros. Pictures
During an interview with the "Happy Sad Confused" podcast, Jamie Campbell Bower revealed that he auditioned for "Harry Potter and the Sorcerer's Stone" but that things went horribly wrong when he told a dirty joke. Immediately after he finished the joke, Bower knew that the audition was not going his way and that he had blown his chances at getting a role in the film.
"I had just heard this joke about a fairy, like, the reason why the fairy sits on top of the Christmas tree, and it's a really, like, dirty joke because it's about the Christmas tree up somebody's bottom," Bower said. "And I told this joke in the audition, and there was again, this sort of, like ... air of just like silence after I said it. And I was like, 'Well... f****d that up.'"
It's especially devastating for Bower because he was actually auditioning for the role of main protagonist Harry Potter, who would end up being portrayed by Daniel Radcliffe instead. It's difficult to say whether or not Bower would have landed the role if the joke hadn't backfired, but it's also hard to imagine anyone in the role except Radcliffe. Either way, Bower's career has managed along just fine despite this incident, as his role as Vecna has brought him quite a bit of recognition.