Aminah Nieves Credits Her Mother For Committing To Her 1923 Audition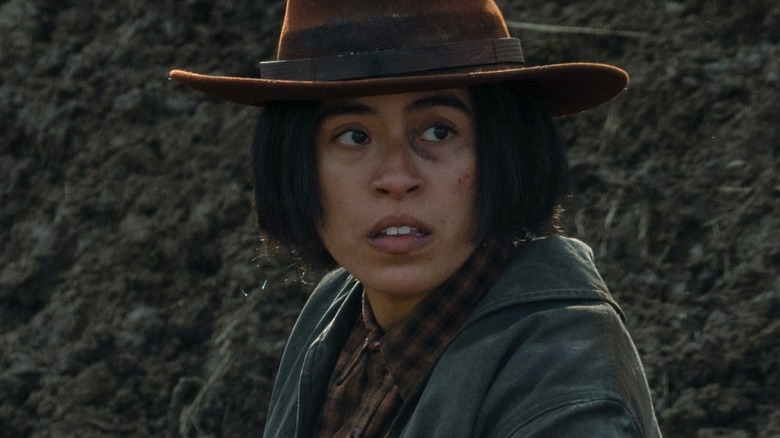 Emerson Miller/Paramount+
Keeping the momentum going after the standout success of "Yellowstone" and its prequel series, "1883," Taylor Sheridan and Paramount released yet another solid program: "1923." As implied by the title, the show is set between "1883" and "Yellowstone" and explores how the Dutton family handled an era in United States history as tumultuous as the 1920s. To do so, it enlisted some top-tier talent — most notably, Hollywood legends Harrison Ford, Helen Mirren, and Timothy Dalton, who play Jacob and Cara Dutton and Donald Whitfield, respectively — as well as some lesser-known up-and-comers.
Though not a household name as of yet, Aminah Nieves has proven why she should be, thanks to her work on "1923." On the show, she plays Teonna Rainwater, who finds herself taken from her home on the Broken Rock Reservation and forced into a Native American boarding school. Her story is fascinating to watch unfold and highlights a dark time in the US' past that should never be forgotten. Simply put, she's an incredibly important part of "1923," but Nieves came very close to giving up on the role entirely.
In fact, Aminah Nieves has admitted that had it not been for her mother's influence, she likely wouldn't have kept working for a spot on "1923" in the first place.
Her mother's emotions were a sign to Nieves to keep going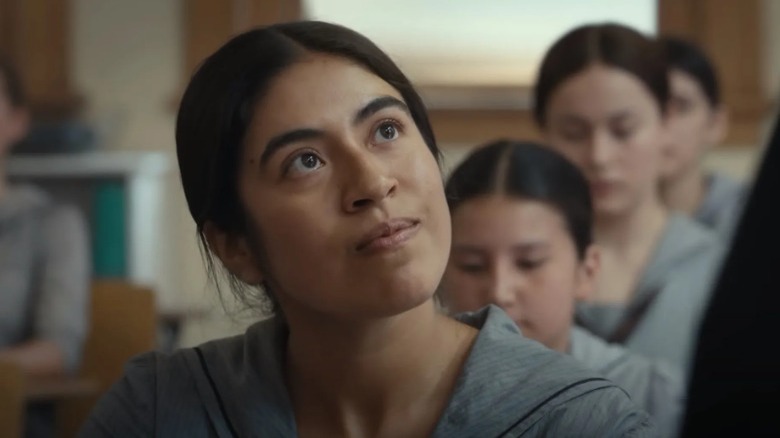 Paramount+
Alongside Sister Mary actress Jennifer Ehle, Aminah Nieves spoke with Collider in December 2022. During the chat, she explained the process of landing the role of Teonna Rainwater on "1923." She recalled that the audition process was long, and as a result, she had begun to wonder if it was worth continuing. That's when her mom inadvertently proved to her that she should press on. "I was really hesitant to continue doing them, but the third round, I looked at her after that third audition, and she was bawling uncontrollably, and I knew in that moment I needed to do it for her," Nieves said.
In addition to feeling that she had to go ahead with her "1923" audition for her mother, Nieves also understood the gravity of her character's story. She shared as much during a conversation with The Hollywood Reporter, touching on the importance of telling Native American stories that don't shy away from the ugly parts of history. She told the publication, "I think it's our duty to carry it. It's our duty to tell these stories and to share these stories. I wanted to get it right." Nieves adds that throughout the shoot, she could feel her ancestors with her, helping her along every step of the way.
"1923" Season 1 is currently streaming on Paramount+. It may be a difficult watch at times, but the string of episodes is more than worth checking out for Teonna Rainwater's story alone.