Pedro Pascal Thinks He Was More Comfortable On Game Of Thrones Than Bella Ramsey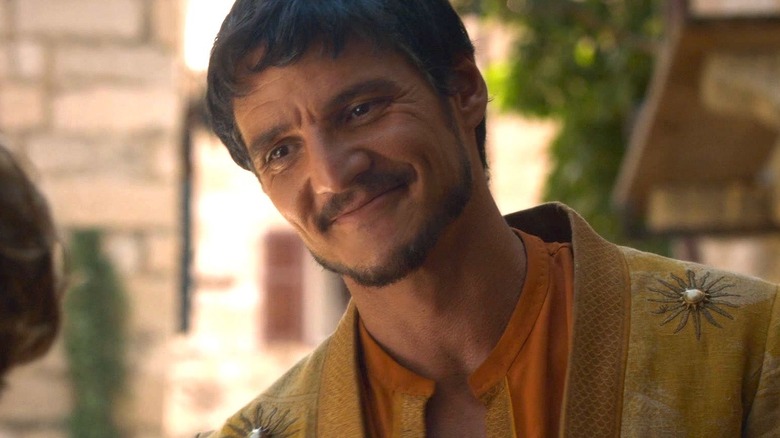 HBO
Joel and Ellie continue to break our hearts weekly on the apocalypse drama "The Last of Us," but as many fans know, that isn't the first production Pedro Pascal and Bella Ramsey shared. Before "Game of Thrones" went in the wrong direction, Pascal and Ramsey appeared in the HBO juggernaut. Though they never shared any scenes, they were part of moments that stunned "Game of Thrones" fans the most. As well as appearing as beloved characters.
Oberyn Martell's (Pascal) vengeance against The Mountain (Hafþór Júlíus Björnsson) endeared him to audiences which is what made his brutal death all that more heartbreaking. After his demise, Ramsey flew into Season 6 as the straightforward young leader of Bear Island, Lyanna Mormont. These characters remain iconic in the legacy of "Game of Thrones," but that isn't to say their experiences were comparable. Pascal, in particular, had an interesting perspective on how their time on the fantasy series varied.
Oberyn's costume must have been more comfortable than Lyanna's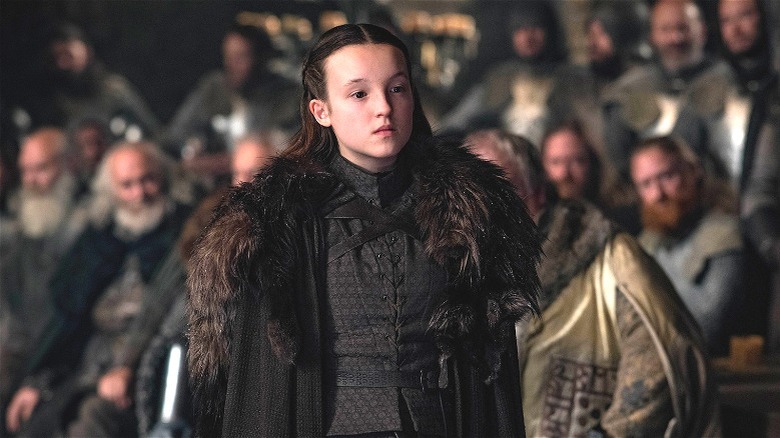 Helen Sloan/HBO
Oberyn's death predates the arrival of Lyanna, but Pedro Pascal and Bella Ramsey found that being on the same series still bonded them in a way. Having a similar background connected them as Joel and Ellie in "The Last of Us." But when speaking to Entertainment Weekly, Pascal and Ramsey also noted the differences.
"My experience with 'Game of Thrones' was incredibly romantic," Pascal stated in a Zoom interview. "My costume was probably much more comfortable than Bella's, and the locations I shot in might have been much more comfortable. But she was young enough to deal with an uncomfortable costume, I think." Oberyn typically sports a flowing robe similar to a kimono, helpful for when the character is doing his flips and kicks. Deep in the south of Westeros, King's Landing always has the sun shining down upon it, especially in the temperate summer. Scenes that took place there were typically shot in Croatia to sell the sunny locale. Ramsey, on the other hand, was not as lucky. As the leader of Bear Island, she is a House sworn to the Northern Starks. In light that winter is coming, she sports furs and leather to keep out the cold. But if you ask the young actor, she has no complaints.