Who Plays Dr. Ohk On Picard?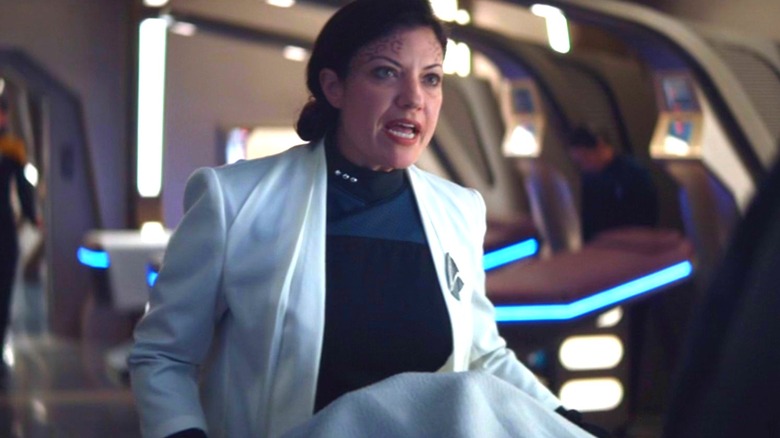 Paramount+
"Picard" Season 3 recently began its run on Paramount+, and fans of "Star Trek: The Next Generation" can enjoy some excellent reunions in the forthcoming episodes. The season sees Jean-Luc Picard (Patrick Stewart) reuniting with some of his former crew members of the U.S.S. Enterprise as they're being hunted by a new enemy. As such, it's already been confirmed that the likes of Geordi La Forge (LeVar Burton), Worf (Michael Dorn), Crusher (Gates McFadden), and Riker (Jonathan Frakes) will appear throughout "Picard" Season 3.
Of course, some new faces are to be expected, including that of new antagonist, Vadic (Amanda Plummer). It's classic "Star Trek" action revised for a new decade, but the most recent episode introduced another new character to the proceedings. It's a small role, but Dr. Ohk (Tiffany Shepis) comes into play later in "Disengage." Shepis may have come across as familiar to you if you're a fan of sci-fi and horror B-movies, but she has a lengthy filmography that's worth diving into.
Tiffany Shepis has over 100 credits to her name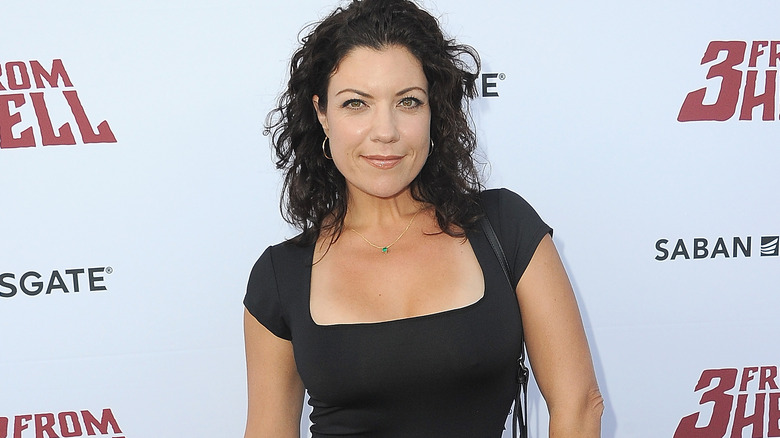 Albert L. Ortega/Getty Images
One of Tiffany Shepis' earliest roles was in 1996's "Tromeo and Juliet," which these days is best known for being written by future DC entertainment head honcho James Gunn. She'd go on to appear in several other troma productions, such as "Terror Firmer." A good chunk of her filmography is filled with these kinds of low-budget B-movies with wacky titles, with some of the highlights being "Chainsaw Cheerleaders," "Bonne & Clyde vs. Dracula," and "Psychotronic Fiction the Movie."
She had a chance to join one of the schlockiest film franchises ever by playing Chrissie in "Sharknado 2: The Second One." She actually gets killed by one of the sharks, putting her in some pretty esteemed company of shark victims in the series. Another noteworthy performance from Shepis comes in 2015's "Tales of Halloween." It's an anthology horror film, and she plays Maria in the segment "Trick," where she's unceremoniously killed by a batch of children.
Given Shepis' background, a role in a "Star Trek" show seems fitting, and hopefully, it leads to more mainstream roles for the actress.