Woody Harrelson Could Have Starred In Dumb & Dumber If It Wasn't For An 8-Ball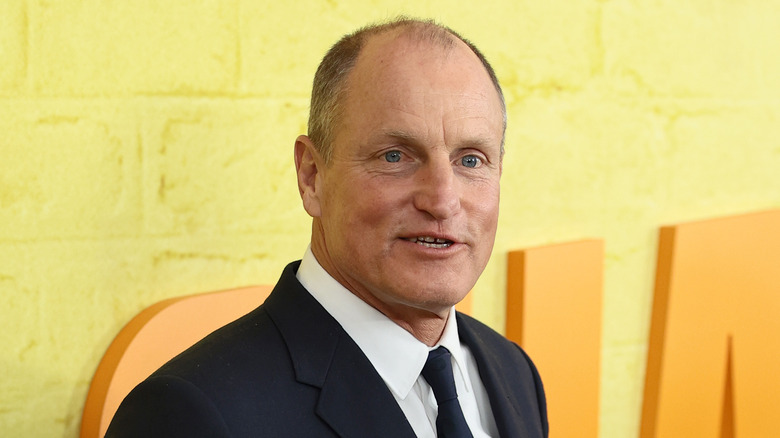 Dimitrios Kambouris/Getty Images
Glory's mercurial finger points to some more than others. Some folks, broken and debauched, only ever catch a fleeting glimpse of that glorious digit as it passes towards luckier chumps. Others seem to spend their lives shrugging off heaps of greatness, only to have more and more piled on top of them.
Today, we consider the case of one Woody Harrelson, the version of Matthew McConaughey that lives in the Upside Down. Since pulling off the herculean task of stepping in to replace Coach on "Cheers," following the death of actor Nicholas Colasanto, the 61-year-old actor has become a staple of the big and small screens. Harrelson has racked up a list of nominations for his acting that's longer than most grocery lists and infiltrated nearly every big-budget franchise in the last 20 years.
But for a brief moment in the early '90s, Harrelson's career nearly blew up in a whole different way, when fate's finger pointed in his direction before he expertly ducked out of the way. It all came down to a trick shot, a pool ball, and a roommate who would go on to be one of the best-known comedy directors of all time.
Harrelson was too good at pool to be in Dumb & Dumber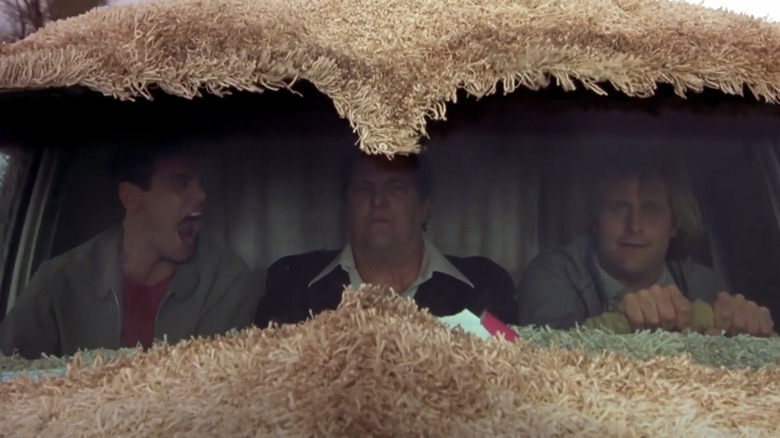 New Line Cinema
The way that Woody Harrelson remembers it — and the way that he recounted it to Seth Meyers in a "Late Night" interview — is that, back in the day, he was roommates with Peter Farrelly. This was after Harrelson booked "Cheers," but before the two teamed up with Peter's brother, Bobby, to make "Kingpin." That was around the time that Harrelson let "Dumb and Dumber" slip through his fingers in what might be the coolest way imaginable — by being too good at pool to get the part.
Peter Farrelly asked Harrelson to star in his gross-out comedy, and Harrelson, hesitant, made a wager: "Let's play a game of pool, and if I win, I'm not gonna do it. If you win, I'll do it." Fittingly, for a high-stakes wager of this magnitude, Harrelson said "it came down to the eight ball," and it sounds like it was a doozie. "Willy Mosconi would've had trouble," Harrelson recalled. Look it up.
"Me, I sink that damn ball," the actor concluded, pounding the desk with his fist. Unfortunately, a cursory Google search reveals that Harrelson's career failed to recover. However, Harrelson's latest film, "Champions," arrives in theaters March 10.