Who Played Detective Rey Curtis On Law & Order?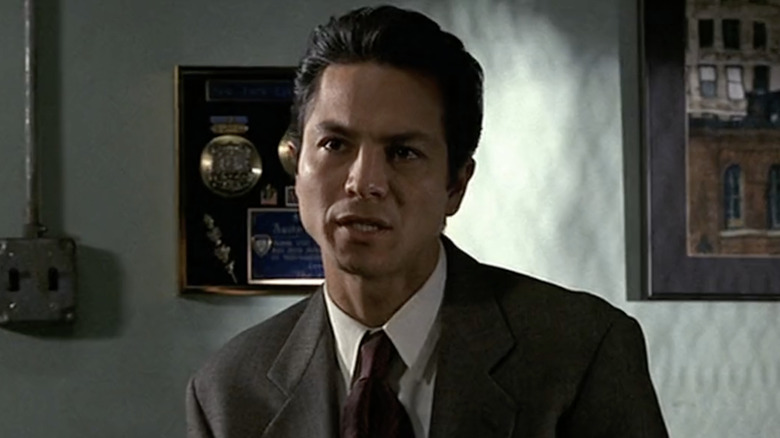 NBC
Throughout its illustrious run on the small screen, the roster for the long-running police procedural "Law & Order" has changed quite a bit over the years, and many fans may have had a rough time keeping track of all of the names of the show's stars that have come and gone. Of the many memorable personalities to occupy time on NBC's crime drama, viewers might be curious to learn who portrayed the character of Detective Rey Curtis.
When fans think of Detective Rey Curtis, they most likely remember him for several things. While there were many indications over the years that he was a solid cop, the devout Catholic who likes to do things by the book often finds himself in less-than-ideal situations. Despite seeming to mean well with his intention on and off the job, Curtis constantly finds himself losing control on duty and getting into immoral situations. The character had problems at home and on the job, but even though things didn't always go as planned, he still managed to do his job and put many criminals behind bars.
While Cutris's run on the show wasn't the longest, it was certainly entertaining to watch while it lasted. Those wondering who the actor that played the detective don't need to launch a full investigation because after gathering all the necessary evidence, the culprit in this whodunnit case has been located.
Benjamin Bratt played Detective Rey Curtis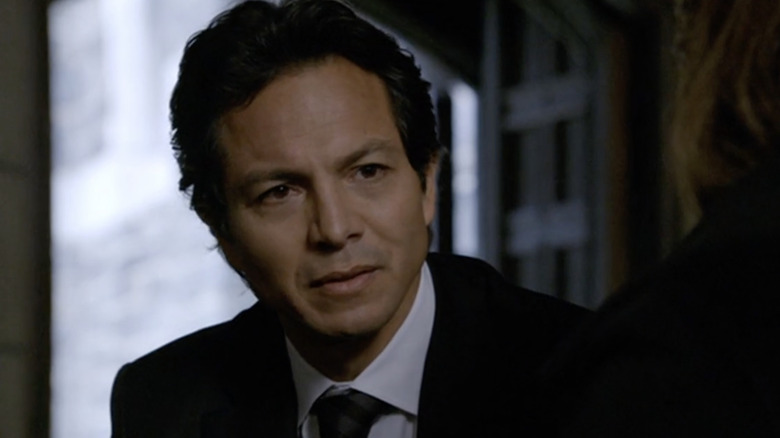 NBC
Benjamin Bratt played Detective Rey Curtis in 98 episodes of "Law & Order." He was a leading cast member starting Season 6 in 1995, and his tour of duty would last four years ending in Season 9 in 1999. His final run earned him a Primetime Emmy nomination. But he couldn't stay away from the character forever, as Bratt would reprise the role in a guest appearance two decades later in the entry "Fed" from Season 20.
While there is no denying Bratt's time on "Law & Order" is a strong candidate for one of his most significant career accomplishments, the actor has an assortment of other worthwhile achievements in the industry. Besides "Law & Order," Bratt has lent his talents to other notable TV shows like "24: Live Another Day," "Private Practice," "Modern Family," and Peacock's "Poker Face." But his exploits have not been limited to the realm of television. His noteworthy endeavors on the big screen include big-name titles like "Demolition Man," "Miss Congeniality," "Traffic," and "Coco." He's even been in the MCU as Jonathan Pangborn in "Doctor Strange."
While he has many top-rated titles on Rotten Tomatoes, Bratt will never forget his time on "Law & Order," where he learned a lot about acting and life, especially from his co-star Jerry Orbach. Between the recognition, acclaim, and good friends gathered along the way, his time on the popular police procedural seems to have been very rewarding. While he wasn't the biggest player on the series, Rey Curtis will always be a significant part of the show's iconic legacy.