Which Episode Of Criminal Minds: Evolution Did Joe Mantegna Direct?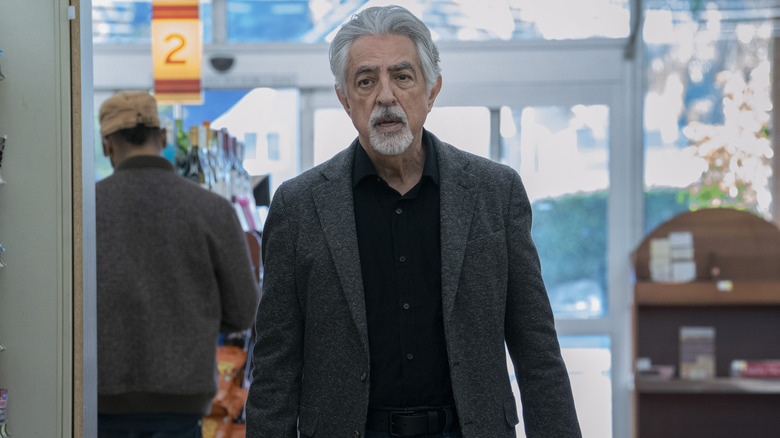 Bill Inoshita/Paramount+
"Criminal Minds: Evolution" marked a new era for the crime drama series. Instead of the original show's focus on case-of-the-week stories, this softly rebooted 16th season of the series focused on one main antagonist for the BAU team to catch, in the form of Elias Voit (Zach Gilford). Voit and David Rossi (Joe Mantegna) share a lot of screen time together in "Criminal Minds: Evolution," and the former even abducts the latter toward the end of the season, giving the team high stakes for finding Voit and saving Rossi.
Mantegna has been an integral part of the series since its third season, with his character coming in to replace a departing Jason Gideon (Mandy Patinkin). Since then, he's served a similar role, being one of the most experienced BAU members on the team. Mantegna isn't just content with performing in front of the camera either. He directed more than a few episodes on the original run of "Criminal Minds," before getting the opportunity to do so again on the rebooted "Criminal Minds: Evolution."
Mantegna directed the third episode of Criminal Minds: Evolution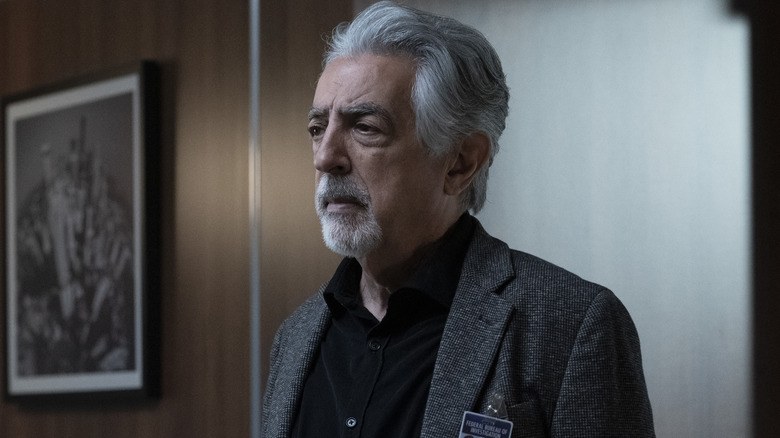 Bill Inoshita/Paramount +
In a November 2022 interview with Smashing Interviews Magazine, Joe Mantegna revealed that he would be directing the third episode of "Criminal Minds: Evolution," which serves as the 16th overall season of the series. Titled "Moose," the episode sees the BAU trying to stop a bombing in Washington D.C. It's the only episode that Mantegna directs in the season, but it's not his first time directing an episode of the series as a whole. The actor has directed 10 episodes overall, including entries like "The Road Home" and "Anonymous."
Interestingly, Mantegna wasn't the only cast member to helm an episode of "Criminal Minds: Evolution" either. Adam Rodriguez, Aisha Tyler, and A.J. Cook all took on directing duties for one episode in the latest season as well. It's not super unusual for a star of a show to try their hand at directing, especially when it comes to long-running shows. Jensen Ackles directed six episodes of "Supernatural" during its run and even David Duchovny got behind the camera for three episodes of "The X-Files." It's a tradition that's long-existed in Hollywood. It's not yet clear if Mantegna will do so again for the upcoming 17th season of "Criminal Minds," but it definitely would not be a stretch to imagine.