Criminal Minds: Evolution's Showrunner Calls Voit Their Own Hannibal Lecter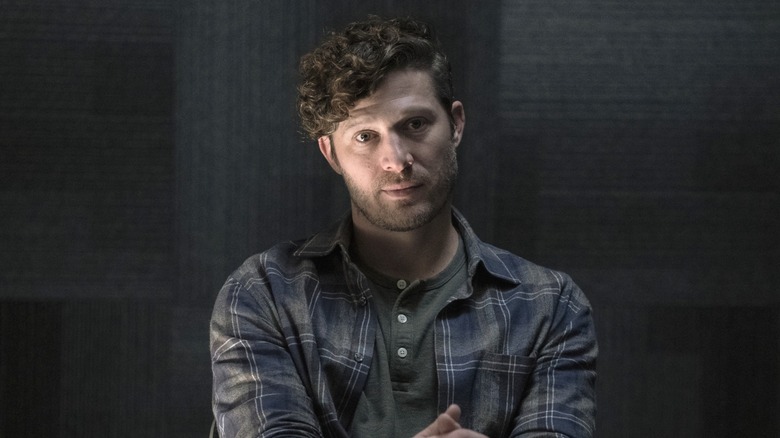 Michael Yarish/Paramount+
"Criminal Minds" has evolved in interesting ways since its origins as a procedural case-of-the-week show on CBS, where it debuted in 2005. "Criminal Minds" was canceled in 2020 after running for 15 seasons on CBS. However, it was revived for the Paramount+ streaming service, where it shifted into something more akin to a serialized crime drama with arguably higher stakes and more of a focus on a consistent storyline and character development. Obviously, airing on a premium network gives the show a little more freedom in this regard, as well as what it can get away with showing.
The first season of the revival, which has been given an updated title of "Criminal Minds: Evolution," focuses on the team and their efforts to capture serial killer Elias Voit — aka Sicarius (Zach Gilford). Voit proves to be a particularly big threat for the BAU, but the season ends with his capture and incarceration. However, that's not the end of his story, as the showrunner for "Criminal Minds: Evolution" sees Voit as the perfect opportunity to bring in their own version of Hannibal Lecter.
Criminal Minds: Evolution might feature even more of Voit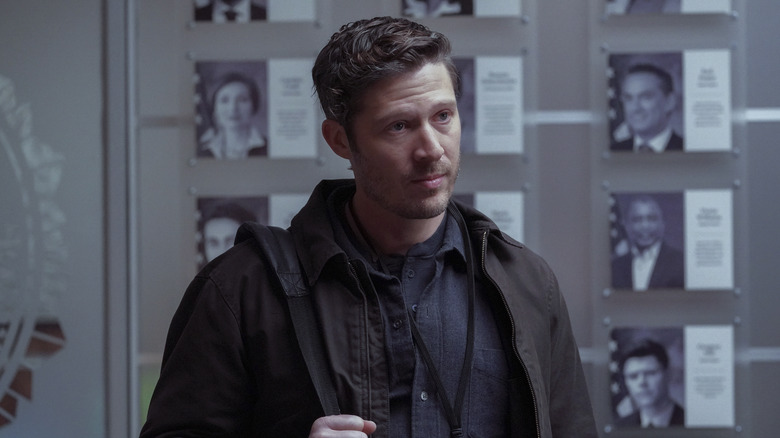 Bill Inoshita/Paramount +
During a recent interview with Variety, "Criminal Minds: Evolution" showrunner Erica Messer elaborated on her plans for the forthcoming Season 17 of the hit crime show. One of her biggest hopes for the future season is to make Zach Gilford's Elias Voit character more prominent as something of a Hannibal Lecter-like figure. She hopes to use him and his knowledge of the mysterious gold star to inform the team of the next big threat for the heroes.
"Well, we're hoping to have Zach a lot in the season and sort of treat him — the simplest way to say it — as our Hannibal Lecter," Messer said. "He knows information about gold star. The team is already a little bit hip to it, because Lewis [Aisha Tyler] and Prentice [Paget Brewster] told Rossi that gold star wasn't in the report, and it should have been because Bailey was acting weird when he said it. So they're already sort of hinting at. What is gold star?"
She went on to explain that Voit will use this information as leverage against the team, which could be a fun dynamic for "Criminal Minds: Evolution" to explore. While the series has had recurring villains in the past, it's never really positioned anyone in its universe as a Lecter proxy before. Considering that Voit was the show's first big bad for its evolution into a more serialized series, it definitely makes a certain amount of sense.