Eugene & Dan Levy Want To Make A Schitt's Creek Movie (Or Maybe A Sequel Series)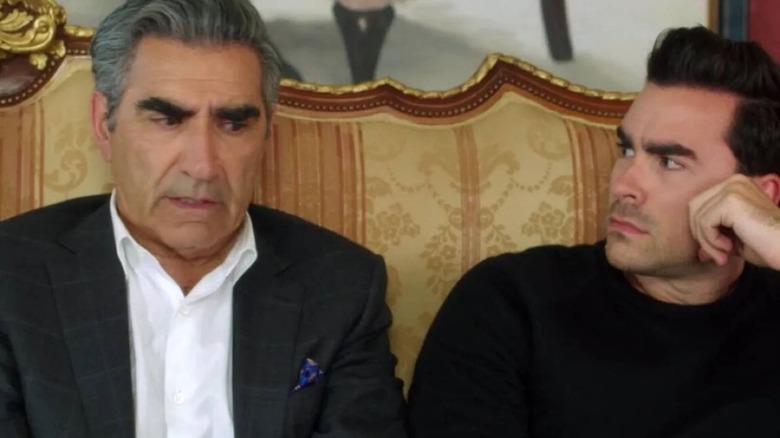 CBC Television
"Community" brought the idea of TV shows getting six seasons and a movie into the zeitgeist. In the era of streaming, plenty of companies have been more than happy to bring back beloved classics to entertain fans one more time. "Community" itself will receive a feature-length film to close out its story. And it seems as though another popular sitcom is flirting with the idea of coming back once again.
"Schitt's Creek" ran for six seasons from 2015 to 2020. It was immensely popular during its run, earning a slew of awards in the process. The series follows the disgraced Rose family, who lose their fortune and end up having to move to a town they bought a long time ago to pick themselves up by their bootstraps and carve out new lives for themselves. It had a cavalcade of comedic talent, with Eugene Levy, Dan Levy, Catherine O'Hara, and Annie Murphy playing the main family. 
It deserves to be said that nothing has been confirmed as of yet, but it certainly sounds like some of the cast wouldn't mind taking another trip to Schitt's Creek.
They just need the right idea to bring Schitt's Creek back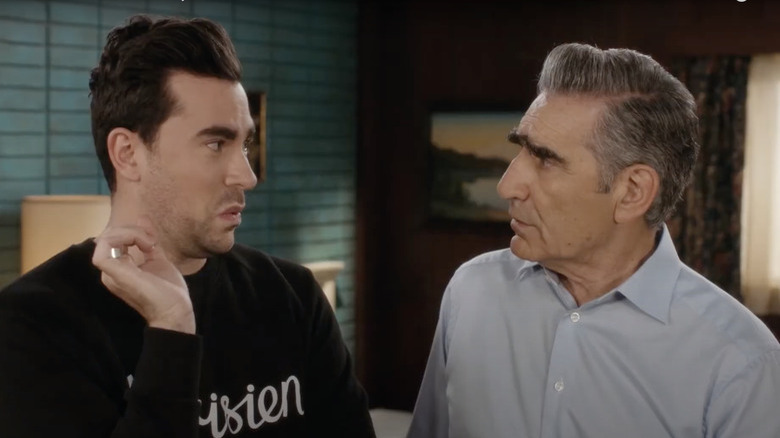 CBC Television
Don't expect another trip to "Schitt's Creek" any time soon, but it would appear the main cast, or at least Eugene and Dan Levy, aren't putting the show in the rearview mirror entirely. Eugene Levy recently appeared on "The Kelly Clarkson Show," and the host naturally had to ask about "Schitt's Creek," with much of the audience voicing their enthusiasm about the series, too. Clarkson's extremely complimentary toward the sitcom, and Levy initially talks about why they ended the show when they did, stating, "I do know that when we took the show out after six seasons, it was the right time to take it out because we could not have finished the series on a greater high."
It certainly makes sense the cast and crew wouldn't want the series to overstay its welcome like so many shows are prone to do. However, Levy holds out hope that they could return to it at some point, going on to say, "We've always said, certainly my son Daniel says, 'If we come up with an idea that really comes up to the same level as where we finished the show, or even higher creatively, that's the time to come out with a project.' A movie or a show or whatever it is."
He concludes by saying it's also a matter of getting everyone together again, and the main cast are definitely in high demand following the success of "Schitt's Creek" and their accompanying Emmy wins. It's only been three years since fans had to say goodbye to the show, so there's still plenty of time for the right story to come around.