Otis' Death Fulfilled A 'Morbid Desire' For Chicago Fire's Yuriy Sardarov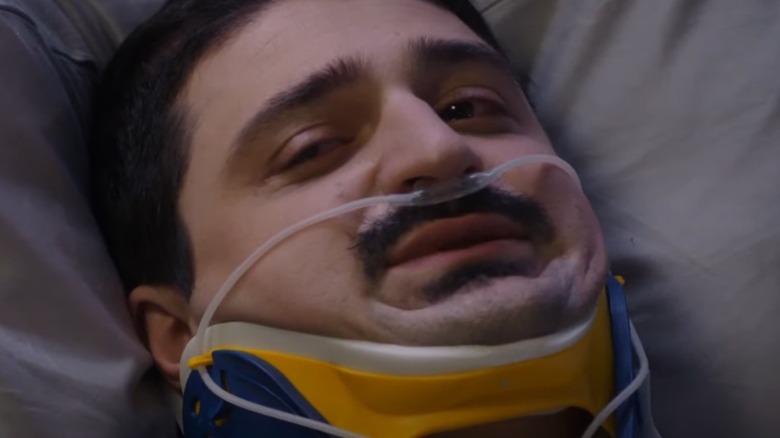 NBC
The city of Chicago has a lot to offer, as seen expertly in the "One Chicago" universe, which specifically tackles the world of first responders. This includes the likes of "Chicago Fire," "Chicago Med," and "Chicago P.D." All of these shows also deliver plenty of drama that keeps its dedicated audience coming back for more. 
Bullets and tear-filled accusations fly, and people need things STAT. On rare occasions, rooms full of mattresses even catch fire and explode, killing firefighters with callous disregard. With events like this, it's no surprise there's been plenty of heartbreak in "Chicago One," and the "Chicago Fire" Season 8 premiere was also subject to this pain.
In September of 2019, fans of "Chicago Fire" were devastated to witness the death of firefighter and bar proprietor Brian "Otis" Zvonecek, played since the pilot by Yuriy Sardarov. While viewers were reeling from the loss of a series regular, Sardarov enjoyed living out an actor's dream, and he even saw Otis' tragic death as difficult but necessary.
Sometimes Otis has to die so we can feel alive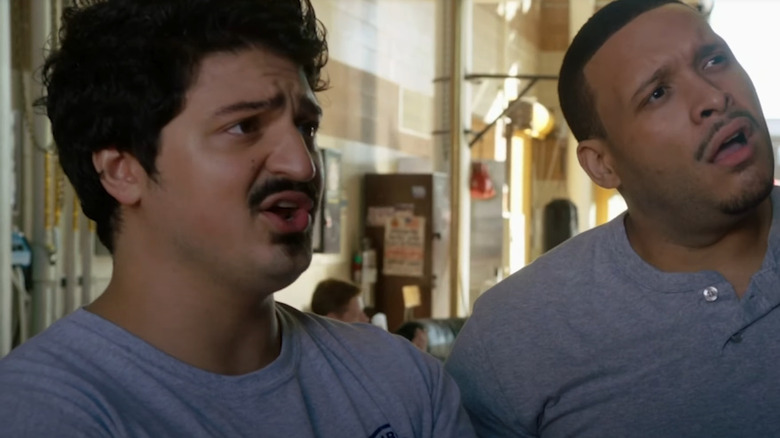 NBC
It's not that killing off veteran firefighter and occasional Chicago Blackhawk Otis Zvonecek was easy for Yuriy Sardarov, who played the character for eight years at that point. In fact, he admitted that it was challenging. 
"It was incredibly difficult emotionally, not to mention physically, and the prosthetics and keeping it all a secret. It was tough," Sardarvo said in 2019 to Tell-Tale TV. "In that last scene, Joe Minoso [who plays Joe Cruz on the show] does such an incredible job, and the tears in his eyes were real, and the tears in my eyes were real." 
It's easy to see why the two actors got emotional since they spent the better part of a decade working together at that point. That said, on a professional level, it sounds like there was a silver lining for Sardarov. To hear him tell it, he was excited to die horribly while the cameras were rolling. 
"I think it's a morbid desire of every actor to die on stage or on screen," Sardarov said. "I was really excited about the prospect of doing that, and we did so many takes from so many different angles." Despite the excitement over this scene, there were other challenges posed by the intense feelings that came with the scene.
"It was hard because I was so emotional, and I had to be catatonic, pretty much," Sardarov said. "To get those ten seconds of footage, it took quite a few starts and stops."