The Last Of Us Fans Are Applauding The Set Designers After Episode 7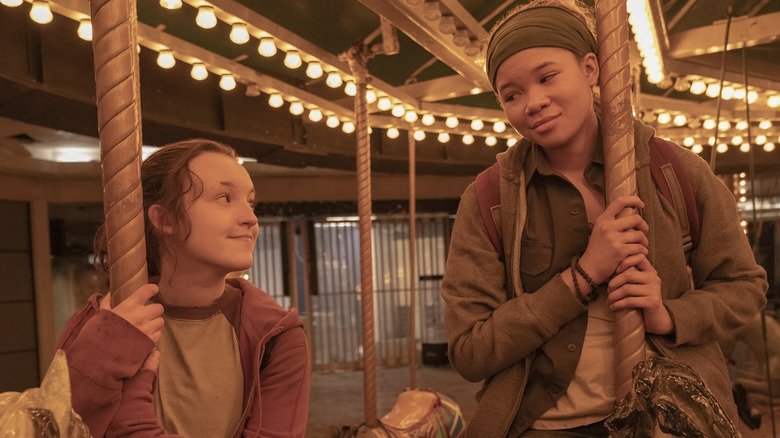 Liane Hentscher/HBO
Contains spoilers for "The Last of Us" Season 1, Episode 7 — "Left Behind"
Fans are clinging on to every minute they can as they get closer to the end of "The Last of Us" Season 1, but no one can admit that it's a world they'd actually like to live in. From rival groups throwing cities into disarray to the deadly fungal infection targeting a majority of humanity, this is not a world to play around in. Despite the apocalyptic setting, many fans have rightfully pointed out this week that the world of "The Last of Us" sure is pretty sometimes.
By way of wonderfully lit areas and undisturbed infected attendees, this week's episode, "Left Behind," once again displayed the absolute wizardry from "The Last of Us" set designers. "Left Behind" is the most faithful episode to the game so far as this episode sent fans back to Ellie's (Bella Ramsey) past, where they see a pivotal moment in her life that could've easily led to her death. 
This episode also introduces audiences to her best friend and first love, Riley (Storm Reid). While it is a tragic thing to revisit, fans quickly praised this beautiful corner of the apocalypse because it is a wonderful replication of the game and a stunning, standalone spot in its own right. The achievement even led fans to Reddit to praise to the team who helped bring Riley's five wonders of the world to life.
Game respect game as set designers welcomed fans' reactions to the Left Behind layout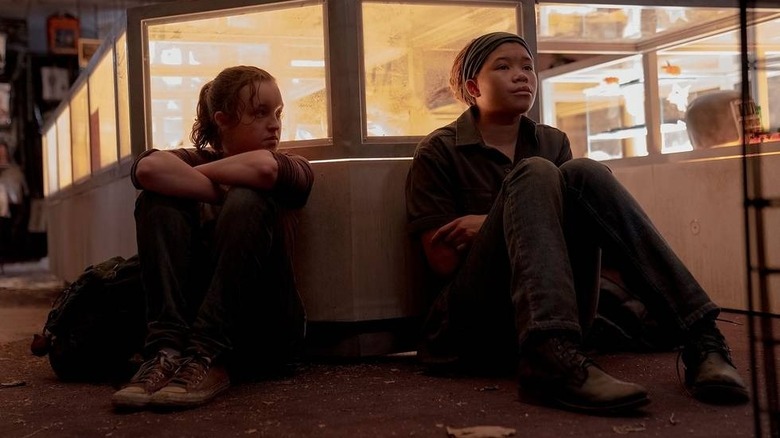 Liane Hentscher/HBO
On r/ThelastofusHBOseries, one fan couldn't keep quiet about how much they loved the look of this episode. Specifically, they loved the set.
"Shoutout to the set designers/makers for this episode cause holy s***," u/savory_radiance posted. With such high congratulations, one of the actual set designers expressed their gratitude while giving an interesting bit of behind-the-scenes info. "We took over a shutdown mall and spent two months busting our a** on it," u/Puzzleheaded-Web9040 posted. "It was the most fun build of the show. Plus, we rode our skateboards around everywhere in there. The arcade was fully built from scratch, and we re-did like 30 stores. It was a ton of work, but we got 'er done!"
Other fans were quick to pile on the praise and express a bit of jealousy about the extra activity that went on during production. "Hats off to you and the team. You did absolutely amazing," u/Scarlettmarooned posted. Meanwhile, u/OctaviaStirling suggested they might want to inform a famous skateboarder of what they achieved. "You got a real-life Tony Hawk's mall experience?" u/OctaviaStirling posted. "I feel like you should let him know!" For now, fans cannot wait to see what other impressive efforts will be on show when "The Last of Us" continues next week.