Rambo 5 Officially In The Works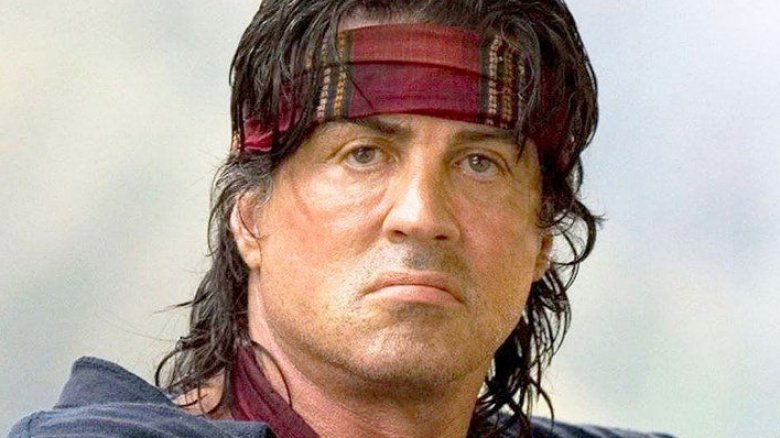 It's not over until Rambo says it's over. 
As of late, Hollywood has been filled with whispers of Sylvester Stallone returning to the hallowed Rambo film franchise for yet another installment, and now Screen Daily has legitimized the swirling speculation. According to the outlet, Rambo 5 is officially underway, with Stallone is lined up to reprise his role as Vietnam veteran John Rambo. Independent film company Millennium Media is slated to bring the project, rumored to be titled Rambo: New Blood, to the 71st annual Cannes Film Festival in France this week, held from May 8 to May 19. 
The newest entry in the series that began back in 1982 with First Blood will see Stallone's Rambo living on an Arizona ranch, grappling with post-traumatic stress disorder, and taking on odd jobs whenever — and wherever — he can. The deeply troubled Rambo finds a new sense of purpose after his longtime family friend and estate manager Maria learns that her granddaughter has gone missing in Mexico; together, the two cross the border to find her. What follows is a "violent descent into hell" as Rambo makes a harrowing discovery: a sex-trafficking ring that has lured in and tortured countless girls. Hoping to bring down the vicious crime lord that kidnapped the innocent young women, Rambo finds another partner in a journalist whose half-sister has also been captured. The former Green Beret must utilize his full repertoire of bad guy-busting skills if he wishes to put a stop to the cycle of evil.   
Rambo 5 is scheduled to kick off production on September 1, shooting in various locations across Bulgaria, the Canary Islands, and London, England. Avi Lerner (The Hitman's Bodyguard) and Kevin King (Creed) are attached to Rambo 5 as producers, but the film is currently without a confirmed director. However, that's expected to change in the near future. The lucky creative who gets tapped for the directing gig will work from a screenplay written by Matt Cirulnick (Absentia).