The Umbrella Academy Adds A Trio Of Comedy Stars To The Cast Of Season 4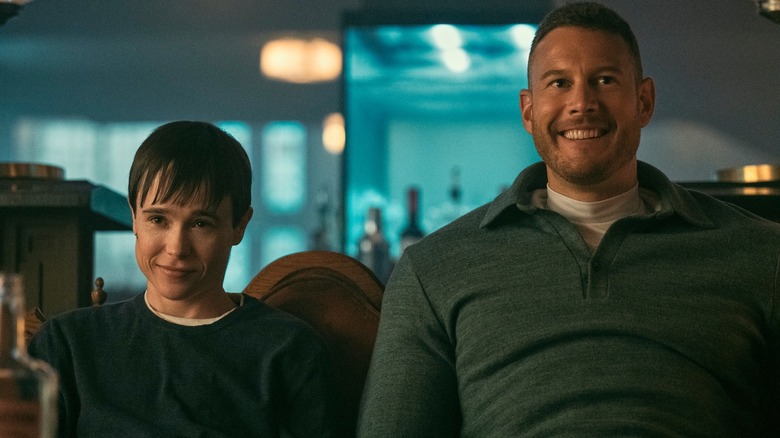 Christos Kalohoridis/Netflix
As the superhero genre exploded in popularity throughout the 2010s, any company with the ability to do so went out of its way to get in on the action. Since Marvel and DC are owned by Disney and Warner Bros., respectively, that meant everyone else had to get creative and look away from the big two comic book universes. Netflix eventually decided that adapting "The Umbrella Academy" — a series from writer Gerard Way and illustrated by Gabriel Bá published through Dark Horse Comics — was the way to go, but did the move pay off?
Considering how popular the "Umbrella Academy" television series has become, it's fair to say that Netflix made the right call bringing the source material into live-action in 2019. For the past three seasons, subscribers have watched the ever-dysfunctional Hargreeves siblings face down threats big and small while coming to grips with their incredibly unique family situation. Sadly, Season 4 will bring it all to an end, but save your tears for the time being. There's still a whole slate of six action-packed, entertaining episodes to enjoy.
It seems that Netflix is pulling out all the stops for the fourth and final season of "The Umbrella Academy." It has been revealed that three comedy stars will join the program for its big send-off.
Nick Offerman, Megan Mullally, and David Cross will appear during Season 4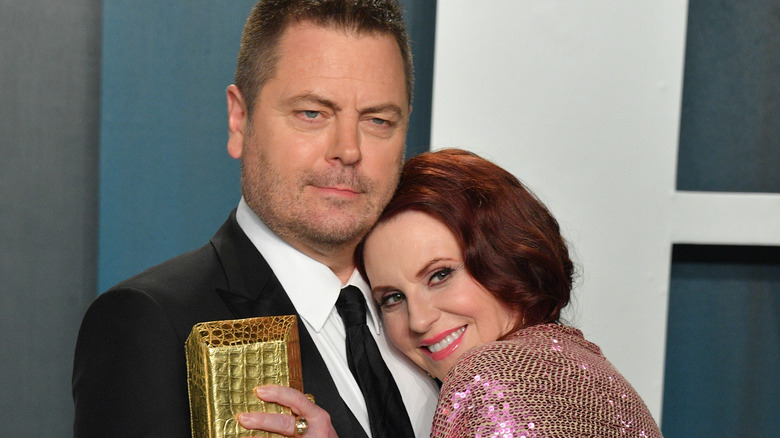 George Pimentel/Getty Images
To close out "The Umbrella Academy" with a bang, the Netflix series has enlisted some big names in the world of comedy. First and foremost, as reported by Deadline, husband and wife duo Nick Offerman and Megan Mullally have joined the series as Drs. Gene and Jean Thibedeau: two unassuming college professors from New Mexico who suffer from extreme cases of deja vu. Joining Offerman and Mullally is David Cross in the role of business owner and father Sy Grossman, who's on a mission to reconnect with his estranged daughter.
Offerman and Mullally most famously worked together as Ron Swanson and Tammy II on "Parks and Recreation," but they've done quite well for themselves individually on TV too. Some of Offerman's biggest credits include the HBO hit "The Last of Us" and "The Resort," while Mullally is recognized for her work on "Party Down" and "Will & Grace." Cross is no stranger to the small screen either, with his best-known efforts including "Mr. Show with Bob and David," "Arrested Development," and "Oliver Beene."
While it's indeed sad to see "The Umbrella Academy" go, at least Netflix isn't giving up on it ahead of its final season. It'll be interesting to see how Nick Offerman, Megan Mullally, and David Cross, as well as their respective characters, fit into the final batch of episodes.