15 Best Documentaries You Can Watch On Curiosity Stream
Knowledge is power, and most days, there's no better way of learning than through a well-crafted documentary series. Thanks to the thousands of documentaries on Curiosity Stream, there has never been a better time to be an armchair scientist, architect, or historian. The platform now has more than 23 million subscribers worldwide, helped by its partnership with sites such as Amazon Prime Video and its promotion alongside Nebula. Curiosity Stream hosts nature documentaries, historical series, anthropological films, and more, with series narrated by big names like Nick Offerman, Neil Gaiman, and Malcolm Gladwell.
Whether we're learning more about something that we already know or getting a chance to watch an unknown story for the first time, Curiosity Stream's explanatory, educational documentaries are amazing for bringing us entertainment and inspiration while we learn about everything from squirrels to World War II. After all, as the name suggests, Curiosity Stream is there to satisfy our curiosity. Ready for your next binge? Here are 15 documentary series that you have to watch on the platform.
The History of Home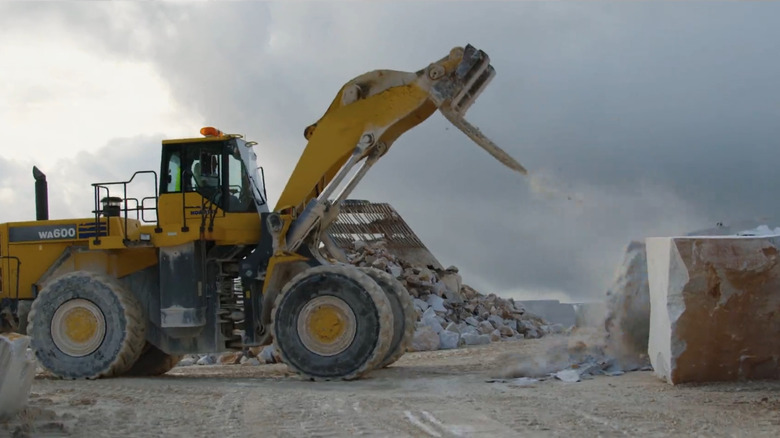 Curiosity Stream
"The History of Home" allows viewers to step back in time to learn about the origins of home construction and shelter, focusing on the intersection of architecture and culture. The series teams up with architects, designers, and historians to show 35 different countries' homes, including resplendent castles and one of the literal oldest houses in known existence. Better still, the series is narrated by "Parks and Recreation" star and professional woodworker Nick Offerman.
It's rare that a design show can build a sense of comedy and entertainment from history and discovery rather than from DIY projects gone wrong. The series' three episodes — and one special, "History's Greatest Homes" — are furnished with a fantastic combination of architectural deep dives and historical reconstructions. The well-chosen craftsmen and historians guide us through buildings past and present, each expert bringing their own sense of personality and knowledge to the series' anthropological studies. It's a show that studies the building blocks of life.
Butterfly Effect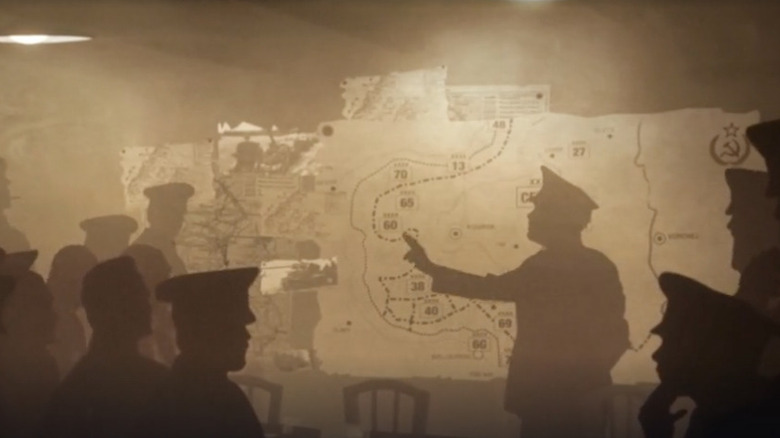 Curiosity Stream
In every family, there is always someone who claims to know absolutely everything. Thanks to Curiosity Stream, viewers have the chance to hold their own at the next gathering with the help of the historical anthology series "Butterfly Effect," that demonstrates how events can often influence what comes next. With three out of its four seasons now available to watch on Curiosity Stream, "Butterfly Effect" takes that idea to explore key historical events, from Woodstock in 1969 to the end of the Roman Empire.
What's unique about the series is its broad subject reach. Whether viewers are seasoned history buffs or know little about what came before them, "Butterfly Effect" is ready to impart pearls of wisdom often forgotten by other historical series. With episodes at a palatable 26 minutes long, each exploration is as visually absorbing as it is educational. Deep dives into Al Capone, Confucius, and Genghis Khan are ideal for clarifying things that we already think we know, while the Season 3 episode on the inner workings of the Encyclopedia pushes our mental boundaries to learn something new.
Speed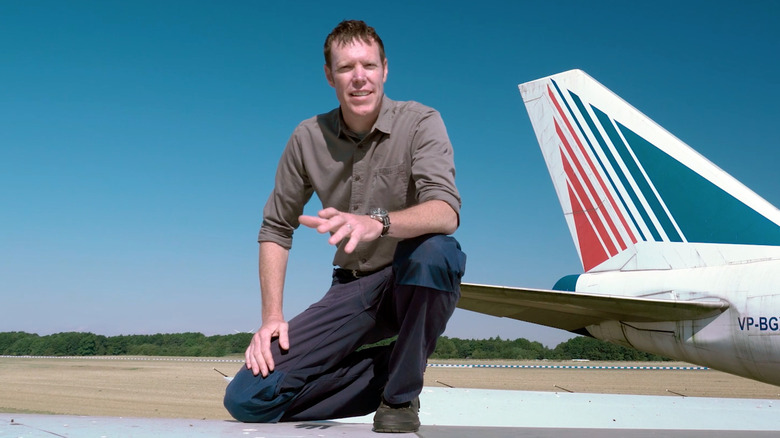 Curiosity Stream
Based on its opening montage alone, the Curiosity Stream documentary series "Speed" makes the everyday commute seem like something unmissable. In a world that wants to move faster, this four-episode deep dive into all-things mechanical answers the burning questions we have about the future of transportation. Taking in death-defying passages of flight, rocket launches into space, and the most beautiful rail journeys across the U.S. and Europe, "Speed" is the perfect documentary series to throw on to escape the rest of the world. The 50-minute episodes encompass all elements of life to ask how they can inform what comes next, all while answering our questions about when we can expect flying cars.
Hosted by engineer Sean Riley, the sense of entertaining education starts the moment viewers press play. He's not limiting himself to planes, trains, and automobiles, either. It's partially thanks to Riley's willingness to go beyond the boundaries that the series stands in a league of its own. It even covers areas of global industry not usually touched on by mainstream media, such as Polynesian outrigger canoes.
Apocalypse: World War II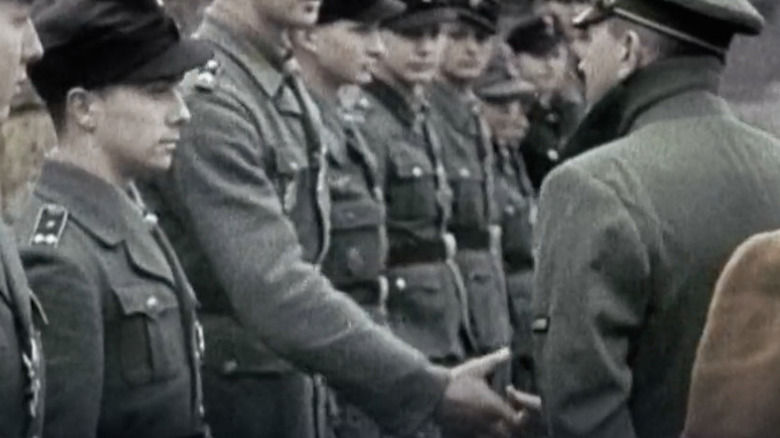 Curiosity Stream
There's something about World War II that keeps us coming back, and "Apocalypse: World War II" proves there are still hidden elements to the infamous global catastrophe. Across six episodes, the series uses high-quality archive footage that's provocative and captured by amateur filmmakers. From the influence of Stalin to the Italian fallout in 1944, this perspective on WWII is more internationally inclusive than many of its other rival productions, yet still includes classic linchpins of British and German history.
Just like all the best documentaries to binge, there's a real-life perspective to "Apocalypse: World War II," allowing viewers to experience the horror first-hand. Episode 4 is where things really deviate from the norm, exploring the international fallout for the Japanese army, India, and Australia. Haunting shots of empty classrooms sit alongside raw footage of Hitler with the next generation, leaving audiences to stare what we'd rather forget straight in the face. Recognized by National Geographic, the documentary combines rarely seen colorized visuals with genuinely little-known facts.
History of Life on Earth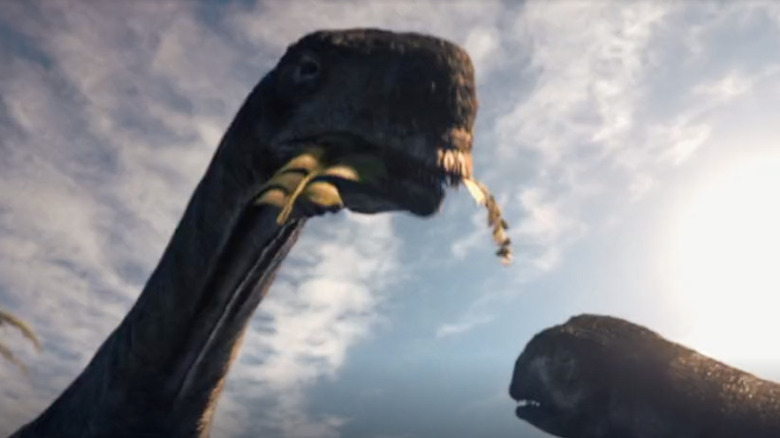 Curiosity Stream
Welcome to "Jurassic Park" — if it was reimagined for the sake of a four-part documentary series. What life might have looked like before humans ever existed has always been fascinating, and "History of Life on Earth" materializes that into a safe-to-view reality. Unlike other prehistoric series such as "Walking with Dinosaurs" and "Sea Monsters," "History of Life on Earth" imagines dinosaur behavior in line with how our favorite animals communicate today. Created by German production house DocLights, their specialty in wildlife filming and factual entertainment brings an original perspective to the creatures that are no longer around.
What's particularly handy for dino aficionados is the episodic grouping, assessing behavior just like a visceral nature documentary. Microscopic lifeforms are dissected in the opening "Life in the Seas," evolving into the jellylike bodies and backboned aquatic monsters we love to be scared of today. Our not-so-friendly faces then find their way onto land, charting the changes from herbivore diets into carnivorous chaos. For the explosive finale, "History of Life on Earth" pulls out the big guns, giving us a fully realized version of prehistoric action including pterodactyls and the treacherous T-rex.
Planet of Treasures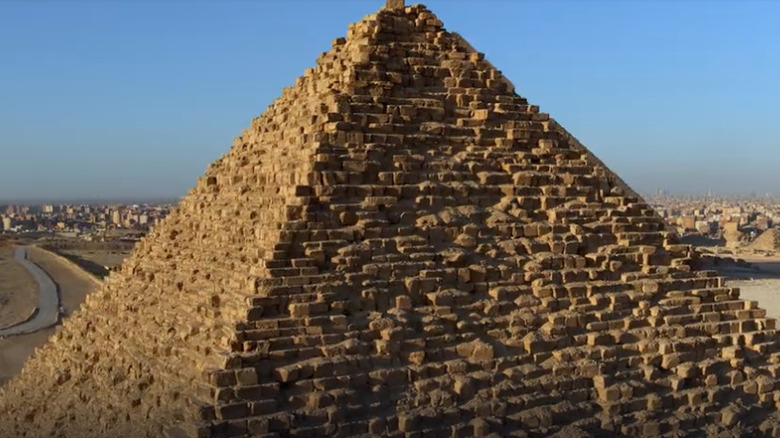 Curiosity Stream
For those of us who have fancied ourselves an Indiana Jones, "Planet of Treasures" is a documentary series that does the hard work for us. Hosted by famed Cambridge historian Sir Christopher Clark, its six episodes tour the globe in search of remarkable achievements and miracles of nature. Taking in heritage sites, religious monuments, and architectural masterpieces, no cultural stone has been left unturned on Clark's watch. It's incredible to see how much of a global range "Planet of Treasures" takes in — not only does it include hits like the Egyptian pyramids and the Taj Mahal, but it also explores lesser-known Latin American history and African history.
For viewers who love to travel, particularly in Asia and Europe, "Planet of Treasures" is a great way to see the world on a budget. Known for his lectures on the international stage, Sir Christopher Clark's expert guidance isn't only educational — it's similar to the soothing, gentle vibes Sir David Attenborough always brings to a nature program. Unlike a typical travel show, there's a richness of humanity here, adopting a fresh approach to focus on communities and ongoing history.
Engineering The Future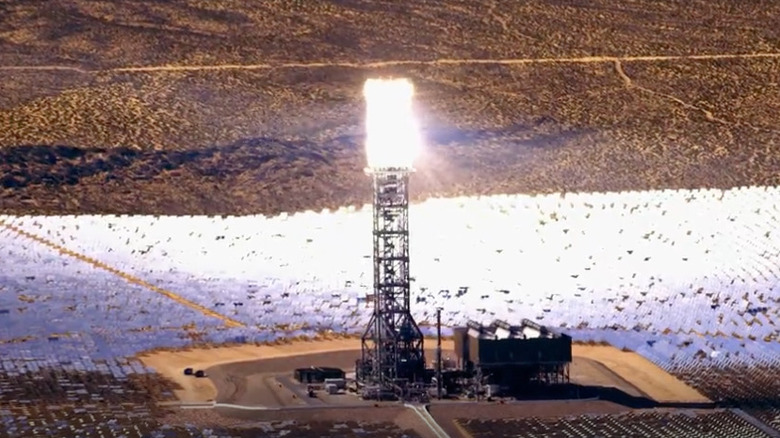 Curiosity Stream
Though the title alone might not fill us with too much promise, "Engineering the Future" is a documentary series that could inspire a revolution. While the eco-agenda can often seem limited to recycling properly and not getting on a plane, there's an entire science behind eco-engineering that has yet to be explored on TV — until now. Across six in-depth episodes, the documentary explains ideas that could go on to completely change life as we know it and even prevent ecological disasters along the way. For those that don't have a scientific brain, following along isn't as complicated as it might seem, inspiring renewed hope rather than impending doom.
Groups that are dedicated to changing science for the better — such as Fusion for Energy — have hailed the program for its "healthy dose of optimism." The visuals — featuring maritime and solar power sources — are just as exciting. From the average wind turbines to global shipping routes, parts of our everyday lives that we often don't see are now reimagined as exciting game changers. If all that doesn't seem like enough, the series is narrated by "Star Trek" legend Patrick Stewart, whose naturally powerful voice perfectly matches the message "Engineering the Future" is trying to drive home.
The History of Food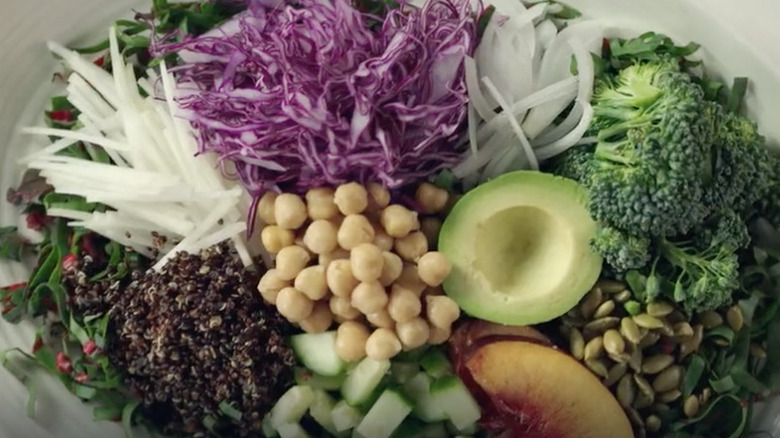 Curiosity Stream
Getting to grips with where our food comes from is something we've always had an interest in. Curiosity Stream's hit series "The History of Food" shows us what that looks like around the world. Its documentary episodes tap into exactly what Curiosity Stream does best — examining growth and evolution to work out how we got to where we are. In this case, the action is closer to the supermarket aisle than the mountains or rivers, but figuring out what's on our plates uncovers a complex framework that underpins everything we do.
Instead of just seeing places, we're meeting people. From renowned chefs working at restaurants and hotels famed for their cuisine to microbiologists and ecologists, viewers are taken step by step through how hunting and gathering ended up becoming the mass consumer culture available at our fingertips. The documentary series also digs a little deeper into the "Why?" as well as the "How?" causing us to question why we think of food in the way that we do, and whether that matches up to other cultures. Food is fundamental to everything we do, and taking the time to learn more can only add more benefits.
4th and Forever: Muck City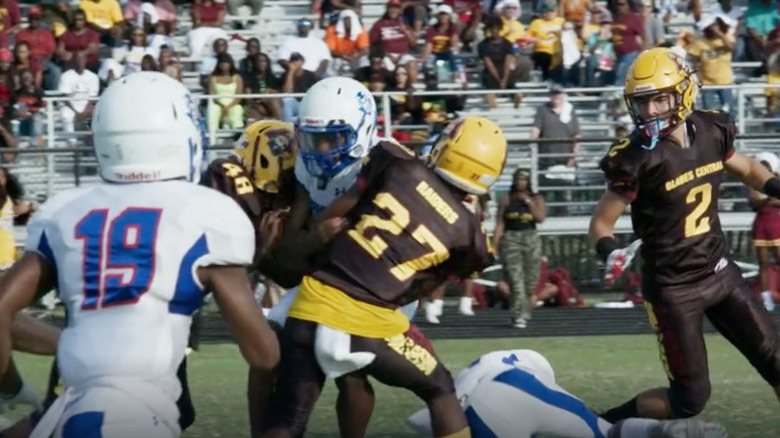 Curiosity Stream
Not only is Curiosity Stream home to incredible externally produced documentaries, but it also offers original content. One series that quickly gained traction is "4th and Forever: Muck City," following the journey of two small towns in South Florida as they hope to produce a new generation of American football stars. True fans know that football is a culture within itself, and it's refreshing to see the road to the football field scrutinized from the inside.
The fact that the path to NFL success starts at high school might not be news to some, but it's incredibly eye-opening to see the ramifications. Assistant coaches quickly face backlash from fans after having a less-than-pleasing season opener, and the pressure is on kids to perform as if their lives depend on it. With first-hand insight from coaches, parents, and professional players, the series is a well-rounded look at what happens when so many of us are invested in the livelihoods of future stars. The dedication of its creative team propels "4th and Forever: Muck City" to becoming an instant classic.
America's National Parks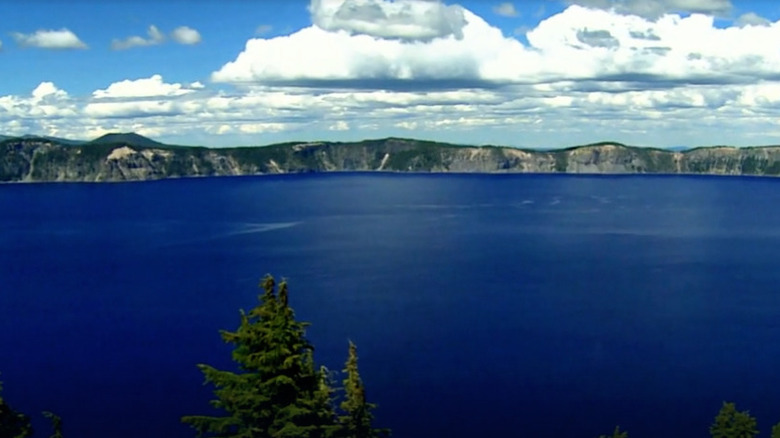 Curiosity Stream
Every documentary connoisseur needs a feel-good watch to fall back on, and "America's National Parks" is the show to tick that box. With a whopping 59 episodes, the series contains all of our favorite spots of natural beauty in the U.S.A. filmed in high definition. Getting out in nature needn't be expensive or time consuming, with episode times ranging from half an hour to electrifying three-minute bursts of beauty.
Audiences can tour the famed mountain vistas of Yosemite National Park or become acquainted with the historic architecture carved into the sides of the Mesa Verde. "America's National Parks" doesn't just help us appreciate the larger world, but it helps us avoid its less-than pleasant aspects. For instance, this show allows us to experience the Grand Canyon without the discomfort of its drastic change in overnight temperatures. It's a very fine viewing experience for those of us who might be interested in nature and looking at pretty things but aren't exactly the "outdoorsy" type.
Deep Ocean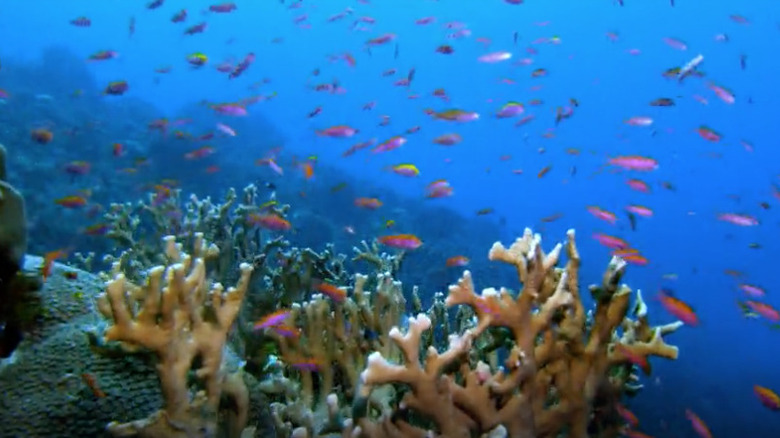 Curiosity Stream
There is only one thing that can make a nature documentary series elite — if it's narrated by Sir David Attenborough. Luckily for Curiosity Stream viewers, the platform has him onboard for "Deep Ocean," which explores the separate living entities that lurk beneath the ocean that we're all familiar with. It's common knowledge that the majority of the ocean has yet to be explored, with the pitch-black abyss remaining one of life's biggest mysteries. It's only human that we want answers to our questions, and "Deep Ocean" is likely to be the closest we will get without strapping on a diver's suit and hoping for the best.
Sir David Attenborough's serious concern for the ocean and natural world is no joke, and the beauty of "Deep Ocean" only compels us to take it more seriously. The first known moving images of the giant squid can be seen in Episode 1, which paved the way for technology to pick up first-hand footage from habitable levels. Amazingly, the known abyss is over seven miles deep, and the finale asks if anything could even survive those hostile conditions. Attenborough's calming voice makes it all a little less terrifying — though the visuals and mysteries make for a watch we can't tear our eyes away from.
Destination: Moon
It's one small step for man, and one giant leap for those of us that love to binge on science. Most of us will have heard of the Space Race, but "Destination: Moon" turns the quest on its head by asking what the Moon can do for us. The show is another Curiosity Stream original, teaming up with experts in the field to ponder what industry breakthroughs might come next. Starting with the possibilities of space exploration moving beyond the Space Shuttle, the series goes on to dissect questions from gravity challenges to what the Moon is actually made up of.
By putting us at the heart of the action, this show makes our NASA-style dreams vicariously come true by letting us watch some of the country's best minds hypothesize on the Moon's lack of atmosphere and water capacity. "Destination: Moon" makes every day feel like a school day ... if school was in space. 
Expedition Europe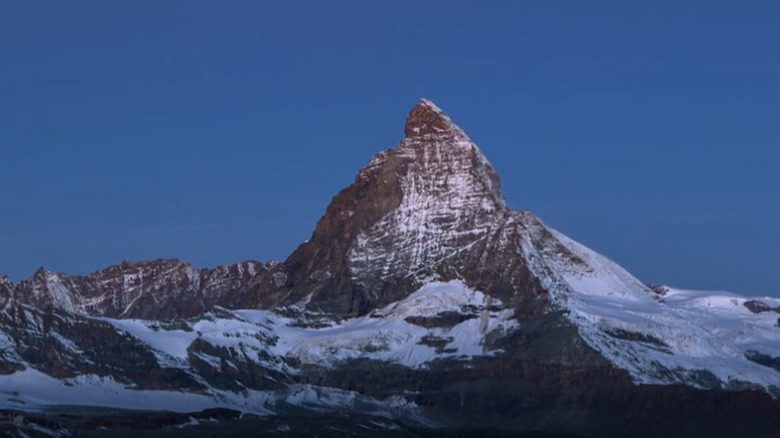 Curiosity Stream
It's no secret that Americans love the European continent, and the documentary series "Expedition Europe" brings an entirely new side of it to our TV screens. Over two in-depth episodes, the vast differences across Europe are explored, with audiences finding out what lies at the center of the paleocontinent. As the documentary says, the changes in geographical terrain have to be seen to be believed. Viewers are taken to discover the icy peaks of Norway and the hot hills of Northern Spain, stopping at plenty of places in between to work out what makes Europe so special.
For those that like to travel, "Expedition Europe" builds on wanderlust by taking us to places that most tourists wouldn't usually get to see firsthand. Presenter and famed geologist Colin Devey attempts life-threatening voyages that would easily put the inexperienced at risk, filming viewpoints that have scarcely been seen by anyone. Not only can you enjoy the comfort of your couch while you join them, but the series captures an original perspective of fjords and mountainsides that have been almost exclusively seen by professionals.
Lifers: Behind Bars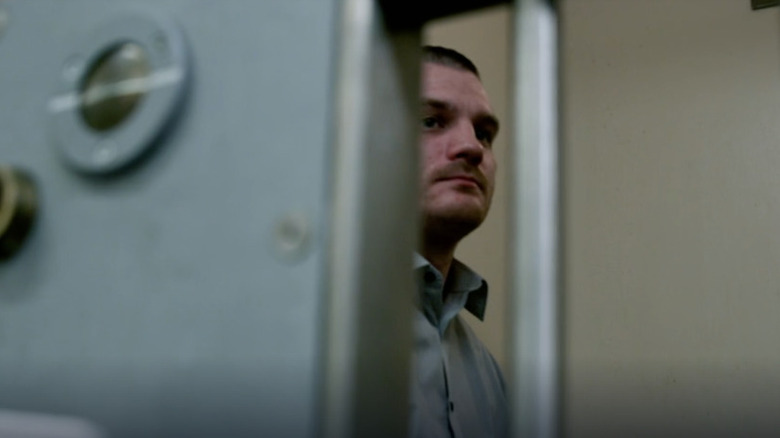 Curiosity Stream
Anyone that has been a fan of shows such as "Bad Girls" knows that the British prison system is an entirely different beast compared to its American counterpart. Largely filmed at the Scottish prison HMP Shotts, the series "Lifers: Behind Bars" looks at what happens after criminals are convicted with a life sentence in the U.K. Alongside a day-in-the-life look at prisoners who are residing in one of Scotland's only centers for long-term offenders, the series follows newly convicted criminals as they enter the system for grisly offenses.
It's no surprise that true crime is one of our collective favorite genres of documentary, and "Lifers: Behind Bars" goes to prove that shows that are done well offer invaluable insight. There's a gritty, true-to-life feel to this two-parter, documenting faces we come to empathize with as they experience everything from sentencing to release. With the U.K. prison system in crisis, the series is also an honest look at what happens when prisons are overcrowded, making each episode edge-of-your-seat viewing as one wrong move could change the future trajectory of all incarcerated.
Australia In Colour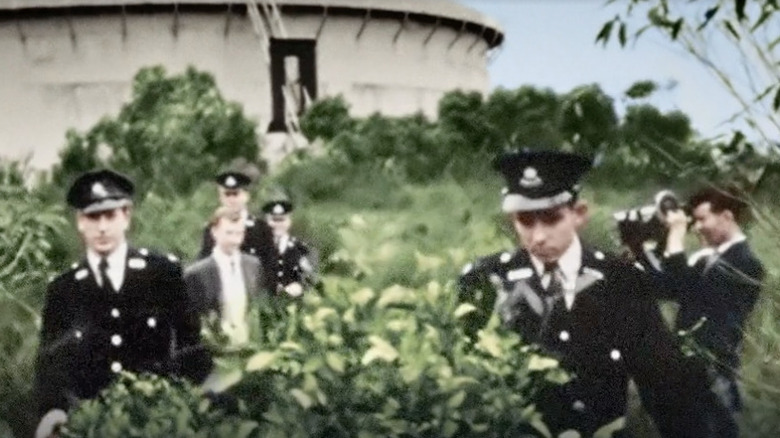 Curiosity Stream
Aside from kangaroos, venomous snakes, and "Neighbours," much of Australia's history and culture goes underappreciated in other nations. Praised by The Guardian, the documentary series "Australia In Colour" takes an overdue look back at the country. Many previous facets of Australian life are thoughtfully explored, opening viewers up to new perspectives that they likely haven't considered. Beginning its journey in 1897, history meets social culture to reveal the reality of Down Under many may have wanted to forget.
Not only is the archive footage in impeccable condition, but the documentary series also delivers exactly what it says on the tin — with most clips never before seen in color. The Episode 3 of Season 2 will be a particular highlight for viewers that are fans of true crime, telling the story of the convicts who were sent there because nowhere else wanted them. Though sports and links to military efforts make up the backbone of the series, it's the episodes with a family touch that sets "Australia in Colour" apart.