Peter Rabbit 2 Set For 2020 Release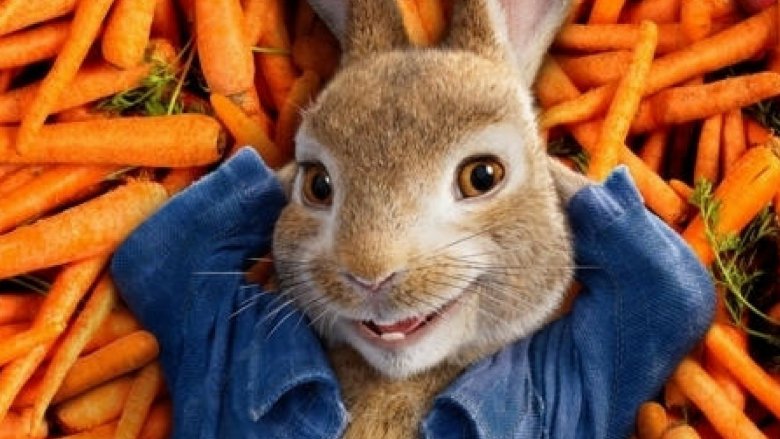 Sony Pictures is officially moving forward with Peter Rabbit 2. According to Variety, the studio has dated a sequel to the 2018 box office hit for Feb. 7, 2020, with Will Gluck returning to write and direct.
Peter Rabbit, based on the Beatrix Potter character of the same name, starred James Corden as the voice of the title character. Peter, along with his sisters Cottontail (Daisy Ridley), Flopsy (Margot Robbie), and Mopsy (Elizabeth Debicki), finds his quiet life in Joe McGregor's (Sam Neill) vegetable garden disrupted when Joe's nephew Thomas (Domhnall Gleeson) moves in, intent on getting the rabbits out of their home. 
A battle of wills soon breaks out as Thomas hatches a scheme to kick Peter out of the garden, only to find that the resourceful rabbit is a worthy opponent. Rose Byrne, Colin Moody, Sia, Fayssal Bazzi, David Wenham, Bryan Brown, Rachel Ward, and Ewen Leslie also starred in Peter Rabbit, which received mixed reviews from critics with a 62 percent on Rotten Tomatoes. The film received an A- CinemaScore.
Peter Rabbit showed surprisingly long legs at the box office. The film debuted in the number two spot at the domestic box office, behind Fifty Shades Freed. It fell just 30 percent in its second weekend and continued to hold on strong, not falling out of the top ten until its seventh week in theaters. The movie currently sits at $326.7 million worldwide, including $114.6 million domestic. It holds a $50 million budget. (via Box Office Mojo)