Michelle Monaghan Lands Lead In Netflix Drama Messiah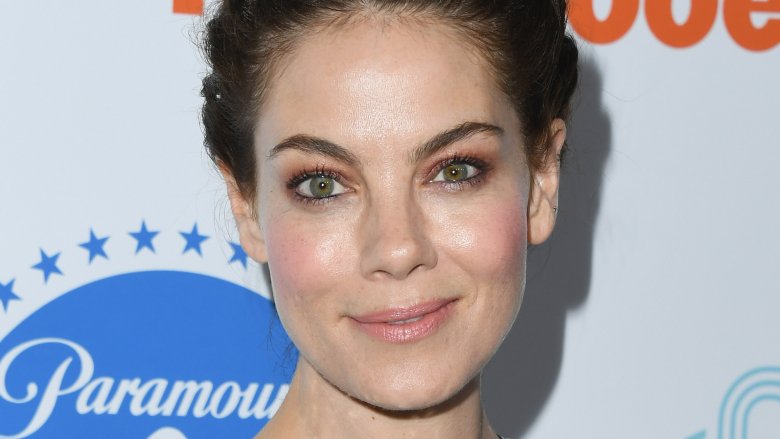 Getty Images
Michelle Monaghan is heading to Netflix. According to Variety, the True Detective actress has landed the lead role in the streamer's upcoming drama series Messiah.
The 10-episode series follows Mehdi Dehbi (A Most Wanted Man) as Al-Masih, a man who leaves the Middle East, creating a groundswell of followers who claim he is sent from God. Others, though, believe he may be a dangerous fraud bent on destroying the world's geopolitical order, causing civil havoc as he tricks the world media and its audience. The series is told from multiple viewpoints, including a Palestinian refugee, an Israeli Shin Bet officer, and a Latino preacher and his daughter.
Monaghan will play Eva Gellar, a U.S. intelligence officer and one of those viewpoint characters. Gellar has years of experience, which she uses to fight against Al-Masih. She is described as being "whip smart, tenacious, and determine to prove she is right." Eva will literally go to the end of the earth to prosecute the elusive Al-Masih, but the journey will force her to face the truth about her own moral convictions. John Ortiz (Silver Linings Playbook) also stars in the series.
Monaghan holds a Golden Globe nomination for her appearance in HBO's True Detective. She is also known for Kiss Kiss Bang Bang, Gone Baby Gone, Patriot's Day, Boston Public, Pixels, Trucker, Fort Bliss, Source Code, Machine Gun Preacher, and the Mission Impossible franchise. She starred in the recently canceled Hulu series The Path and also has a role in the upcoming Tom Cruise blockbuster mission: Impossible — Fallout.
Messiah was ordered to series in November. The show comes from writer Michael Petroni (The Book Thief), with Mark Burnett (Survivor) executive producing alongside Roma Downey (Touched by an Angel) and Andrew Deane (Whispers in the Dark). James McTeigue (V for Vendetta) is set to direct and executive produce the series. 
Messiah does not have a premiere date yet.