Welcome To Derry: HBO Max Officially Orders More Pennywise With The It Prequel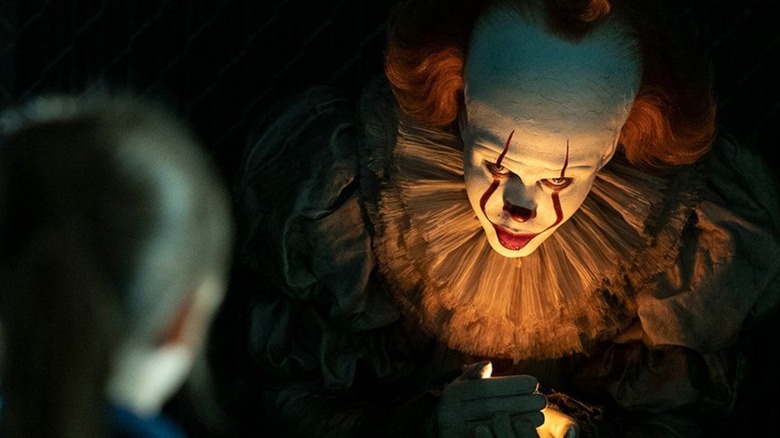 Warner Bros.
There's no shortage of upcoming Stephen King adaptations, so it should surprise no one that Warner Bros. would want to capitalize on the success of director Andy Muschietti's recent big-screen take on "It." Capitalizing on the fame of the Tim Curry-led miniseries that gave every '90s kid an everlasting fear of clowns, Muschietti introduced the monstrous Pennywise to a new generation of audiences with "It: Chapter One." The film was a critical and financial success, scoring a Certified Fresh 86% on Rotten Tomatoes on its way to becoming one of the highest-grossing rated R movies of all time.
Like the 1990 miniseries' approach to King's massive novel, Muschetti split the story into two parts, with "It: Chapter Two" bringing in an all-star cast to take on Pennywise as he returned to haunt his now-adult victims. The Derry kids' return to their hometown marked another success for Muschetti and Warner Bros., although it featured many differences from its source material.
While the massive novel, with its two distinct time periods, includes way more storylines than can easily fit into even a pair of movies, Muschetti did a masterful job of bringing the main story to life. After a short break from horror to work on DC's "The Flash," the filmmaker is returning to those haunted corners of Maine, with the prequel "Welcome to Derry" getting a series order at HBO Max.
Welcome to Derry will expand the It story past the movies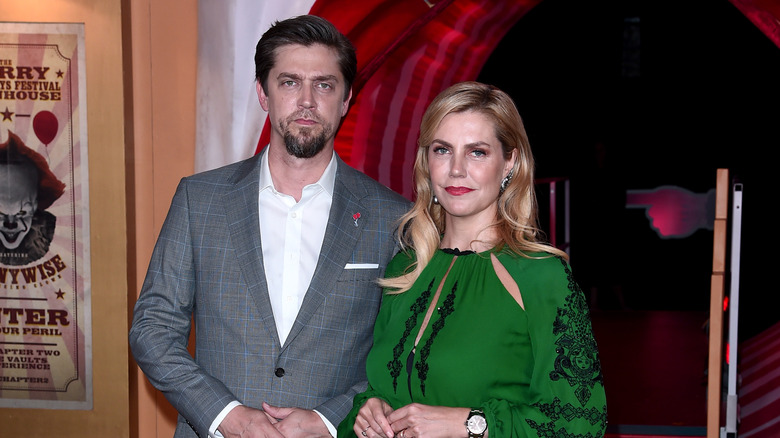 Eamonn M. Mccormack/Getty Images
The Hollywood Reporter broke the news that Andy and Barbara Muschietti, who brought the town of Derry to the big screen, are returning to helm the prequel series for the streaming service, with Jason Fuchs and Brad Caleb Kane joining them as co-showrunners. To make things even more exciting for "It" fans, Andy Muschietti has signed on to step behind the camera again, directing the first episode of the prequel, and multiple installments to follow.
While Warner Bros. is keeping plot details under wraps, "Welcome to Derry" will serve as a prequel to the "It" movies, expanding on the story that Muschietti brought to the big screen. Fuchs will write the first episode based on an original story he co-wrote with Muschietti, proving their love for Stephen King's work is deep in their DNA. "As teenagers, we took turns reading chapters of Stephen King's 'It' until the thick paperback fell to pieces," the Muschiettis told THR. "'It' is an epic story that contains multitudes, far beyond what we could explore in our 'It' movies. We can't wait to share the depths of Steve's novel, in all its heart, humor, humanity, and horror."
If that isn't enough to convince fans that "It" is safe in the hands of the Muschiettis, King also commented on the "Welcome to Derry" news. He praised the brother-sister duo of Andy and Barbara for their previous job adapting his work, stating the prequel couldn't be in better hands.