Who Plays Detective Whelan On Law & Order: Organized Crime?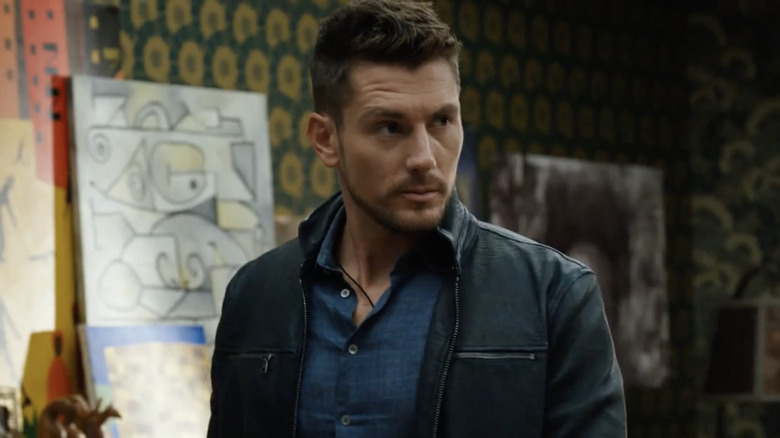 NBC
According to Variety, the number of viewers that tune in every week to Dick Wolf's collective of procedural powerhouses continues to grow, meaning the saga of "Law & Order" shows little signs of being taken off the beat. While some of the property's spinoffs haven't worked out so well, "Law & Order: Organized Crime" has managed to resonate with fans and, over time, has introduced home audiences to a slew of fascinating characters to go up against New York's criminal underworld.
There are several detectives to root for while watching every episode of "Law & Order: Organized Crime." While Elliott Stabler (Christopher Meloni) and Ayanna Bell (Moné Truitt) serve as the ranking members of the squad, Jamie Whelan may have piqued the curiosity of viewers for a number of reasons. Though he certainly brings his own brand of reckless cowboy police work to the mix, Whelan has a lot more in common with Stabler than the seasoned sleuth would like to admit. The two don't get off to a great start, but eventually, after some undercover operations and gunfights, they begin to work well together.
The relationship between Whelan and Stabler adds an intriguing dynamic to the series. For those wondering who plays Detective Whelan, consider the case officially closed.
Brent Antonello plays Detective Jamie Whelan in Law & Order: Organized Crime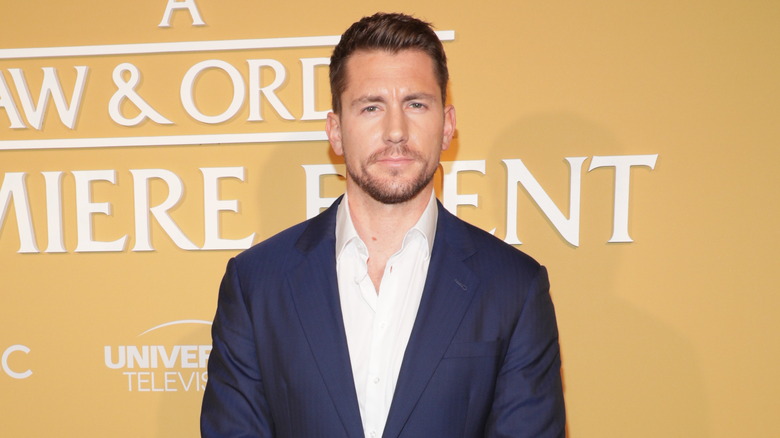 Rob Kim/Getty Images
Brent Antonello portrays Detective Jamie Whelan in "Law & Order: Organized Crime." The actor joined the show in 2022 as a main cast member for the third season of the NBC crime drama and has contributed to over a dozen entries. Before he joined the ranks of the Dick Wolf shared TV universe, Antonello broke into the industry in 2010. Since then, he has accumulated a solid number of credits. 
Antonello has appeared on shows like "Pam & Tommy," "Castle," and "S.W.A.T.." The actor has also made an impact on the small screen with a recurring role on the CW series "Dynasty" and as a member of the main cast for two seasons of the VH1 show "Hit the Floor." Out of every endeavor the hard-working performer has taken on, the part of detective Jamie Whelan on "Law & Order: Organized Crime" has quickly become one of his most notable gigs.
Antonello believes he is a perfect fit for the role. "Jamie, to me, is the wild card of the group. I remember talking to producers and we said that he was the golden boy," Antonello said in an interview with CinemaBlend. "I'm a sports guy, and I grew up with sports, especially baseball, and my whole thing when I was reading it was, 'Okay, this guy is the freshman high school baseball player, and he's thrown into the big leagues.'"
Both Whelan and Antonello still have a ways to go in perfecting their respective crafts, and many fans will not want to miss how things play out for either of them down the road.