The untold truth of Street Fighter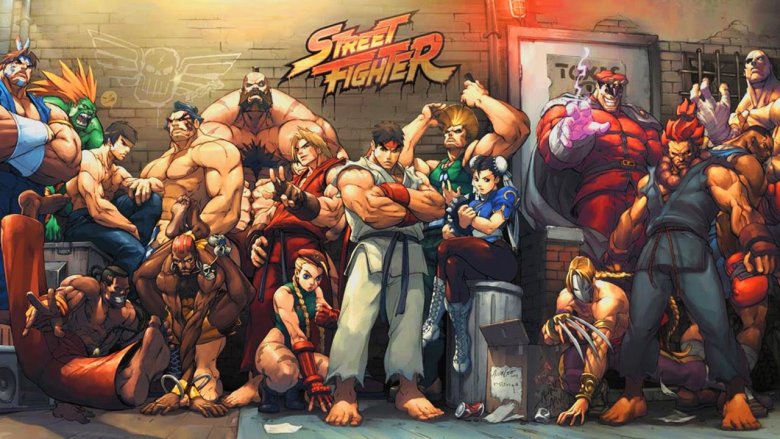 If you've spent any amount of time in an arcade, chances are you've played one of the many, many installments of the Street Fighter franchise. A mainstay of arcade fighting games and likely the reason for a lot of childhood friendships getting destroyed, the Street Fighter franchise has defined the style of fighting games for decades with a strong visual identity, a massive roster of playable characters, and a ridiculously high skill ceiling for talented players.
Ironically, even though the franchise is so distinctly recognizable, the actual origin of the series stems from a hodgepodge of inspirations, outright thefts, and April Fool's Day pranks becoming canon. Whether you're talking about the original Street Fighter game or Street Fighter II: The World Warrior Turbo, there's a lot of core qualities that are inspired from some unlikely sources. From Mike Tyson's namesake getting loaned to the series' main villain to Raul Julia's immortal line readings in the Street Fighter movie, here is the untold truth of Street Fighter.