Chicago PD Fans Want To Hug Kim After Her PTSD Flare Up In Season 10 Episode 14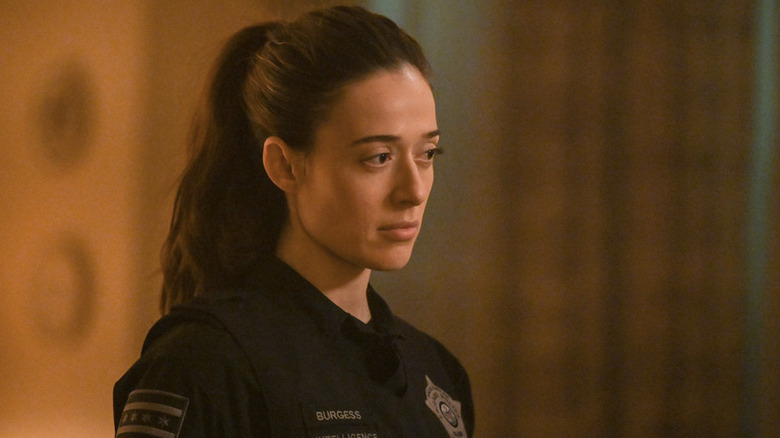 Lori Allen/NBC
Contains spoilers for Season 10, Episode 14 of "Chicago PD"
One of the many things that make Dick Wolf's "One Chicago" franchise relevant when it comes to important topics is the way the many programs explore mental health. On "Chicago Med," a range of psychological subjects are explored primarily by Dr. Daniel Charles (Oliver Platt), a psychiatrist that also manages his own obstacles in his personal life. On "Chicago PD," audiences have tracked the numerous tragedies that Officer Kim Burgess (Marina Squerciati) has encountered since the earliest seasons of the drama. Trauma can change the brain, and Kim's experiences with PTSD (Post Traumatic Stress Disorder) have become part of her wider story.
After losing numerous people close to her and falling victim to kidnapping, fans are impressed at how the writers and Squerciati consistently portray her disorder with both empathy and authenticity in Season 10. In the 14th episode of the current season, admirers of the character want to hug her after the most recent flare-up she underwent. Here is what fans are saying.
If you or someone you know needs help with mental health, please contact the Crisis Text Line by texting HOME to 741741, call the National Alliance on Mental Illness helpline at 1-800-950-NAMI (6264), or visit the National Institute of Mental Health website.

Many viewers are in awe of Kim's strength in how she handles her PTSD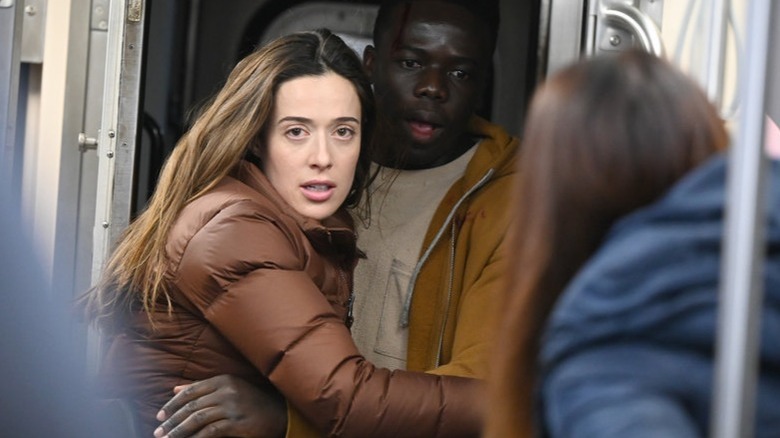 Lori Allen/NBC
Season 10, Episode 14 of "Chicago PD," titled "Trapped," focused largely on Officer Kim Burgess as she was forced to confront her ongoing PTSD while trapped on a train helping a man who was shot named Jamie (Tireni Oyenusi). Officer Kim experiences multiple panic attacks while trapped on the locomotive with an armed shooter, and viewers also get to see Burgess talking to her therapist at length within the installment. TV Line also interviewed Marina Squerciati, who revealed that she is excited to see Kim eventually confront her mental health possibly by the end of the season.
The fan response to the police officer's anxiety attacks was emotional. On Twitter, @kpringer shared, "l would like to know which one of the writers is mad at Marina bc Kim stays on the endangered list #ChicagoPD." @KeyofVengerberg shared this sentiment by expressing, "Kim having an anxiety attack and I'm crying my eyes out #ChicagoPD."
On the show's subreddit page discussing the episode, one viewer critically pointed out how long it has been since the character's PTSD was brought back into the series. Redditor u/januarysdaughter observed, "Oh hey, it only took a year but they finally remembered Kim has PTSD, that's nice. SOMEONE GIVE HER AN EMMY FOR THAT SCENE." But the response was also highly emotional, with u/pikachu-atlanta sharing how they just wanted to embrace Kim after the roller coaster of emotions she went through.