Who Played Sydney Davenport On Blue Bloods?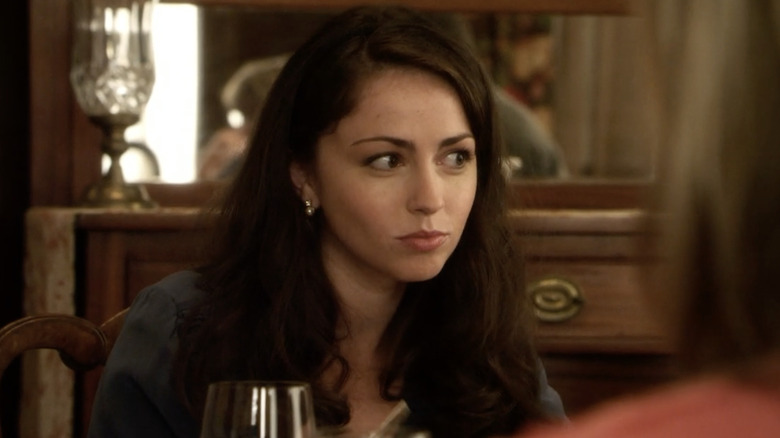 CBS
Jamie Reagan (Will Estes) has had an eventful run in law enforcement since "Blue Bloods" first started, undoubtedly experiencing an assortment of victories and defeats in that time. Some fans may forget that he was almost a lawyer at one point, as well as engaged to Sydney Davenport (Dylan Moore). 
Back when "Blue Bloods" was a rookie walking the beat for the first time in primetime's competitive jurisdiction, Reagan was entering the world of police work as an officer of the NYPD for the first time with the support of his loving fiancé, Davenport. The two met in law school, and despite Reagan changing career paths, the two remain together for some time.
While the relationship seems strong at first glance, it is clear the two are drifting apart thanks to several factors, like the fact that the job is dangerous. Reagan's obsession with his brother's death and an Internal Affairs investigation of his off-duty actions all end up being too much for Davenport, and one night, she ends it with Reagan and exits the character's life, as well as the series.
While things didn't work out, Davenport's presence in the series will always serve as a significant turning point for Reagan that fans may have not noticed in the "Blue Bloods" pilot episode, and the person who played the role should be recognized for her contribution to the show.
Sydney Davenport was played by Dylan Moore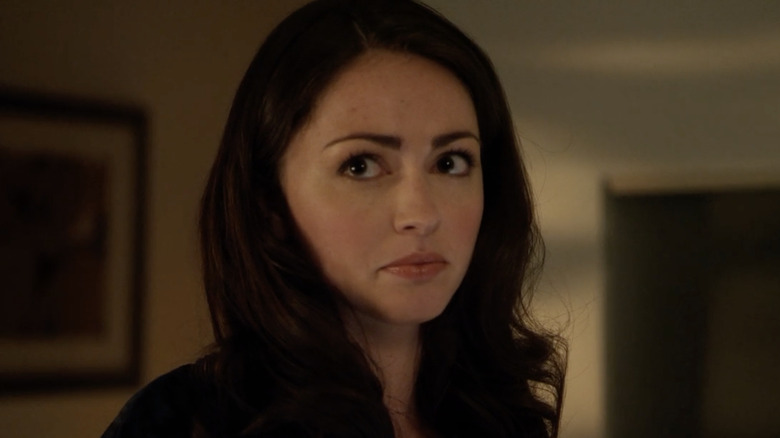 CBS
Dylan Moore appeared in five episodes of "Blue Bloods" as Sydney Davenport. She can first be seen in the pilot episode, and her final appearance on the CBS series is in Season 1, Episode 8, "Chinatown." 
Since departing the world of New York-based police procedurals, Moore has attained other notable credits, including playing Kelly in the 2011 feature "Opus" and Darla in the 2015 motion picture "The Submarine Kid." She has also served as a producer and as a member of the cast for the short film "The Decades of Mason Caroll" in 2017 and the series "It's Freezing Out There" in 2018.
In addition to participating in several acting gigs, Moore also has done voice-over work for an assortment of outlets, including things like commercials, radio, and TV with major companies such as Coca-Cola and Maybelline. She has also utilized her sought-after vocal skills for several audiobooks. 
Acting isn't the only thing Moore brings to the table. She is also a passionate activist working with several initiatives like Artists Striving to End Poverty (ASTEP).
While her tour of duty on the show was brief, Moore's career has continued to flourish outside of the series with her stellar efforts.