Tom Hanks Sci-Fi Pic Bios Set For 2020 Release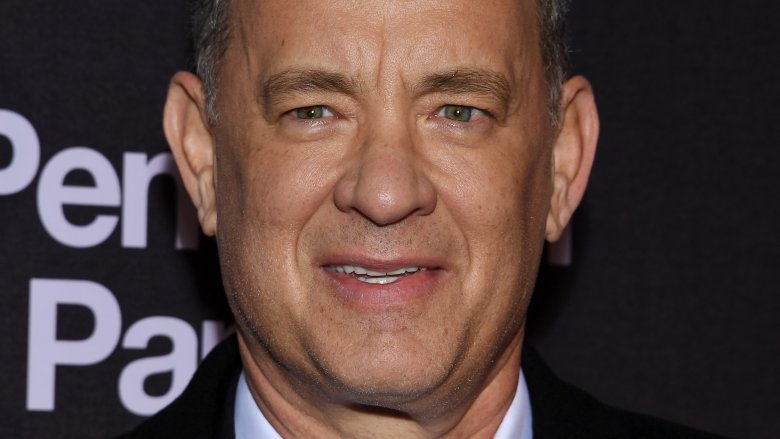 Getty Images
Universal Pictures has set a 2020 release date for the Tom Hanks film Bios. According to The Hollywood Reporter, the sci-fi flick has been slated to hit theaters on Oct. 2 of that year.
Specific plot details for the film are being kept tightly under wraps, but we do know that Hanks is set to play a character named Finch in the film. Finch is an ailing inventor who just so happens to be the last man on earth. The film, described as being "about love, friendship, and the meaning of human life," sees Finch building a robot to protect his beloved dog after his death. (via Variety)
Hanks has won two Oscars for his work in Forrest Gump and Philadelphia. He also holds nominations for Cast Away, Saving Private Ryan, and Big. More recently, he has earned Golden Globe nominations for The Post, Captain Phillips, and Charlie Wilson's War. He also earned a Primetime Emmy Award nomination in 2017 for his time hosting Saturday Night Live. Hanks is also known for Sleepless in Seattle, Sully, You've Got Mail, A League of Their Own, Apollo 13, and the Toy Story franchise.
Craig Luck, a second unit video assistant for Doctor Strange, and Ivor Powell, an associate producer on Blade Runner, penned the script for Bios, which will be directed by Game of Thrones' Miguel Sapochnik. Luck, Sapochnik, Robert Zemeckis (Back to the Future), and Andy Berman (Psych) will executive produce, while Powell, Kevin Misher (The Scorpion King), Jack Rapke (Cast Away), and Jackie Levine (Steel Soldiers) are producing.