The Naruto Voice Actors Who Are Married In Real Life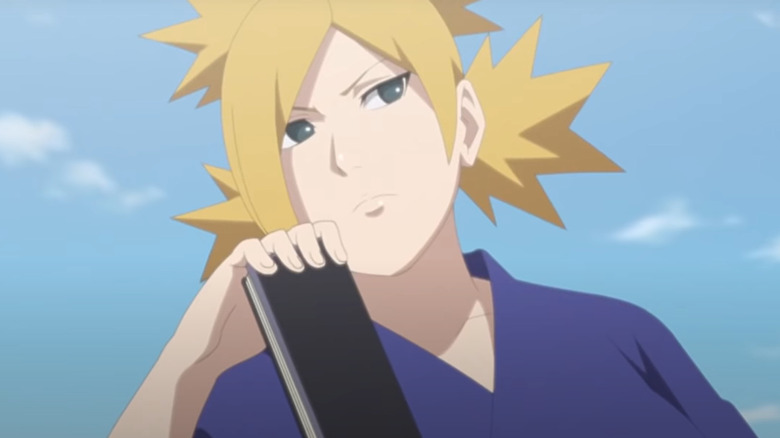 Viz Media/YouTube
When it comes to any show or movie, fans sometimes get very wrapped up in the characters' interpersonal relationships in hopes that some characters will get romantically involved. Sometimes, audiences even extend their head cannon to the actors, hoping that certain on-screen performers are romantically linked. And then, disappointment sets in when viewers realize that the actors aren't their characters and there is no romance. 
On rare occasions, however, to the audience's delight, a certain spark might link two actors together. For instance, in the most recent "Spider-Man" movies, Tom Holland and Zendaya play Peter Parker and MJ — two characters that fans correctly predicted would get together. Finally, in "Spider-Man: Far from Home," Peter and MJ started a relationship. In 2021, the world discovered that Holland and Zendaya, like their characters, had established a romantic relationship, seemingly making their on-screen romance more authentic.
Then, there are moments when audiences are surprised to discover there are other actors who are partners in real life, except their characters don't interact much. When thinking about the famous "Naruto" franchise, fans would rarely utter the names of Sasuke Uchiha and Temari of Sunagakure in the same breath because the two have only ever directly interacted once. So it may come as a jaw-dropping surprise to find that their actors, Yuri Lowenthal and Tara Platt, are actually married in real life.
The voices of Sasuke and Temari are an animation power couple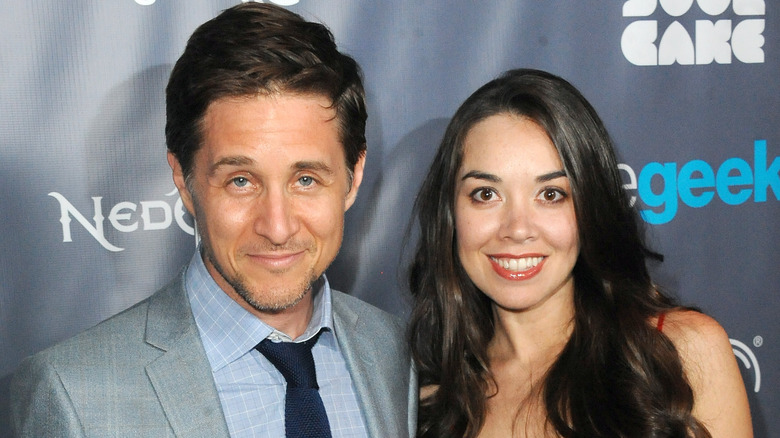 Albert L. Ortega/Getty Images
Speaking with his alma mater, the College of William & Mary, Yuri Lowenthal (who plays Sasuke Uchiha) explained how he and Tara Platt got hitched. Six months into their relationship, Platt decided to move to Los Angeles and Lowenthal was to accompany her. On the trip, in a snowstorm in Ohio, Lowenthal unexpectedly proposed to Tara Platt (who plays Temari). A startled Platt didn't have an answer, so the two decided to mull it over. A few days later, on New Year's Eve, the couple decided to wed in Las Vegas. "There was no real reason to wait around for it. Why not get married that night in Vegas?" Lowenthal recalled. "That's exactly what we ended up doing after midnight that night."
Since then, the partners have been working as voice actors, sometimes together on the same project. Aside from "Naruto," the two have worked together on productions like the supernatural shonen "Bleach," and video games including "Marvel's Spider-Man" by Insomniac Games. The couple even started an independent production company called Monkey King Productions, which is known for projects like the TV series "Shelf Life."
For the most part, whether it's working on projects for their production company or voicing characters in the same show, the two work together a lot. In 2014, The Geek Initiative asked the couple about working together, and Platt emphasized the importance of balance because while she trusts her husband, working together could easily become an obstacle in their relationship. She explained, "The best is the easy access to them [and trusting] them to hold up their side of the burden; the worst [part] is it getting in the way of the fun of a relationship. It is all a balance."