Breaking Bad's Production Was As Fastidious As The Show's Chemists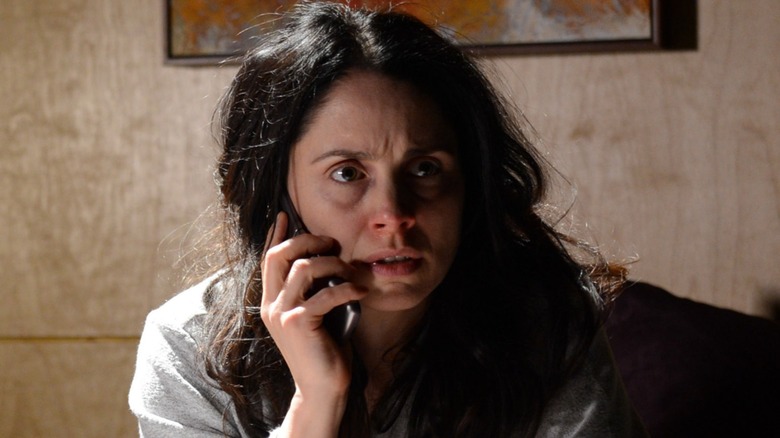 AMC
The appeal of "Breaking Bad" is certainly no mystery. Vince Gilligan's zero-regret drama took viewers inside the life of a teacher turned criminal; Walter White's (Bryan Cranston) journey from terminal cancer diagnosis to developing his own brand of meth (ensured accurate by the DEA's involvement and tutelage) became legendary. Along the way, he courted a cast of characters including Jesse Pinkman (Aaron Paul). The character offered a perfect complement to White's troubled psyche and intense exploits.
Critics were quick to heap praise on the series, something that only grew over five seasons. "Breaking Bad" would go on to win the Emmy for Best Drama Series as well as numerous wins for its star, Bryan Cranston Television Academy. Even today, it still appears on lists of the best series ever made — even being called the best series ever by Forbes writer Allen St. John. One of the series' villains may have hit on why "Breaking Bad" worked so well, the less than surprising detail is something every set aims to achieve.
Laura Fraser found the set to be a well oiled machine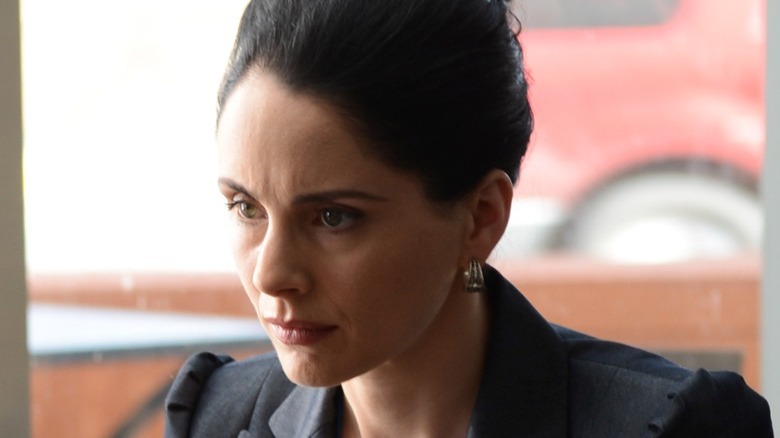 AMC
Actress Laura Fraser is no stranger to how a set works; she's appeared in numerous films and series since the mid-'90s. As Lydia Rodarte-Quayle, Fraser honed a difficult character and gave her added depth among her peers. The prominent supplier in Gus (Giancarlo Esposito) and later Walt's business would threaten everything — leading toward a deadly conclusion. While her fate may have been sealed by the series' end, there was plenty of room for Rodarte-Quayle's return in the "Breaking Bad" prequel "Better Call Saul."
Fraser spoke about her time on "Breaking Bad" in a 2013 interview with The Scotsman. At the time, the actress was still basking in reviews about her performance and the related episodes. According to Fraser, this was an ensemble that made everything thrive. She likened the celebrated ensemble and behind-the-scenes team to a well-oiled machine. "I've never worked on anything so supremely organised, down to the tiniest details," Fraser said. "The only thing that was normal was that you were given your script at the last minute."
Years later, she's still seeing the benefits of her time with the "Breaking Bad" team. Fraser mentioned its impact on her career during a Daily Record interview. The actress talked about getting a host of valued opportunities. "I got a certain amount of momentum, it felt that if I turned something down I would be back to, 'Oh no, when am I ever going to work again?'" she said.