Eddie Redmayne Struggled Introducing His Children To Fantastic Beasts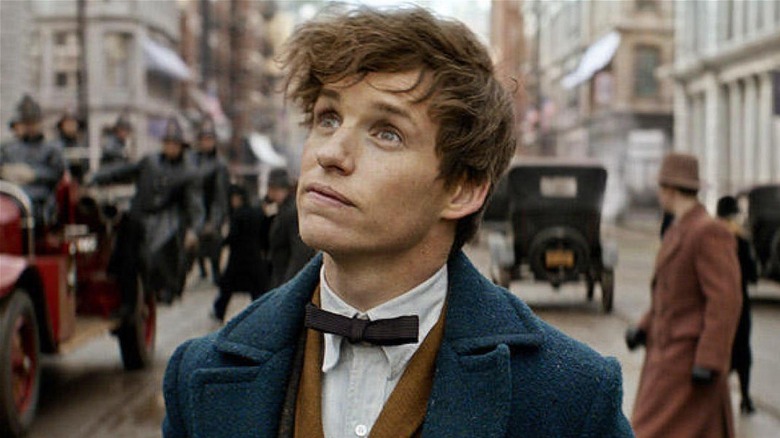 Warner Bros.
There are lots of valid reasons to not want to show your kids the "Fantastic Beasts" movies. Maybe, like millions of moviegoers, you saw the "Fantastic Beasts" movies. Maybe, like around two-thirds of those moviegoers who later voiced their opinions online, you thought "Crimes of Grindelwald" was sort of a huge drag.
Or maybe, just maybe, there's a more complicated explanation for why you don't want to expose your spawn to the Wizarding World prequels. It could be that the membrane between reality and fantasy is already precariously thin, and experiencing these films threatens to pierce the veil and forever doink with your children's perception of, generally speaking, life. That's what Eddie Redmayne has been dealing with.
Apparently, Redmayne has wrestled with whether or not to watch the "Fantastic Beasts" movies with his kids, and he's been fairly forthright as to why that is.
The line between movie magic and regular magic is too much for Eddie Redmayne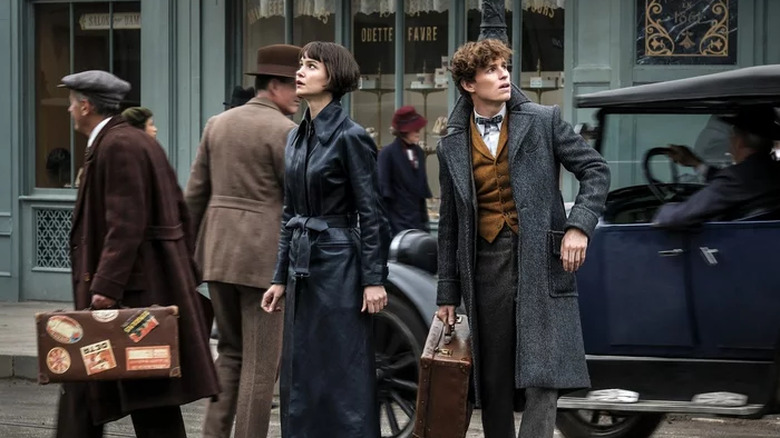 Warner Bros.
Parenthood is complicated, and presumably doubly so if your day job involves being, for example, a magical doofus with a Mary Poppins bag full of zany cartoon animals. It's going to raise questions that any parent might have trouble answering.
And Eddie Redmayne knows this better than anyone. That's why, when the "Fantastic Beasts" star was asked by W Magazine whether his two young children had seen his work playing Newt Scamander, he had this to say:
"No, they haven't. They've seen a bit of the trailer. They both asked, 'Daddy, are you a wizard?' Which is tricky because one of the perks of the job is that you get to do these cool things and be an interesting dad. You want to say yes, but you also don't want to lie to your children, so in the moment, I said, 'Sort of.'"
It's understandable that Redmayne wouldn't want his kids mistaking him for an actual sorcerer, especially considering the expectations that it would set up for any future "my-dad-could-beat-up-your-dad" altercations. Still unclear is whether the actor has shown his young children any of his work in "The Theory of Everything" and told them that he's "sort of " Stephen Hawking. Kids, after all, love astrophysicists, but is it worth the affection if it's based on a lie?