Whatever Happened To MTV Catfish Troublemaker Kidd Cole?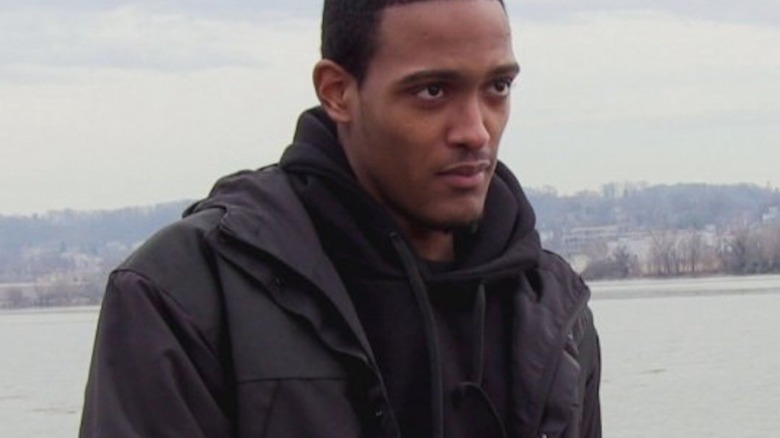 MTV
Everybody knows that it's wrong to pick favorites; we're supposed to love all of our Catfishes equally. But then along comes someone like Kidd Cole, and darn it all, we find a little extra space on our DVRs to make sure we'll never have to go without him again.
If you're unfamiliar, Kidd Cole, also known as Jerez Nehemiah Stone-Coleman, was an absolute pip of a guest on a season 3 episode of MTV's "Catfish." The issue at hand: Stone-Coleman's claims of being an important music producer, despite unpaid bills and a frustrating lack of music being produced. Highlights included "Catfish" host Nev Schulman taking the young man's cell phone and throwing it into the river.
It's an unfortunate fact that episodic reality TV doesn't always afford viewers the opportunity to check back in on the ill-adjusted rabble-rousers that it ushers into our homes, so fans of the series might not know what happened to Coleman after his cell phone got real wet. The answer, maybe unsurprisingly, involves getting caught lying some more, only on a more federal level.
Catfish (allegedly) gotta catfish
Kidd Cole's episode of "Catfish" aired in May of 2014. According to DCist, by December of that same year, the aspiring producer had started placing terroristic phone calls to Washington, D.C. metro stations, trains, and buses.
Coleman-Stone would eventually confess to placing roughly a dozen threatening phone calls, and to calling 911 over 300 times over the next six months. NBC 4 reported that the 20-year-old even went so far as to announce his intention to take a bus hostage for $15 million, made multiple bomb threats, and reported that President Obama was in danger of being ambushed by the French. After his arrest in May 2015, Coleman-Stone was sentenced to 21 months in prison.
But wait, there's more. Per the Philly Voice, Stone-Coleman would pop up again in May of 2018 when he "infiltrated" a local performing arts high school, presenting himself as a DJ in the employ of Alicia Keys.
Kidd Cole and a series of unfortunate events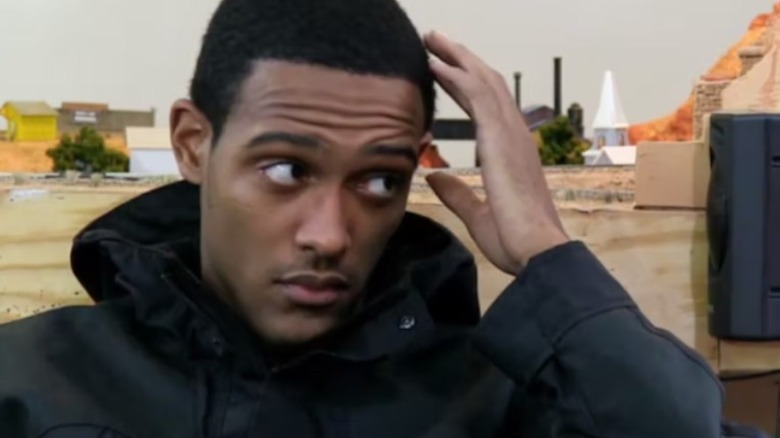 MTV
Cell phones once again played a defining role in Stone-Coleman's young life when students, suspicious of his claims and behavior, looked him up on the internet and pointed out some red flags. Philadelphia Magazine would report later that month that Stone Coleman had actually shown up at three separate high schools in recent weeks, always claiming to be a clout-heavy representative of the music industry.
The latest news on Kidd Cole is unconfirmed but suspiciously on-brand. In 2022, the state of Maryland issued a warrant for a Jerez Nehemiah Stone-Coleman after he failed to appear for a pre-trial hearing regarding "one count of theft between $25,000 and $100,000 and two counts of identity theft." There's been no news since October of that year, but it's hard not to hope that this is all a setup being perpetrated by whichever fish got the guy's phone after Nev Schulman tossed it in the river. Whatever, it's not a crime to believe in a more magical world.