Paget Brewster Loved This Rossi-Specific Criminal Minds Episode In Season 12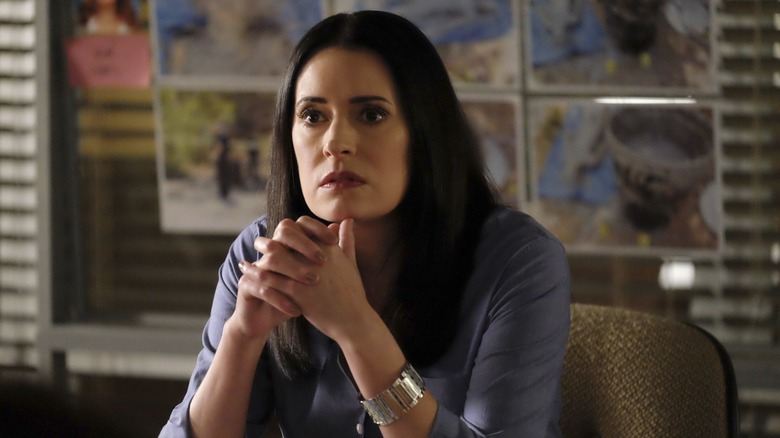 CBS
After a darkly entertaining resurrection on Paramount+, it's safe to say that the long-running crime-thriller "Criminal Minds" is back for good. The reboot-sequel series "Criminal Minds: Evolution" was renewed for a second season just last month. This is excellent news for fans who have grown attached to the series cast, including Paget Brewster's Emily Prentiss. When it was announced that Brewster would return for "Evolution," many likely breathed a sigh of relief — it wasn't the first time they had to wait for her character to make a comeback.
Brewster first returned to "Criminal Minds" for its 12th outing after behind-the-scenes machinations led to her awkward departure at the close of Season 7. Following the end of Season 6, for somewhat conflicting reasons, executives let Brewster and her co-star A.J. Cook go. Although they were both eventually brought back, Brewster ultimately chose to leave "Criminal Minds."
However, when the actor returned for Season 12, she came back in full force. Speaking with Assignment X at a CBS breakfast sit-down in 2017, Paget Brewster even shared that she believed one of the season's episodes was one of the best "Criminal Minds" stories ever told. That episode is "Profiling 202," a sequel to Season 7's "Profiling 101" and one of the darker entries in the show's history, even by its grim standards.
Profiling 202 ends one of Rossi's darkest cases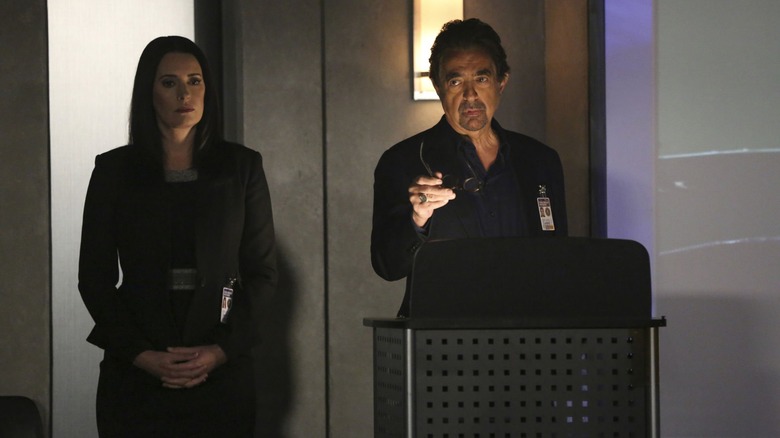 CBS
"Profiling 202" returns to one of "Criminal Minds'" most horrifying unsubs. In the Season 7 episode "Profiling 101," Joe Mantegna's Detective David Rossi presents a guest lecture in a college-level criminology class with the subject of this lecture being none other than Thomas Yates, the vicious unsub disturbingly referred to as "the womb raider." He is seemingly based on real-life serial killer Robert Lee Yates Jr., who shared the same grotesque nickname and plead guilty to killing 13 people in 2000. The flashback shows Rossi now visiting Yates every year on his birthday to learn the whereabouts of Yates' 101 victims.
The sequel, "Profiling 202," shows that visiting one of his grizzliest cases every year has taken a mental toll on Rossi. To make matters much worse, it's revealed that Yates was one of the serial killers who escaped confinement at the end of Season 11. For the entirety of the episode, Yates torments and taunts Rossi until the BAU is finally able to catch up to him. In a frightening standoff, Rossi shoots and kills Yates, saving the life of his latest victim and gaining a bleak semblance of closure on the decades-long case. To Assignment X, Paget Brewster described the episode as "beautiful" and "one of the best [episodes] ever."
Unfortunately, it seems fans of the series didn't feel like "Profiling 202" lived up to its predecessor. While "101" is ranked 77th on the show's highest-rated episodes on IMDb, "202" comes in at a drastically lower 279, with a star rating of 7.3/10.