Paget Brewster's Work On Criminal Minds Isn't What She Gets Recognized For The Most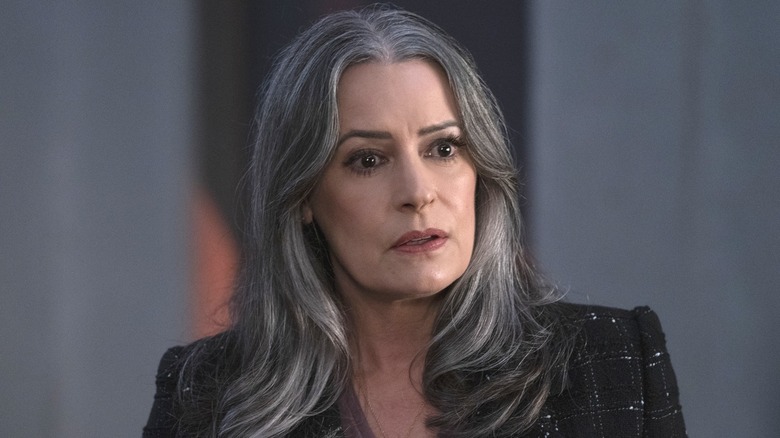 Michael Yarish/Paramount+
"Criminal Minds" has endured as one of the more popular crime drama shows of the modern era. The series originally ran for 15 seasons on CBS before ending in 2020. Then it was revived on Paramount+, with the subtitle "Evolution" included and a more serialized storyline implemented. This revival proved popular enough for the premium network to renew it for another season, which is forthcoming. 
As with many long-running crime dramas, the show's cast has often shifted and changed, with new characters being brought in to fill the void of departing characters. One of these characters is Emily Prentiss (Paget Brewster), who was brought in during Season 2. She would leave in Season 7 before returning in Season 12, and she has remained a main presence in the series, even in its new iteration. One would think that this is the role that Brewster is most known for, given the popularity of "Criminal Minds" and her character as a whole. However, according to Brewster herself, it's actually another role that fans often associate her with, even above Prentiss.
Brewster's guest stint on Friends gets her a lot of recognition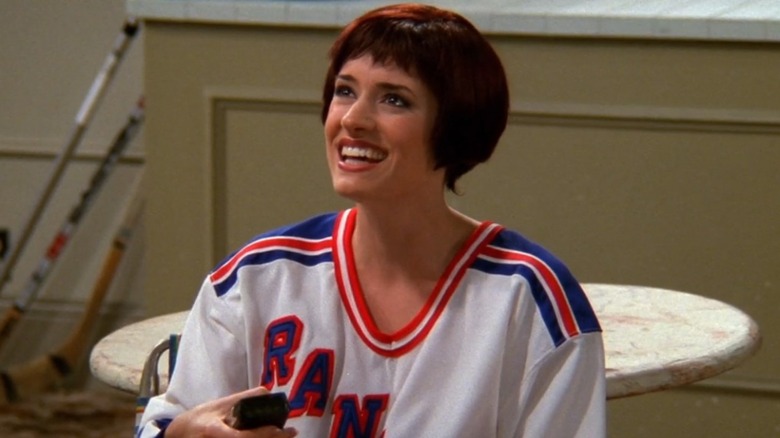 NBC
During an interview with TV Insider, Paget Brewster spoke at length about her return to "Criminal Minds" for its revived series. However, one of the most interesting tidbits in this interview was Brewster's revelation that her character on "Criminal Minds" isn't who she gets recognized as the most. In fact, it's actually her guest stint on "Friends" as Kathy that gets her a lot of recognition, and the reason why comes down to her unique voice.
"What they recognize is the voice," Brewster said, "because what happens is I'll be talking to someone or in a restaurant and I see a person next to me, they freeze, and then they slowly turn around and they go, 'Kathy, you're Kathy,' and it's because they recognize my voice. It's amazing."
It's definitely a surprising reveal by Brewster, especially considering her story arc on "Friends" wasn't exactly the longest in the world. However, given the overwhelming popularity of that sitcom when it was airing and in the years since, it does make a certain amount of sense. Still, given how big of a role she has on "Criminal Minds," it's likely to take fans of the crime drama by surprise. Either way, Brewster doesn't seem to mind that fans recognize her from "Friends" so many years after playing Kathy.