Jon Favreau On The Mandalorian Season 4: 'I've Written It Already'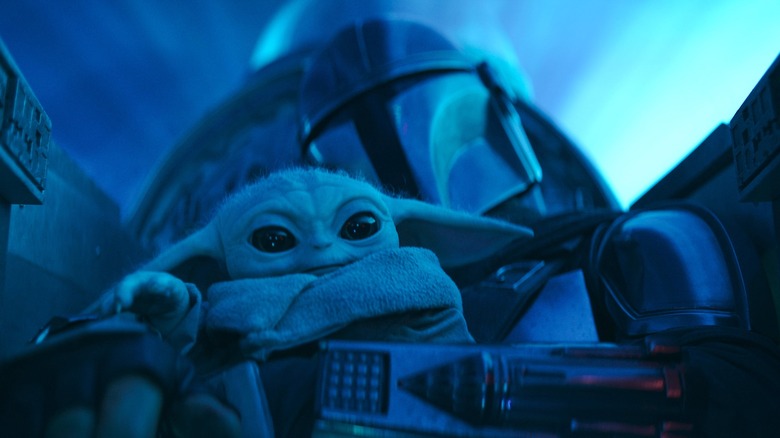 Lucasfilm/Disney+
With the long-awaited release of "The Mandalorian" Season 3 soon on the horizon on Disney+, fans should be relieved to know that it won't be the last set of episodes for the titular bounty hunter — that is, if all goes according to plan for series creator Jon Favreau.
Set between "Star Wars: Episode VI — Return of the Jedi" and "Star Wars: Episode VII — The Force Awakens," "The Mandalorian" follows the adventures of lone bounty hunter Din Djarin (Pedro Pascal), aka Mando, whose life takes a dramatic turn when he develops a parental bond with one of his bounties — a young, Yoda-like creature named Grogu. Since Grogu is wanted by Imperial warlord Moff Gideon (Giancarlo Esposito) because of his developing mystical powers, Mando's life is constantly in peril as he tries to protect Grogu, aka The Child.
Season 2 of "The Mandalorian" came to a climactic conclusion in December 2020, when Luke Skywalker (a de-aged Mark Hamill) came to rescue Grogu. The Child's training with the legendary Jedi Knight didn't last long, though, since he opted to reunite with Mando in an episode of the "Mandalorian" spinoff series "The Book of Boba Fett" in 2022. And while the trailer for Season 3 of "The Mandalorian" promises that more thrills are ahead for Mando and Grogu, Favreau said he has much more in store.
Favreau wrote Season 4 of The Mandalorian during post-production on Season 3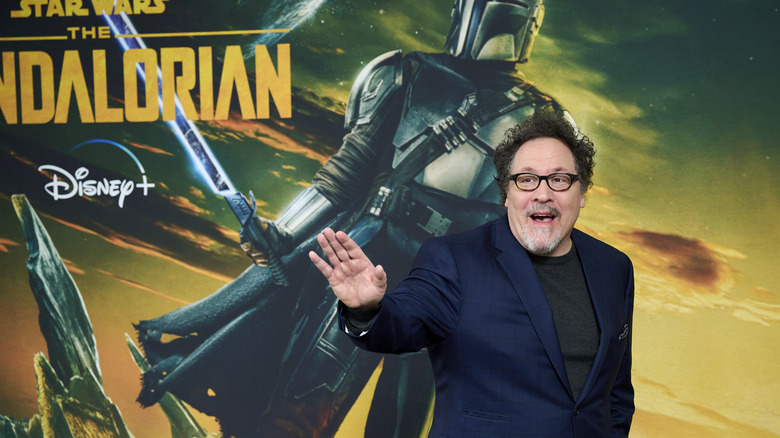 Carlos Alvarez/Getty Images
While little is known about Season 3 of "The Mandalorian" — the trailer teases only Mando's return to his home planet of Mandalore to seek forgiveness for breaking a sacred code by removing his helmet to reveal his identity — it appears that Jon Favreau's overall story for the show's eight upcoming episodes is just the beginning.
While discussing "The Mandalorian" with French television network BFMTV, Favreau — who has written the majority of the episodes for the series — revealed that plans for a 4th season are already in the works. "Season 4? Yeah, I've written it already. We have to know where we're going to tell a fully formed story," Favreau told BFMTV. "We had mapped it out, [executive producer] Dave [Filoni] and I, and then slowly you write each episode. I was writing it during post-production because all of it has to feel like a continuation and one full story."
Meanwhile, Season 3 of "The Mandalorian" premieres Wednesday, March 1, on Disney+, with new episodes dropping on the streamer every Wednesday through April 19.