Liam Neeson's Late Wife Natasha Richardson Put The Kibosh On His James Bond Offer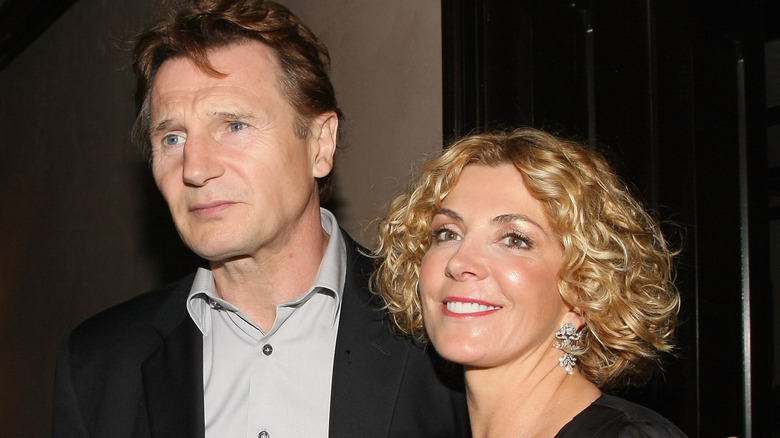 Andrew H. Walker/Getty Images
Film fans already know that venerable actor Liam Neeson has a "very particular set of skills" that he employs to fight the bad guys in films like the "Taken" trilogy, but one place he was forbidden to use them was for Her Majesty's Secret Service on the big screen.
Neeson, of course, has starred in a wide variety of films since his career kicked off in the late 1970s, starring in everything from historical dramas including "Schindler's List," "Rob Roy," and "Gangs of New York," to romantic dramedies including "Love, Actually," horror with "Darkman," and sci-fi fantasy films like "Star Wars: Episode I — The Phantom Menace" and "Batman Begins." Despite his impressive resume, Neeson is perhaps best known for his action film roles; as well as "Taken," Neeson has fronted a number of action movies like "The Grey," "Non-Stop," and "Cold Pursuit." 
But about a decade before he stepped into the famous "Taken" role of Bryan Mills, though, one of the producers of the James Bond franchise had her eye on Neeson to play action hero 007, but the actor said his now late-wife was having none of it.
Liam Neeson says he talked with Bond producer Barbara Broccoli about playing 007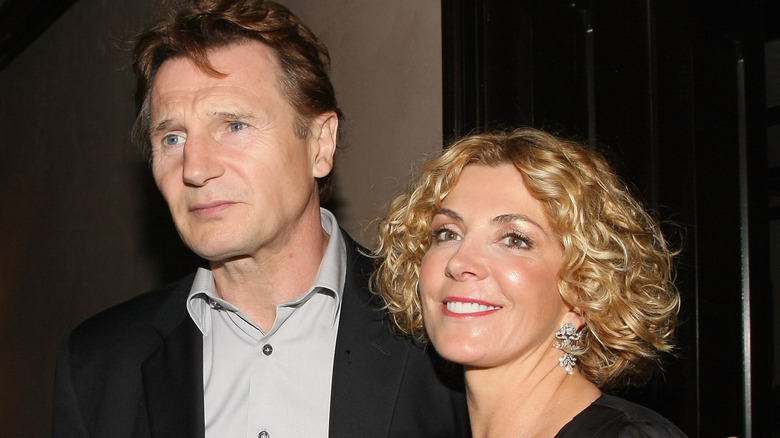 Andrew H. Walker/Getty Images
In a February 2023 interview with Rolling Stone, Neeson confirmed that he "was not offered James Bond" when a new Bond was being cast for 1995's "GoldenEye," but he was definitely a part of the conversation. "I know the Broccolis. They looked at a bunch of actors," Neeson said. "'Schindler's List' had come out and Barbara [Broccoli] had called me a couple of times to ask if I was interested, and I said, 'Yes, I would be interested.'"
But Neeson's interest in inheriting the coveted mantle once held by legends like Sean Connery and Roger Moore was short-lived, thanks to a firm declaration by Natasha Richardson, his real-life love and co-star on the Jodie Foster drama, "Nell," who tragically passed away after a head injury sustained in a skiing accident at age 45.
"My lovely wife [Natasha Richardson], god rest her soul, said to me while we were shooting 'Nell' down in the Carolinas, 'Liam, I want to tell you something: If you play James Bond, we're not getting married,'" Neeson recalled. Neeson did have fun, though, teasing Richardson about the possibility of the role, recalling how he pretended to hold a gun behind his back and humming the James Bond theme. "I loved doing that s***," Neeson said. The role, of course, eventually went to Pierce Brosnan who would go on to star in three more Bond films after "GoldenEye."