Why Maria From The Last Of Us Looks So Familiar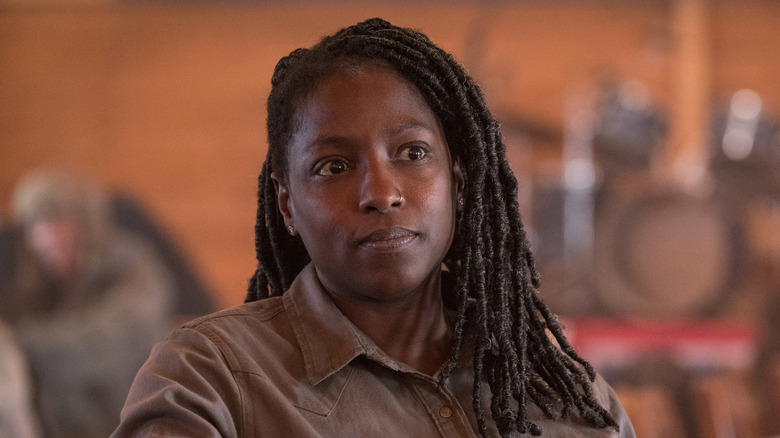 Liane Hentscher/HBO
Contains spoilers for "The Last of Us" Episode 6, "Kin"
The sixth episode of HBO's "The Last of Us" almost manages to be a fun, heartwarming family drama hour — by the show's standards, anyway. The episode's theme is Joel (Pedro Pascal) finally figuring out how to open up to the people he pretends not to care about, and before the potentially heartbreaking end takes the concept of his "opening up" to a grim new level with a grievous gut injury, there are many tears to be shed and laughs to be had. Joel's monologue to his brother Tommy (Gabriel Luna) finally puts all his hidden layers out in the open, and he seems to finally embrace his protector role to the equally fearful and vulnerable Ellie (Bella Ramsey).
However, the single biggest addition to the show's family theme is arguably Maria — one of the communal leaders in the safe haven of Jackson, who's starting a family with Tommy. As Tommy's partner and a significant pillar of by far the most idyllic major post-apocalyptic settlements we've seen so far, Maria is automatically a massively important figure in "The Last of Us" lore, and as you might expect, the actor playing her has the requisite skills to portray such an influential character ... and the résumé to match. Let's take a look at some of her best-known previous roles. 
Rutina Wesley played Tara Thornton in True Blood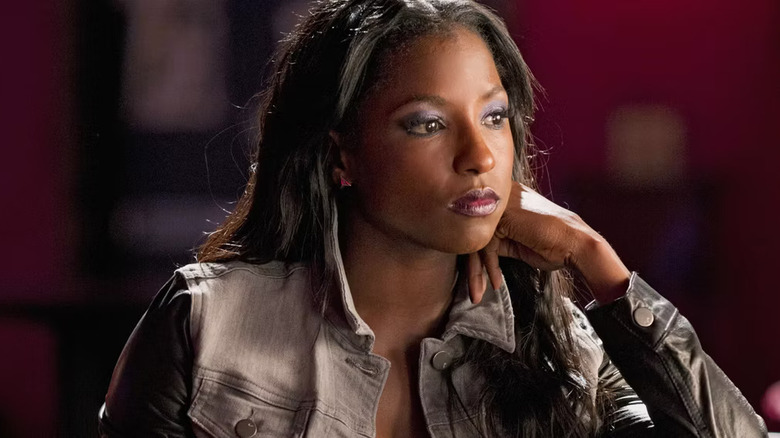 HBO
Fans of vampire drama have most likely seen Rutina Wesley as part of the main cast of "True Blood." She portrayed main character Sookie Stackhouse's (Anna Paquin) friend Tara Thornton from 2008 to 2014, appearing in 80 episodes over the show's seven seasons. Tara is easily one of the most capable characters in the show, and her strength and intelligence are only matched by the absurd amount of challenges life keeps throwing in her way. 
In a 2014 interview with Vulture, Wesley discussed the character's many-faceted nature. "I always call Tara the flower that grew through the concrete, because she was incredibly insecure and vulnerable, but also fierce and strong and defensive, all of that mixed together," she said. "She was an incredibly complex individual. But if you remember her, I would hope you look back at her strengths, her laugh, her smile. I love that she always spoke her mind. And as a vampire, it was nice to see that she settled into herself."
She was Reba McClane in Hannibal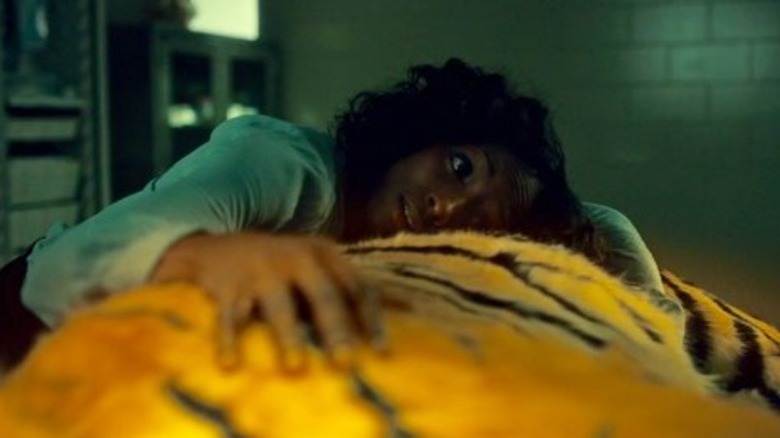 NBC
"Hannibal" isn't a show that has an overabundance of innocent and honest characters, but Rutina Wesley managed to portray exactly such a figure in the NBC cannibal drama's Season 3. She plays the show's version of Reba McClane, the blind love interest of dangerous serial killer Francis Dolarhyde (Richard Armitage). Wesley's character anchors the good side of the volatile Dolarhyde, and as such, she's a significant part of the "Red Dragon" arc of the show. 
Wesley is the third performer to portray Reba in live action. In 1986's "Manhunter," Joan Allen plays the role, and Emily Watson was the second Reba in 2002's "The Silence of the Lambs" prequel "Red Dragon." Apart from this, her role is significant, since the arc she's part of is the final storyline of "Hannibal," which ended after its third season. Wesley's Reba plays a notable role in each of the show's last five episodes.
Wesley joined the Arrowverse as Liza Warner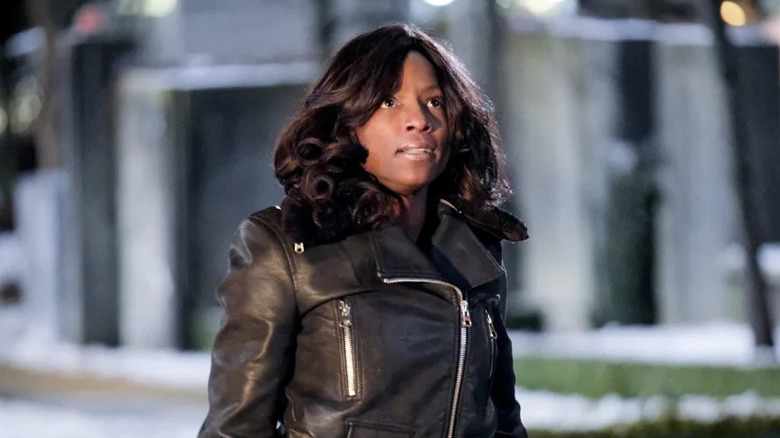 The CW
Apart from horror-adjacent works, Rutina Wesley has also appeared in a notable superhero franchise. In 2015, she joined Oliver Queen's (Stephen Amell) ever-growing rogues gallery as Liza Warner, a task force officer who broke bad. Along with her accomplices, she kills criminals, and sells narcotics to other villains for profit. Warner may have seemed like a one-off baddie of the week in her first appearance in the show's Season 4, but she went on to make another appearance in Season 5.
Interestingly enough, the comics version of Liza Warner is very different. A police chief and a survivor of a notorious massacre, she uses her law enforcement talents to fight crime as Lady Cop. Turning this decidedly heroic supporting character into a recurring antagonist was a bold move from "Arrow," but Wesley portrays the leader of the Rogue Anti-Vigilante Task Force with toughness that makes it easy to forget the comparatively obscure comic book version. 
She portrays Nova Bordelon in Queen Sugar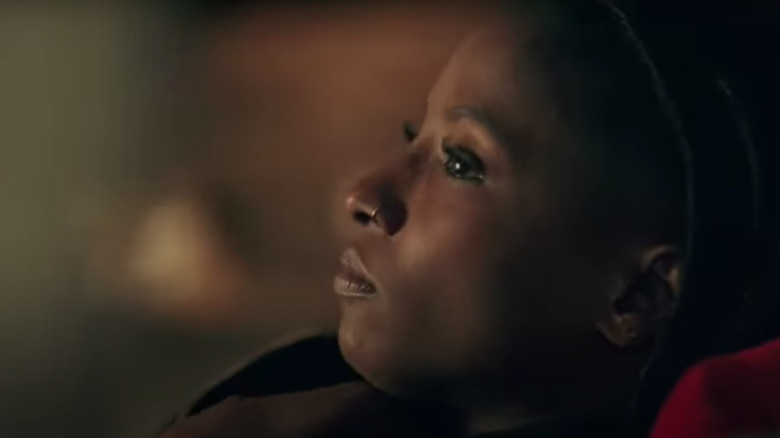 OWN
If you've been keeping tabs with the Oprah Winfrey Network, you may have seen Rutina Wesley as activist and journalist Nova Bordelon in Ava DuVernay's drama series "Queen Sugar." Wesley's character is one of the three sisters who inherit a large sugarcane farm in the award-winning series, and as a key part of the main cast, she plays a prominent role in all of the show's seven seasons. 
Wesley's acclaimed turn as Nova earned her three consecutive Black Reel Awards for outstanding actress between 2017 and 2019. Though she arrived in the show as a seasoned performer and quite demonstrably owned the role, she told Complex that she nevertheless had a major fan moment when she met Winfrey on the set for the first time. 
"I walk in the room and lo and behold, who is sitting directly across from me? Oprah Winfrey. And my little body is about to explode," Wesley described the experience. "I was like, I gotta hide behind this little corner wall. I was trying to stand behind it when Oprah came around the corner, she saw me, and I couldn't hide anymore. She threw her arms open, then I threw my arms open, and she just held me for a minute, and I was crying."
She antagonized Michonne in The Walking Dead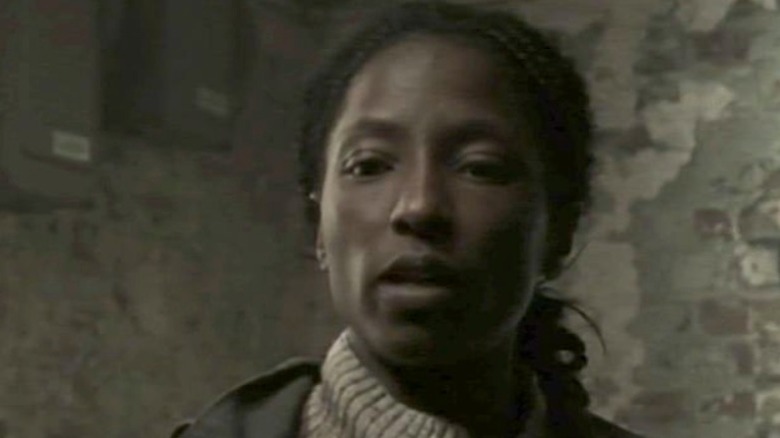 AMC
"The Last of Us" isn't Rutina Wesley's first foray into post-apocalyptic zombie drama, though it's unlikely that Maria will turn out to be the kind of monster her guest role in "The Walking Dead" is. Wesley appears in the AMC show's Season 9 episode "Scars" as Jocelyn, a dangerous and unstable woman who presides over a group of children she's manipulated to do her bidding. Michonne (Danai Gurira) knows her from before the outbreak and attempts to reconnect, but ultimately, Jocelyn proves to be too dangerous, and Michonne has little choice on how to deal with her former friend. 
Wesley's guest star turn as the manipulative antagonist of the 2019 episode earned her a Black Reel Award nomination , which just goes to show that the actor is so talented that even a quick "The Walking Dead" cameo can turn into a memorable experience.