Jason Alexander Realized Jerry Seinfeld's Talent During A Coffee Commercial Taping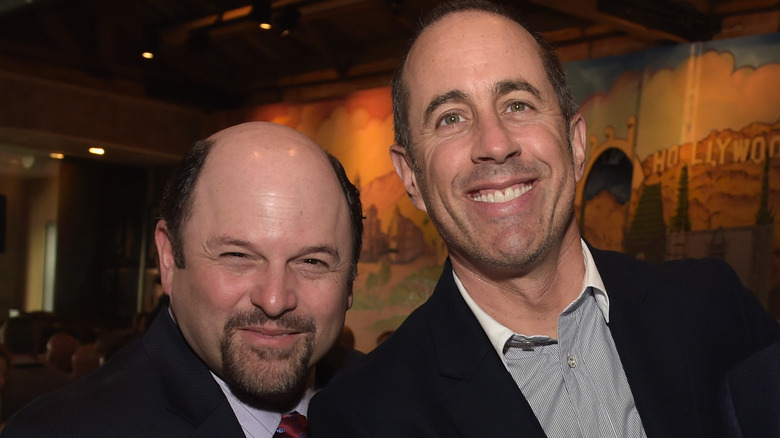 Jason Kempin/Getty Images
Fans of "Seinfeld" may know Jerry Seinfeld and Jason Alexander best as the ragtag friends-to-the-end duo of Jerry and Costanza, but fewer may be aware that the iconic sitcom isn't the first time this particular pair of actors worked together. Before "Seinfeld" hit the ground running in 1989, Alexander actually crossed paths with Seinfeld on the set of an entirely different notable production. However, it wasn't a major acting gig for a movie or a TV show — it was for a coffee commercial.
Through a surprising series of events, Alexander's job prior to his major acting breakout led to him working alongside Seinfeld while the comedian was competing to star in a commercial for a massive coffee brand. Though the two didn't formally meet until the "Seinfeld" days, however, Alexander revealed that this early encounter with Seinfeld was the first time he realized his future co-star's true knack for comedy.
Alexander appreciated Seinfeld's riffing abilities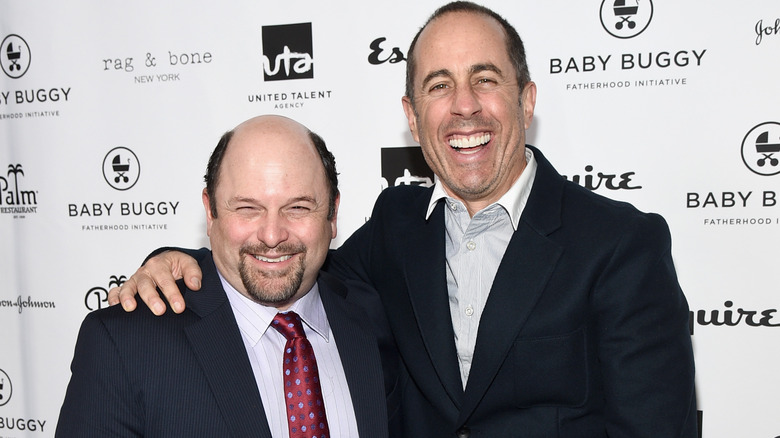 Michael Buckner/Getty Images
During an appearance on the podcast "Life is Short with Justin Long," Jason Alexander spoke about the very first time he ever worked on a set with Jerry Seinfeld. The big moment came in the 1980s, when the actor was working in a casting office that was contracted to film a series of commercials for Maxwell House coffee. "The bit was, it was five up-and-coming comedians going to do 28 seconds of material ending in a coffee joke and then the Maxwell House logo would go up," Alexander explained.
Luckily enough, Alexander was cast as a background extra for the commercials, while one of the five comedians was none other than Seinfeld. Alexander was quickly struck by his future co-star's ability to never run out of jokes. "Within an hour, every comic had exhausted their material except Jerry Seinfeld," he said. "Jerry just seemed to have one bit after the next and could riff on stuff and I remember thinking, 'This guy is good. This guy is really good.'"
Some time after the coffee commercials, Alexander auditioned for "Seinfeld" and landed the part of Costanza. It was then that the star got to formally introduce himself to Seinfeld for the first time. Alexander recalled: "I said to Jerry when I met him, I go, 'You know that Maxwell House commercial you did?' I said, 'I got paid more than you did because I got paid for five commercials, you only got paid for one.'"