Saving Private Ryan Star Tom Sizemore Dead At 61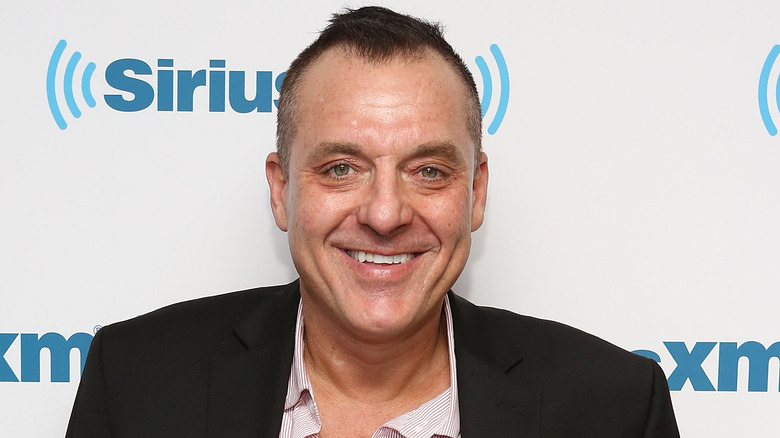 Robin Marchant/Getty Images
Tom Sizemore, best known for his performance in "Saving Private Ryan," died on March 3, 2023. The actor was 61. TMZ was the first to report that Sizemore's health was in decline. His manager, Charles Lago, told the outlet that the actor suffered a brain aneurysm on February 18 in his Los Angeles residence. Sizemore, who fell unconscious, was taken to a local hospital following his collapse. Sizemore's manager confirmed that Tom's chances of a full recovery were uncertain. Just under two weeks later, his family made the difficult decision to take him off life support.
"It is with great sadness and sorrow I have to announce that actor Thomas Edward Sizemore ("Tom Sizemore") aged 61 passed away peacefully in his sleep today at St Joseph's Hospital Burbank. His Brother Paul and twin boys Jayden and Jagger (17) were at his side," Lago told TMZ in another report.
Sizmore first received recognition for starring in Tony Scott's "True Romance" as a detective, though he did boast a minor role in Tom Cruise's "Born on the Fourth of July" as a veteran. He later went on to play another detective in "Natural Born Killers."
While he appeared in several notable projects before Steven Spielberg's Oscar-winning war drama, it was "Saving Private Ryan" which helped solidify his career in Hollywood. To prepare for the role of Mike Horvath, Tom Hanks' second-in-command, Sizemore and the cast were sent to a daunting bootcamp by Spielberg. "I was dreading it," Sizemore recounted in an interview with The Independent in 1998. "They try to reprogramme you. They try to take out parts of your personality, bring out your aggressive nature," he continued.
Tom Sizemore adored working with Martin Scorsese and Steven Spielberg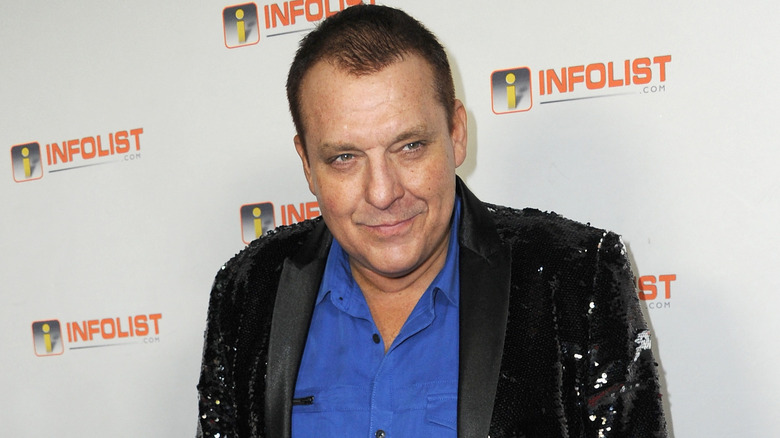 Albert L. Ortega/Getty Images
Following the release of "Saving Private Ryan," Tom Sizemore joined Martin Scorsese in 1999's "Bringing Out The Dead," which starred Nicolas Cage as a disgruntled paramedic. Sizemore was particularly pleased to work with Scorsese, who was fresh off of "Casino" and "Kundun." "Oh, what can I say about Scorsese?" Sizemore asked in a career retrospective interview with The AV Club. The actor was happy to point out how he has privileged to work with some of the best filmmakers in his career. "I know I said that Michael Mann was the best filmmaker, but I have to amend that to include Marty and Steven [Spielberg] and Oliver [Stone]." 
The actor found himself a healthy niche in war films, no doubt thanks to his star-making turn in Spielberg's epic. 2001 saw Sizmore join Michael Bay for "Pearl Harbor" and Ridley Scott for his Oscar-winning "Black Hawk Down." Looking at Sizemore's expansive CV, it's surprising to see just how many notable films he appeared in throughout his career. From a minor role in "Point Break" to playing a pivotal supporting player in "Heat," Sizemore was a constant in the late 90s and early 2000s.
Tom Sizemore had a healthy career in television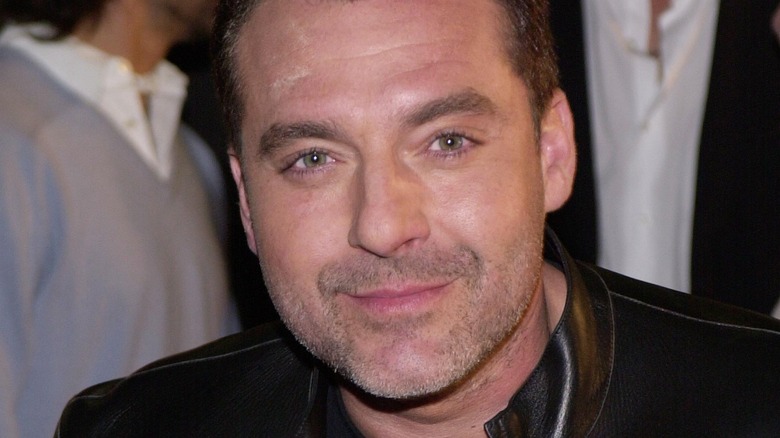 Chris Weeks/Getty Images
Tom Sizemore's career continued to unravel outside of feature films. He managed to become a significant part of video game history by lending his voice to Rockstar Games' ground-breaking "Grand Theft Auto: Vice City." The "Saving Private Ryan" actor voiced mob boss Sonny Forreli in the open-world video game, joining an all-star cast that included Ray Liotta, Burt Reynolds, and Danny Trejo.
Outside of video games and features, Sizemore was a fixture on the small screen, appearing in several iconic television shows. The actor headlined the police procedural "Robbery Homicide Division" and the Amy Adams-starring "Dr. Vegas" before he received his own reality series on VH1. "Shooting Sizemore," which debuted in 2007, detailed the actor's struggles with addiction and peeled back the layers on his personal life. Like several Hollywood celebs, Sizemore parodied himself in HBO's "Entourage."
He would later join CBS' "Hawaii Five-0" reboot as Captain Vince Fryer in a recurring role. Perhaps his most notable gig on television was starring in the third season of "Twin Peaks." Playing the conniving Anthony Sinclair, audiences will remember Sizemore's "Twin Peaks: The Return" character as a rival to Dougie Jones (Kyle MacLachlan). In an interview with Decider, Sizemore had nothing but positive things to say about series architect and director David Lynch, describing him as both "unique" and "inclusive. "He's just a unique intellectual and filmic wizard, and he has his own specific take on movies and life in general," Sizemore said of Lynch in the 2022 interview. "I loved working with him. I'd do anything for him."
Throughout his career, Sizemore delivered hit after hit, across several mediums. With fascinating appearances in "Heat," "Saving Private Ryan," and "Twin Peaks," it's easy to see why he was the top choice for several prolific directors.