Westworld Renewed For Season 3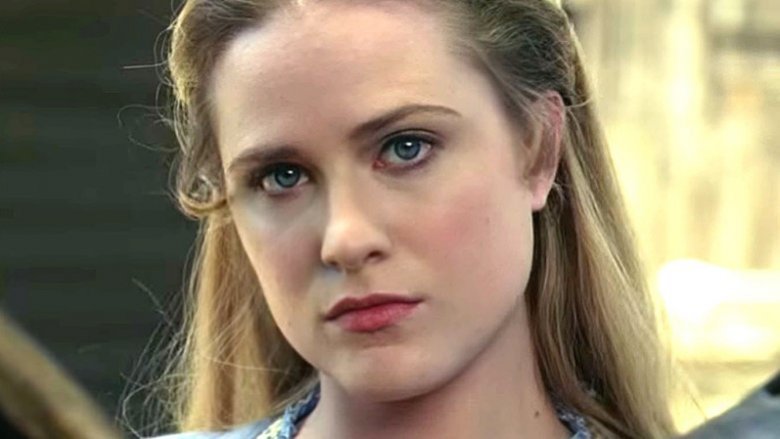 HBO
Westworld will remain open for a third season.
According to Variety, HBO has officially announced that it will be bringing back the premium sci-fi series back for a third go-around, allowing fans of the series to further explore the secrets of Westworld, Shogun World, and perhaps even worlds beyond.
The announcement comes after the series has aired two episodes of its second season, with eight more to follow as the series slowly expands its world.
Created by Jonathan Nolan and Lisa Joy, the series about a futuristic, Western-themed amusement park has proven to be a hit property for HBO, with the first season drawing over 13 million viewers each episode. It is based on the 1973 film of the same name, written and directed by Michael Crichton.
"It's been an extraordinary pleasure to work with the exceptionally talented Jonathan Nolan and Lisa Joy, as well as their gifted cast and crew," Casey Bloys, president of HBO programming, said at the time of the renewal announcement. "From the inspired storytelling to the incredible visuals, we are so excited to see where the next chapter will take us."
Just because a third season of the series is now officially coming doesn't mean it's coming in a hurry, however. The series took a long break between its first and second seasons, with almost a year and a half passing before the story picked up again this year. 
According to recent remarks from Nolan, that trend may continue, with the third season potentially not airing until 2020. 
"It's an ongoing conversation with our friends at HBO, and for us, with a show of this scope and scale, we're not interested in doing the compromised version," Nolan said, discussing the reasoning behind taking time between seasons. "We want the show to get bigger and bigger and more ambitious and this takes time. We want to take all the time we need to get it right."
Westworld airs news episodes of its second season Sundays at 9/8c on HBO. If you just can't wait to see where the story goes, check out the 25-minute-long "spoiler" video the showrunners released for the season now.