MCU Fans Agree That MODOK Is The Only Thing Ant-Man 3 Got Right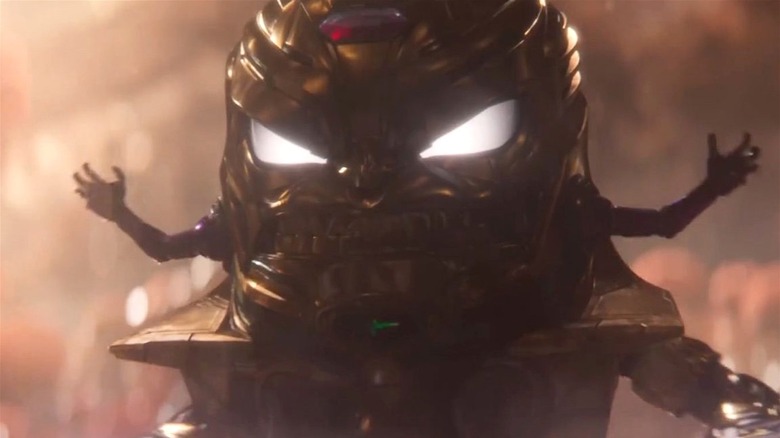 Walt Disney Studios Motion Pictures
After years' worth of anticipation and build-up, "Ant-Man and the Wasp: Quantumania" finally released in early 2023 to kick off the Marvel Cinematic Universe' Phase 5 slate of films and TV shows. Unfortunately, it seems this hotly-anticipated MCU outing wasn't worth all of the hype that preceded it. Reviews of "Ant-Man 3" haven't been kind, and fans have similarly found themselves divided on the movie, with particular criticisms aimed at its plot, dialogue, editing, tone, characterization, and failure to deviate from the archetypical Marvel formula.
However, for all that "Ant-Man and the Wasp: Quantumania" gets wrong in the eyes of fans, there is at least one element of the movie that many feel was properly done justice — specifically, the usage of a certain legacy Marvel character. Indeed, viewers have come away from the third "Ant-Man" flick with an overall positive reception towards its handling of MODOK, the giant-headed Mental Organism Designed Only for Killing.
Fans liked the MCU's version of MODOK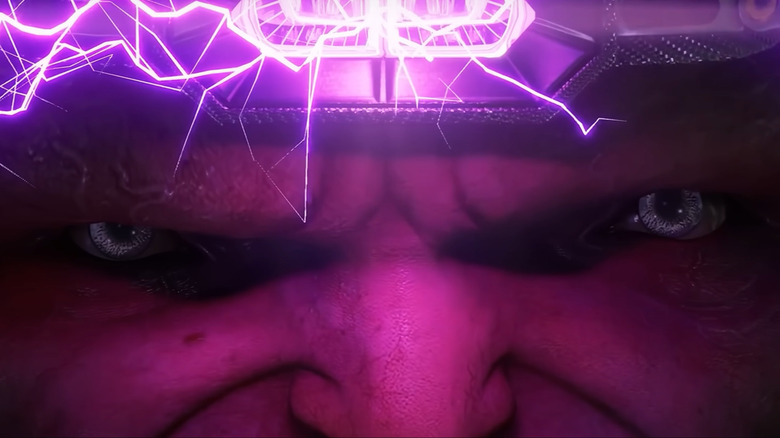 Walt Disney Studios Motion Pictures
While "Ant-Man and the Wasp: Quantumania" may primarily feature Jonathan Majors' Kang the Conqueror as the villain, the movie also features a secondary antagonist in MODOK, an evil supergenius whose floating body is at least 90 percent made-up of his enormous head. MODOK is a storied Marvel character, but his MCU iteration differs in some major ways. Most importantly, the character is actually a mutilated form of Corey Stoll's villainous Yellowjacket from the original "Ant-Man."
Despite having myriad problems with the third "Ant-Man" film, fans mostly came away positive on the fresh portrayal of MODOK. "For a character as inherently goofy as MODOK, that was about as good as it could've been for a big-screen live-action adaptation," u/FerricNitrate commented. Others shared similar sentiments, noting that MODOK's usage as a source of comedic relief worked when other parts of the film didn't. "Felt eerie being in a marvel movie where barely a single joke landed with the audience," u/ryantyrant commented. "Only MODOK got a few chuckles."
MODOK's role in "Ant-Man and the Wasp: Quantumania" may have been well-received, but for some fans, this bright spot contrasted with the poorer elements of the film and highlighted what seems to be a troubling new problem for the MCU. "Marvel has now gone a full inverted circle from having meh villains in good movies to good villains in meh movies," u/SynthwaveSax wrote.