Twitter Isn't Holding Back Its True Thoughts On Ant-Man And The Wasp: Quantumania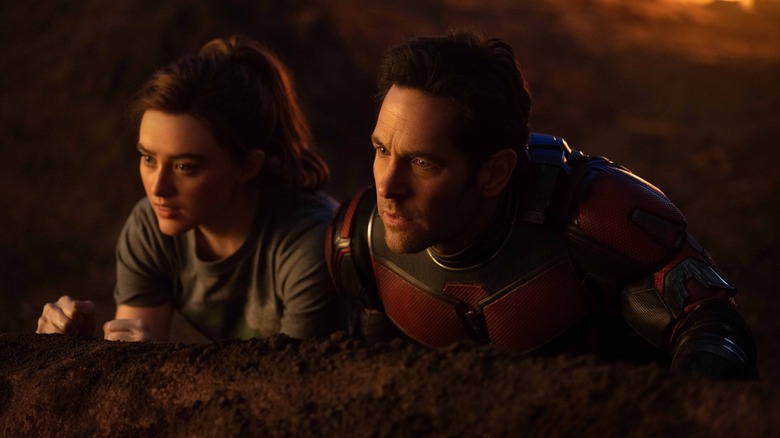 Marvel Studios/Disney
Up to this point, the exploits of Ant-Man (Paul Rudd) in his solo Marvel Cinematic Universe movies have been pretty grounded. Size-manipulating superheroics aside, the first two "Ant-Man" films are fun, breezy, and action-packed heist adventures that don't raise the stakes too high. However, it seems that the days of "Ant-Man" flicks of this variety are long gone. The upcoming "Ant-Man and the Wasp: Quantumania" will bring our favorite micro heroes on the quest of a lifetime as they venture into the mysterious Quantum Realm — the home of the dangerous Kang the Conqueror (Jonathan Majors).
While there's certainly a lot to look forward to from "Quantumania," ahead of its release, the reception toward it has been relatively mixed. In addition to fans drawing embarrassing visual comparisons between it and "Spy Kids 3-D: Game Over," it's not doing so hot over on Rotten Tomatoes either. At the time of publication, it's sitting at a disappointing 48% rotten critic score, making it one of the worst-rated MCU film entries to date, next to 2021's "Eternals." Meanwhile, folks on Twitter have begun to post their thoughts on the long-awaited "Ant-Man" threequel.
With the premiere of "Ant-Man and the Wasp: Quantumania" finally upon us, here's what Twitter has to say about it.
Twitter has lots of love for Quantumania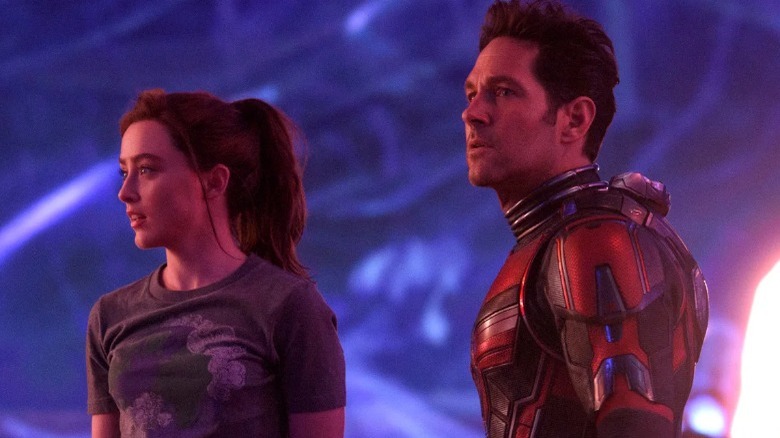 Marvel Studios/Disney
When looking over some of the early reactions to "Ant-Man and the Wasp: Quantumania" on Twitter, it becomes abundantly clear that a good portion of the MCU fanbase is more than satisfied with this sequel.
@ThumbleNiz gave the feature — and its main villain, Kang — a strong endorsement, tweeting out, "#Quantumania !! So much fun! Lotsa heart too! And KANG...oh. my." @MorrisBai_ also gave Kang some praise in addition to claiming that "Quantumania" is one of the best MCU movie experiences in recent memory. @Swearwolfe tweeted a similar sentiment, stating that they haven't had the same level of fun with an MCU flick since the release of 2021's "Spider-Man: No Way Home."
Twitter user @obersports predicts that "Quantumania" will become something of a cult classic, writing, "It's got a certain campiness to it similar to the ['Star Wars'] prequels and will get better as the movies it sets up add more context." In a tweet of their own, @SanNaif3 comments that the movie is a strong start to Phase Five — something that @TheoSchaffer seems to agree with. In their estimation, "Quantumania" has it all, so they're not paying any mind to what the far less enthusiastic critics have to say about it.
Quantumania has its fair share of detractors, too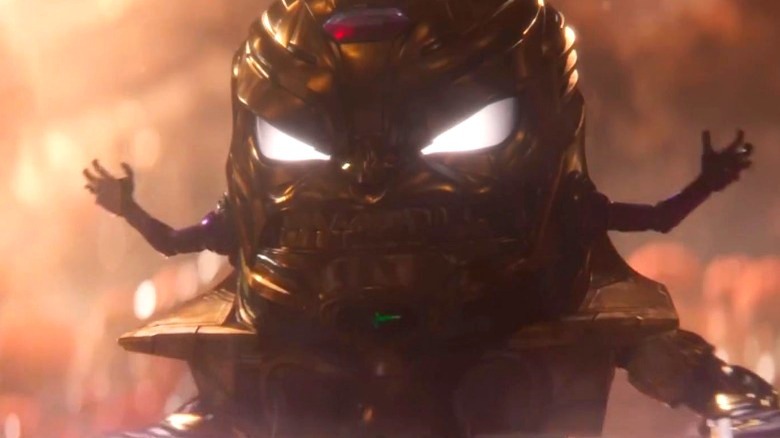 Marvel Studios/Disney
Even though many moviegoers seem to have enjoyed themselves during their "Ant-Man and the Wasp: Quantumania" screenings, not everyone that went to go see it walked away with high opinions of it. 
"I apologize to Thor Love and Thunder. Quantumania is officially the worst Marvel movie. Wait for this to come out on Disney+," @ACRidenour0 said after seeing the movie. In another tweet, they even go as far as calling it the weakest installment in the "Ant-Man" trilogy. Twitter user @sapphicrobin_ wasn't impressed either, writing, "welp quantumania was certainly a movie!!" They go into specifics in a follow-up tweet, expressing their belief that the CGI, writing, and acting are lacking.
In a similar vein, @lillianxu119 was incredibly let down by the film's visuals and the score, especially given the whimsical subtitle "Quantumania." @Antony_Post offered some strong critiques of the sequel in their post: "#Quantumania is a call for help. An exhibition of the tired in Marvel's arsenal, this feature length end credits scene packs a deafening scale of noise with only cursory concerns for creativity." @memomorlet agrees to some extent, claiming that "Quantumania" is another in a recent string of disappointing Marvel Studios efforts.
Of course, these positive and negative reactions to "Ant-Man and the Wasp: Quantumania" only account for a small section of MCU fans. Once the film is out for a while, it'll be interesting to see where the general consensus of the wider fanbase falls.