The Masked Singer S9 Premiere Sweeps Fans Off Their Feet With A Stunning Reveal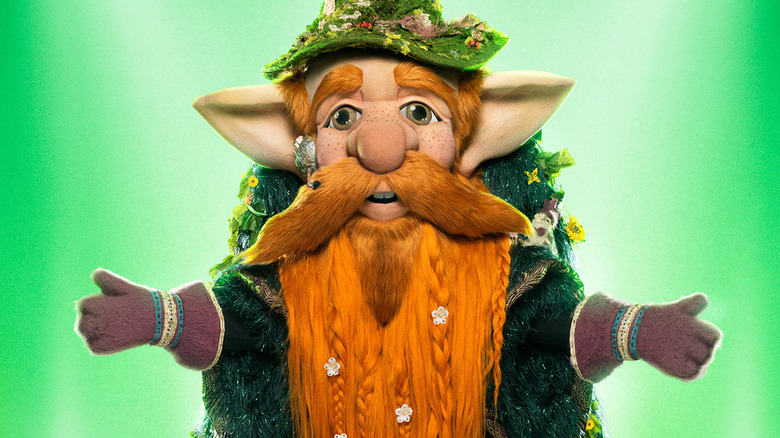 Michael Becker/FOX
"The Masked Singer" kicked off its ninth season with a brand-new slate of mystery stars in lavish costumes, and it's safe to say that the first reveal of the latest installment was an all-timer for the series.
Thus far, "The Masked Singer" has featured some shocking celebrity reveals from across various industries. Previous seasons have featured contestants like skateboarding pro Tony Hawk, prolific TV and film star Danny Trejo, superstar musician Busta Rhymes, and even the muppet Kermit the Frog. Suffice to say, viewers have learned to expect the unexpected when it comes to finding out who's under the various masks each season.
Things got off to a fierce start on the premiere of "Masked Singer" Season 9, as two contestants — Gnome and Mustang — marked the first contestants to be voted off the show in the new installment. However, the reveal of who Gnome was ended up sweeping both viewers and the show's panel of judges off of their feet. Indeed, the fantastical creature was portrayed by none other than one of the oldest living comedic legends out there.
Dick Van Dyke shocked everyone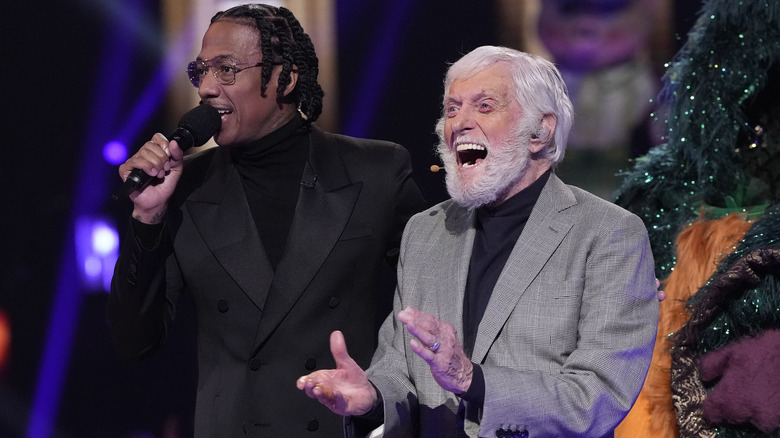 Michael Becker/FOX
When the time came for Gnome to unmask himself at the premiere of "The Masked Singer" Season 9, anticipation among the crowd was at a fever pitch. Several crew members slowly removed his cap and popped off his head — revealing a smiling, 97-year-old Dick Van Dyke underneath. Upon seeing the veteran comedian, the crowd erupted in cheers, while several judges stood up on their desks to applaud. Panelist Nicole Scherzinger was so moved by his appearance that she sobbed.
Van Dyke's reputation in the entertainment industry precedes him. Most famous for roles in properties like 1964's "Mary Poppins" and 1968's "Chitty Chitty Bang Bang," the star has had a lengthy and prolific career. While his rise to stardom took off in the 1960s, he's still an active performer to this day — appearing in modern flicks like "Mary Poppins Returns," producing music like his 2017 album "Step (Back) In Time," and, apparently, competing in mega-popular broadcast music competition shows. "We are in the presence of an icon, ladies and gentlemen," Nick Cannon said. "This is the most seasoned and decorated entertainer we have had on our show, ladies and gentlemen. Truly a legend."
Van Dyke's unmasking meant it was time to say goodbye to "The Masked Singer," but that's not before the actor shared some touching moments with the judges and gave an energetic performance of "Supercalifragilisticexpialidocious" from "Mary Poppins." All told, this is one "The Masked Singer" reveal that fans aren't likely to forget.