Ana De Armas Wants To Press Pause On Taking Action Roles After Ballerina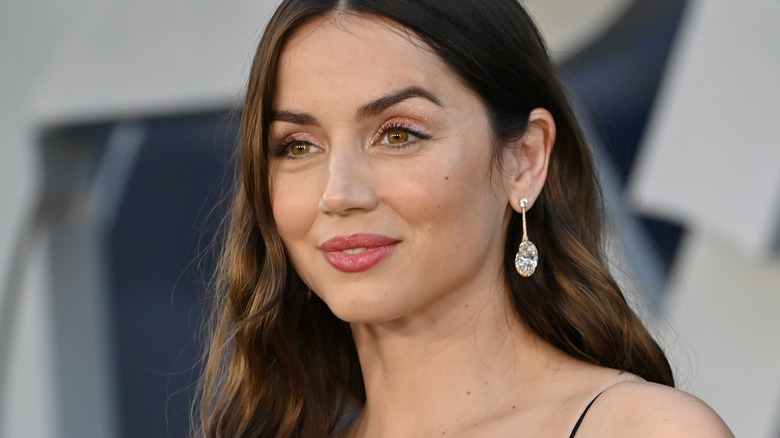 Featureflash Photo Agency/Shutterstock
Since the release of the film that started it all in 2014, the "John Wick" franchise has absolutely exploded in popularity. Not only is the title character — as portrayed by Keanu Reeves — now well-known around the world, but each sequel has been met with resounding fanfare. Therefore, so long as this trend keeps up, we can likely expect more direct sequels in the years to come, but that's not all. Plans are in place for the world of John Wick to be expanded upon via spin-off media as well.
While "The Continental," which focuses on the titular assassin and hitman-filled hotel, will hold things down on the television front, "Ballerina" will take the movies by storm. Set between the events of the third and fourth "John Wick" movies, the feature will center on the ballerina-assassin Rooney (Ana de Armas) — a role previously held by Unity Phelan in "John Wick: Chapter 3 – Parabellum" — as she hunts down those who killed her family. Len Wiseman will sit in the director's chair and co-write alongside Shay Hatten and Emerald Fennell.
Once the credits roll, don't expect Ana de Armas to reprise the role of Rooney any time soon. According to her, she will more than likely pump the brakes on action roles post-"Ballerina." 
de Armas is looking for more dramatic roles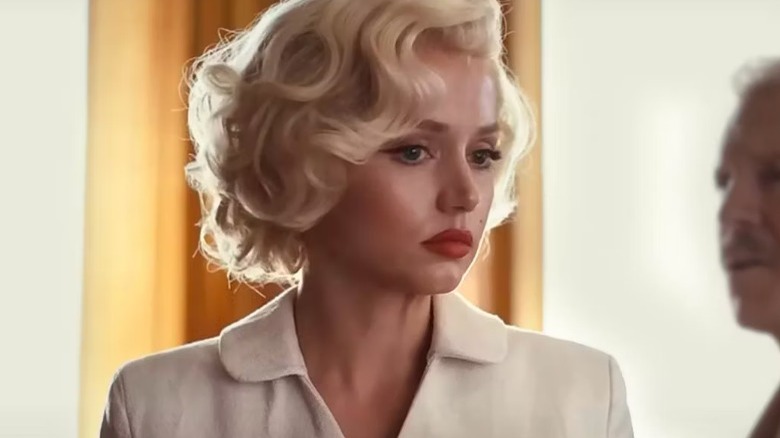 Netflix
Ana de Armas recently spoke with Vanity Fair, and during the conversation, she touched on what she'd like to do once "Ballerina" is in the books. As it turns out, she doesn't have much interest in continuing with action-oriented roles, at least for the time being. "I'm craving a wave of 'Blonde'-type films. I want to do work with directors and do character work," she told the publication, and without naming names, mentioned that she has spoken with directors she'd like to work with sometime in the future.
Aside from acting, de Armas has kept busy behind the scenes as well, chiefly as a producer. This kind of work is something she's also interested in pursuing further in the coming years, but she's not big on hopping from job-to-job at the risk of burnout. Rather, she wants to plan out her next moves and meticulously set up her work schedule as she pleases. "I want to find a better schedule to combine the things that I want to do and time to brainstorm and create my own things. That's my goal for the next couple of years, not slowing down but slowing down to do more," de Armas concluded.
Ana de Armas' star is on the rise in more ways than one. Surely no matter what she decides to do with her career in the wake of "Ballerina," she'll do just fine for herself.