Dean Norris Was Shocked To Learn Oprah And Tom Hanks Were Fans Of Breaking Bad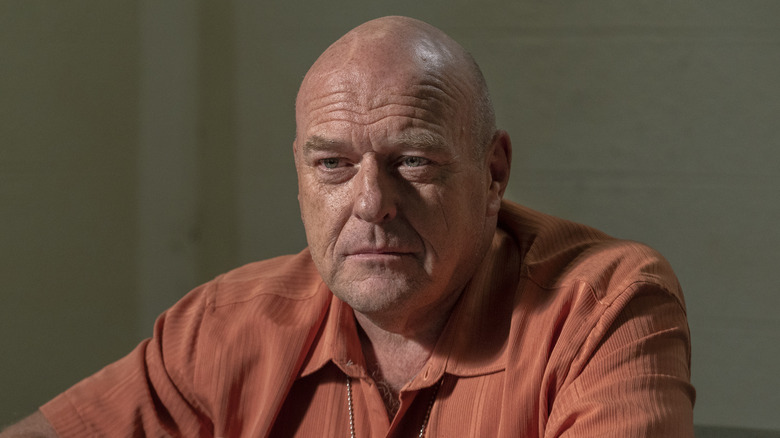 Greg Lewis/AMC
During its time on-air, "Breaking Bad" wowed audiences, depicting the transition of Walter White (Byran Cranston) from a loving chemistry teacher to an infamous drug kingpin. Series creator Vince Gilligan ushered in a new era of TV, proving that networks don't need to hide behind premium subscriptions to showcase some of the masterful storytelling that television has to offer. Instead, he brought one of the greatest stories in recent memory to AMC, allowing a wide range of audiences to follow along with Walter's story.
The critically acclaimed show continued to reach new audiences on streaming services, even a decade after its series finale. The series has become a staple piece of Netflix, with the studio expanding the "Breaking Bad" universe with a follow-up film, "El Camino." Of course, its sequel-and-prequel show, "Better Call Saul," joined it on the platform, and with each addition, Netflix introduced more and more new users to the original show. 
At this point, it has become a "fun fact" to have never seen "Breaking Bad" because it feels like everyone has seen it. In fact, it's hard to think of another show besides "Game of Thrones" that has captivated audiences in the same way on a weekly basis. Similarly to HBO's fantasy drama, "Breaking Bad" had its fair share of insanely famous fans, and the cast never got used to hearing which latest world-famous celebrity was a fan of their show.
Breaking Bad has some incredibly famous fans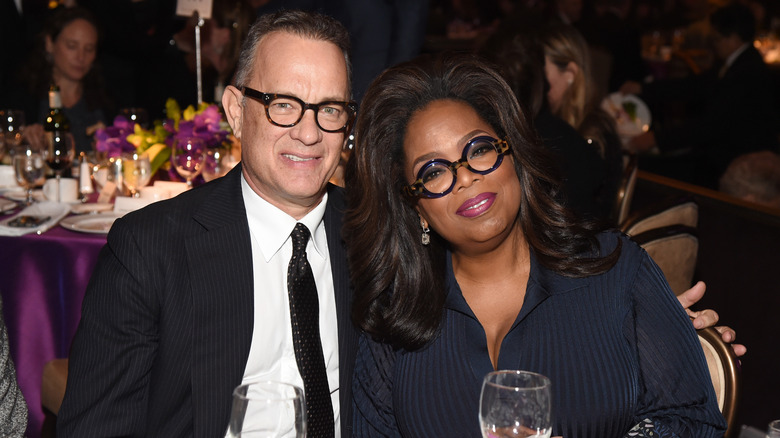 Michael Kovac/Getty Images
During an interview with Esquire, Dean Norris, who played Hank Schrader on "Breaking Bad," revealed that part of the on-set gossip included the cast sharing what celebrities they heard were fans of the show. "We would play a game every season," the actor recalled. "We were like, 'Did you hear so-and-so...' I think the craziest one was that someone told us that Oprah Winfrey and Tom Hanks were on a yacht trip together, and they brought 'Breaking Bad' with them to watch. Well, oh, all right, that's pretty good." The interviewer then imagined the industry icons relaxing in their swimsuits, drinking champagne, and watching the show together. "Isn't that weird?" Norris asked, still trying to wrap his head around the idea of two powerhouse individuals watching his jaw-dropping death scene.
It turns out Oprah and Tom Hanks aren't the only famous fans that tuned into AMC every Sunday for years. Following the series finale in 2013, Conan O'Brien tweeted, "Anyone else thought of chaining Vince Gilligan in a barn to make him come up with another show?" Fellow late-night host Seth Meyers shared a similar sentiment, thanking the show for everything it did. Legendary filmmaker Darren Aronofsky compared the "Breaking Bad" ending to losing a close friend, while Michael Moore went so far as to host a viewing party for the finale.