Warner Bros. Has Sequels To I Am Legend And Constantine In The Works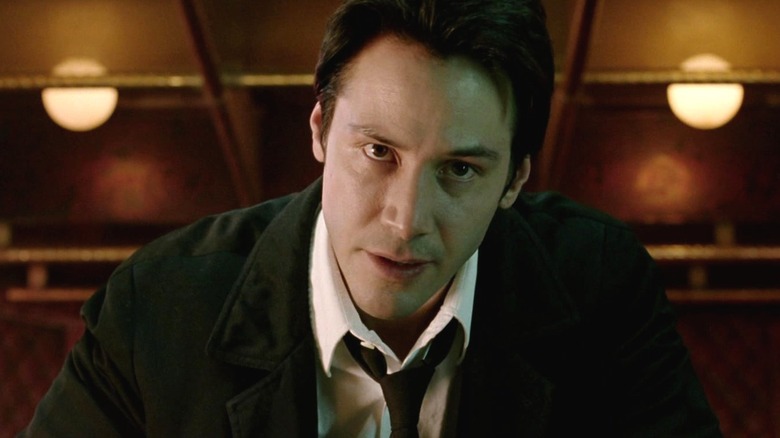 Warner Bros.
A new deal recently acquired by Warner Bros. is about to lead to sequels to two popular films from the early 2000s. As reported by Deadline, filmmaker Akiva Goldsman (who has written films such as "I, Robot" and "A Beautiful Mind" amongst many others) has taken his production company, Weed Road, to Warner Bros. and signed a first-look deal. After recent deals with MGM, Weed Road — headed by its President of Production Greg Lessans and Vice President Rachel Wizenberg — has returned to Warner Bros.
Warner Bros. Pictures co-chairs Michael De Luca and Pam Abdy said in a statement, "We've both known and worked with Akiva for years, and never cease to be amazed by his combination of filmmaking mettle and limitless imagination. We couldn't be more thrilled to welcome him back to the Warner Bros. family, where he has delivered some of the Studio's most successful and acclaimed projects of the past two decades."
Some of those projects include "I Am Legend," which Goldsman wrote and produced, and "Constantine," which Goldsman produced — and these are the two films that are getting sequels thanks to this recent deal. After noting his appreciation in returning to Warner Bros, Goldsman then announced the two sequel projects. Goldsman said, "We're starting with two projects that are fun and very much Warners."
Goldsman teases what to expect with these upcoming sequels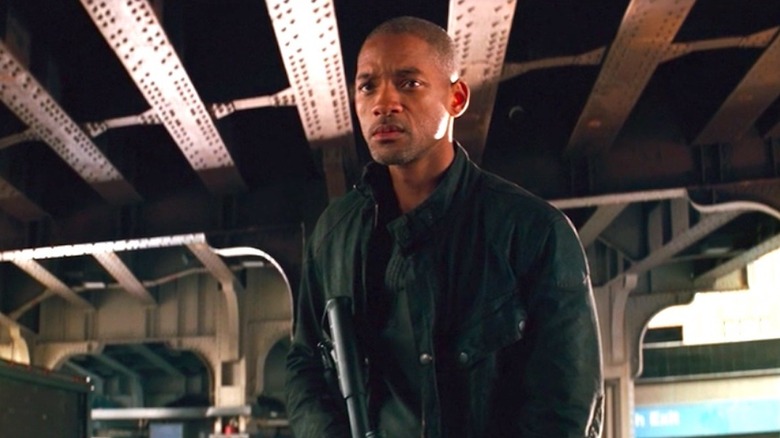 Warner Bros.
Akiva Goldsman has begun to reveal information regarding the two upcoming Warner Bros. sequels to "I Am Legend" and "Constantine." If you need a refresher, 2007's "I Am Legend" stars Will Smith as Robert Neville, the last human in New York following an apocalypse caused by a virus. Meanwhile, 2005's "Constantine" stars Keanu Reeves as John Constantine, an exorcist who is able to communicate with half-angels and half-demons.
For the "I Am Legend" sequel, Goldsman revealed that Smith is set to return, with Michael B. Jordan set to co-star (although his role in the upcoming film is remaining under wraps for now). What we do know is that they are looking to the novel which the original film was based on for the story. Goldsman said, "What [author Richard] Matheson was talking about was that man's time on the planet as the dominant species had come to an end. That's a really interesting thing we're going to get to explore. There will be a little more fidelity to the original text." The screenwriter also noted being inspired by "The Last of Us," the recent HBO series based on the video game of the same name.
Meanwhile, the sequel to "Constantine" will see Reeves reprising the role and Goldsman writing the script. Goldsman credits Reeves himself for the sequel finally getting made, telling Deadline, "This is a credit to Keanu, who endlessly has said, 'this is the character I want to return to.' Finally, he said it enough times that it stuck." Additionally, Francis Lawrence (who directed the original film) is set to direct the sequel.
Stay tuned for more information on both projects as details become available.