Vikings: Valhalla's Creator Discusses The Challenges That Come With Filming Each Season Of The Series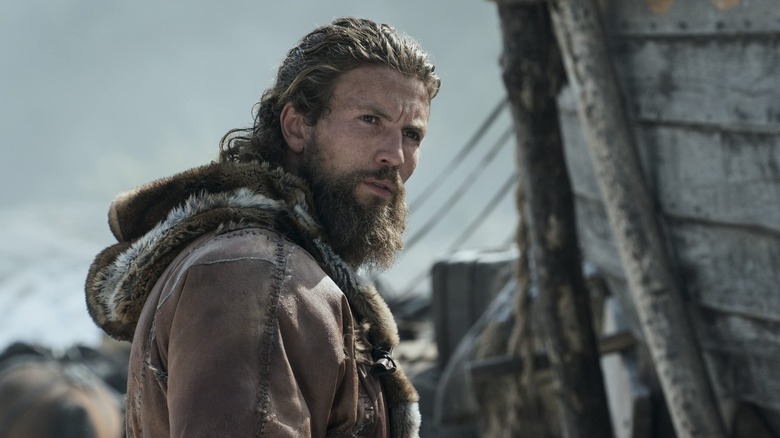 Bernard Walsh/Netflix
Netflix strives to produce a wide range of content to fill the numerous tastes of its subscribers, with historical drama programs being one of the platform's most unique trends. This genre is far-reaching on the streaming service, with the 20th-century set "The Last Czars" and the 15th-century "Rise of Empires: Ottomans" being two prime examples. But nothing is quite as thrilling as swords and battle epics exploring legendary soldiers, rulers, or civilizations from the past, which is on full display in "Vikings: Valhalla." The series is a continuation of The History Channel's "Vikings" and tracks the last powerful era of what history refers to as the "Viking Age."
Like any historical epic, the production of the series is massive and utilizes numerous European locations to accurately portray rural Viking life in 11 century England. This naturally means that the production design and props department gets creative to create the lush, foreboding, and historically authentic set pieces and costumes to accurately portray the era. Launching a set this expansive is not without its difficulties, which are also confounded by a need to accurately portray a bygone era with authenticity and enough storytelling to keep viewer engagement. With these problems in mind, series creator Jeb Stuart has revealed the immense challenges that come with shooting each installment of the program.
Jeb Stuart compares each new season to the problems that come with filming a sequel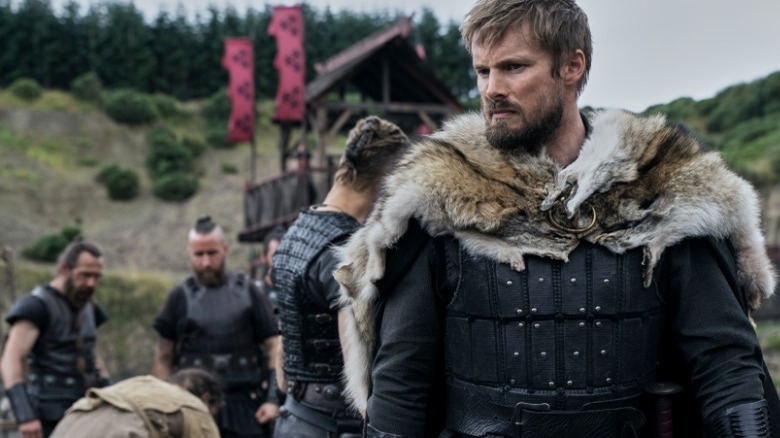 Bernard Walsh/Netflix
In an interview with Collider, "Vikings: Valhalla" creator Jeb Stuart spoke at length about the various challenges that come with creating each season of the historical drama. When asked if he envisioned building further into the overall story back during the development of Season 1, Stuart replied, "Without a doubt. That's a great question. Without a doubt, Season 1 was hard for exactly the reason you said. I felt like I was out there in the wilderness saying, "We can do this. We can take down London Bridge on TV, and make it look like we just did a $40 million action set piece."
Stuart highlighted the numerous different ways in which he told himself that the series could stand on its own. This level of hope combined with a fierce commitment to telling a grand story each season was further established with the second installment of the series. The creator said of the 2nd season, "It's almost like doing a sequel. It's almost like it's got to be faithful to everything you did for Season 1, and yet it's got to be new and fresh, and even better for Season 2." He concluded by sharing the same sentiment for the third season.
This level of commitment and holding out hope that each new installment seems to be paying off since the program holds a 90% certified fresh rating on Rotten Tomatoes.