You's Penn Badgley Originally Had Zero Interest In Playing Joe Goldberg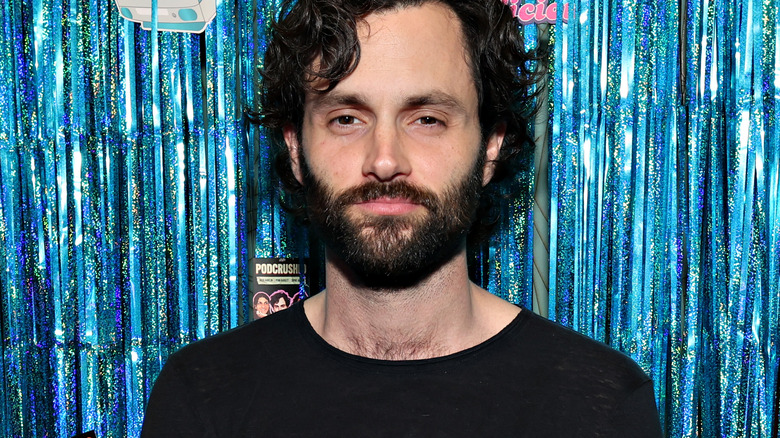 Cindy Ord/Getty Images
To be fair, Penn Badgley didn't have much interest in doing TV at all following his breakout role as Dan Humphrey on the CW's "Gossip Girl." At least that's what the 36-year-old performer attested to in a recent interview with Variety. He was pretty straightforward about it, too — "I didn't want to be in television," Badgley recalled, citing a feeling of having been stuck spinning his wheels on the classic teen drama, as well as a "dark undercurrent" that followed him during his 20s. What's worse, his trepidation only got more complicated moving forward.
Without a doubt, Badgley's most recognizable work outside the world of girls who gossip came in 2018 with Netflix's "You," the story of Joe Goldberg, an unlucky-in-love 30-something trying to have it all in the big city — like Ted Mosby if he'd gotten most of the important parts of his finale out of the way by the end of Season 2. The thing is, when the offer showed up at Badgley's door, he was more than a little hesitant.
You, married bliss, and the difficulties of being Penn Badgley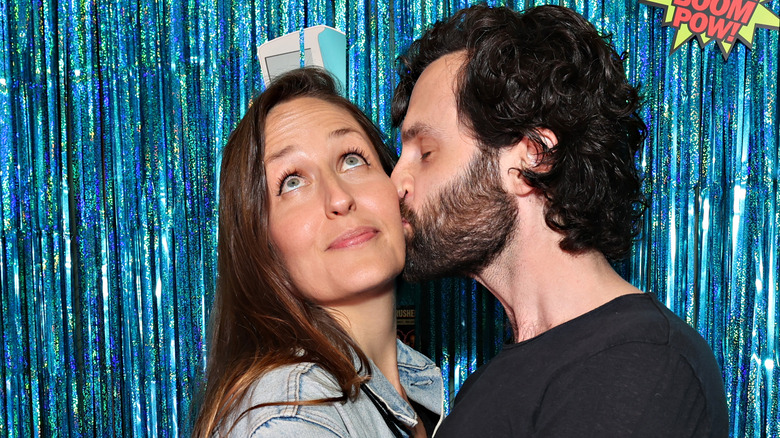 Cindy Ord/Getty Images
It's not that Penn Badgley didn't see what made him the perfect choice to play Joe Goldberg. He fully acknowledges that the character took "the tropes of Dan Humphrey, put it in a blender and sort of reconfigured and re-served it." That said, he didn't feel particularly enthusiastic about diving down what sounds like a pretty dark rabbit hole of a role.
What's more, the overt sexuality of the character wasn't something that Badgley found appealing. Sex scenes just aren't the actor's happy place. "That aspect of Hollywood has always been very disturbing to me — and that aspect of the job, that mercurial boundary — has always been something that I actually don't want to play with at all," he told Variety. He went on to say that on-screen intimacy makes him uncomfortable, and that his concerns regarding "fidelity in (his) relationship" were his biggest worry when he was considering taking the part — a worry that he's been vocal about in the past, and which helped shape the latest season of the series.
Luckily, cooler heads prevailed — Badgley credits his wife Domino Kirke-Badgley with convincing him to take the role. "And I wasn't going to listen to anyone more than her," he stated. Thanks to the power of spousal encouragement, fans can now stream four full seasons of Joe Goldberg's japes and monkeyshines on Netflix at their leisure.