Shannon Elizabeth Told Her Friends Not To Watch American Pie (All Because Of That Accent)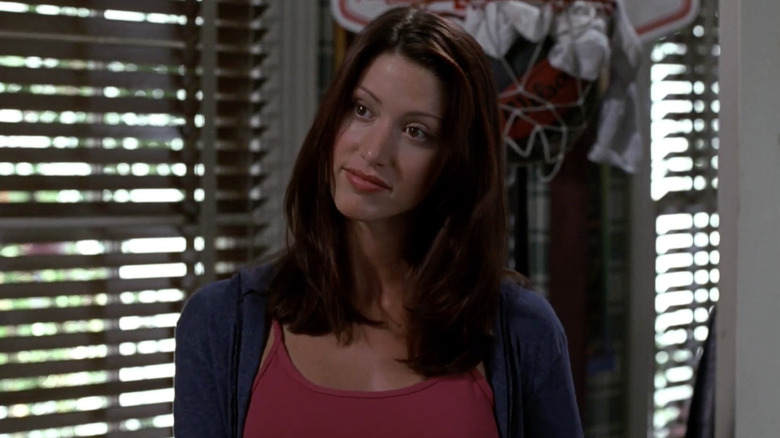 Universal
"American Pie" was a big success at the box office when it was released, but not everyone was convinced beforehand it would be a hit. Shannon Elizabeth, the actress who played Nadia in the film, didn't think the movie would be good, and the source of that negative outlook can be traced back to the character's accent.
While she has many titles throughout her career, such as model, poker player, and animal activist, Elizabeth is arguably most popular for making her presence known in television and movies. The actress has been taking on an assortment of roles since 1996, and in that time, she has been able to attain a significant number of credits with some pretty impressive titles. While there are several projects to discuss, her standout efforts on the small screen include the series "Cuts" and playing Brooke Rockwell on "That 70's Show." But when it comes to the movies, Elizabeth has some notable credits that she is well-known for participating in, which include flicks such as "Jay and Silent Bob Strike Back," "Thirteen Ghosts," "Tomcats," "Scary Movie," and "Love Actually."
But out of everything she has accomplished, her time as a member of the cast of the "American Pie" franchise is a contender for being her biggest claim to fame. In fact, the first "American Pie" movie was Elizabeth's first big hit. Despite things going so well, the actress was very concerned people wouldn't like it, and the reasoning behind her thought process was due to the accent she used in the movie.
Elizabeth hated how they handled the accent in post production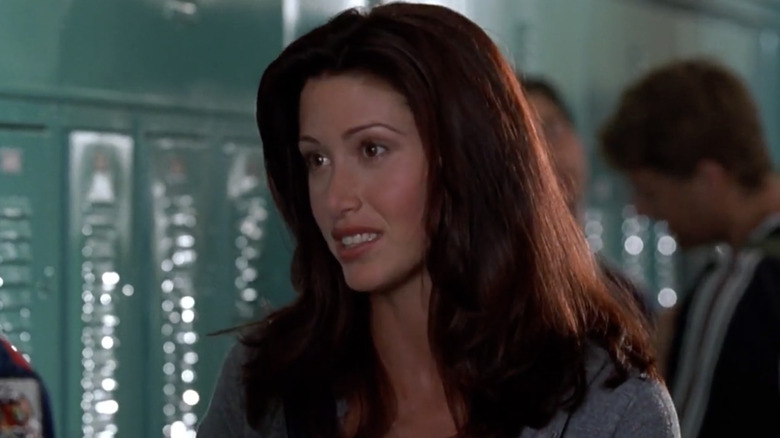 Universal
In "American Pie," Shannon Elizabeth plays a foreign exchange student named Nadia, who has a very distinct accent. Beforehand, the actress did substantial preparation with a dialect coach to get it down for the film, but after production had been completed, she was called in to make some adjustments. "When I did American Pie, they called me in to do ADR (automated dialogue replacement)," Elizabeth revealed on the podcast "Inside of You with Michael Rosenbaum" (via YouTube). "They were like, 'We're gonna play with the accent.' So I'd say something, and then they'd go, 'Ok, do less of an accent.' I was like, 'Why are they messing with this accent so much?' I had worked really hard with a dialect coach on this." The experience caused Elizabeth to lose all confidence in the film's chances for success, and she wasn't shy about telling people. "I told all my friends, 'This movie's gonna suck' because they messed with my accent so much!" Elizabeth said when it was all over, "I was devastated after ADR."
Despite her doubts, "American Pie" went on to gross $235 million at the box office against an $11 million budget. While parts of that endeavor were less than ideal, Elizabeth still positively looks back on her time in the franchise, even expressing her appreciation on the 20-year anniversary. "Being a part of such an incredible film has been nothing but a blessing." The actress posted on Instagram. "I am so grateful for everything American Pie has done for me." While she isn't a fan of the accent overall, she appears happy fans can continue to enjoy her worthwhile efforts and the rest of the "American Pie" films.