Twin Peaks: Fire Walk With Me Actress Pamela Gidley Dies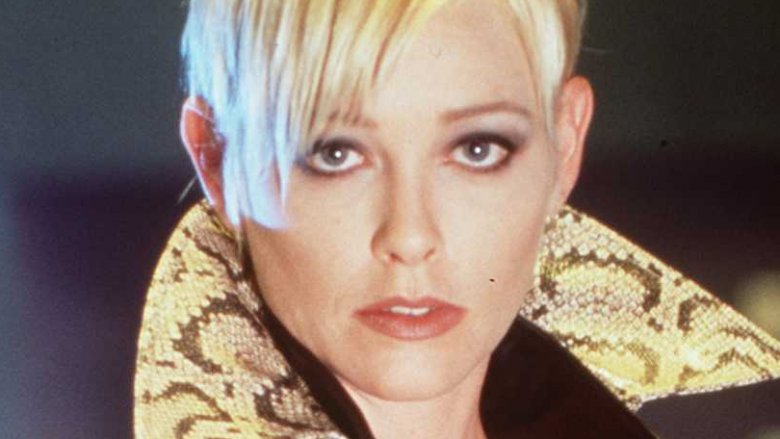 Getty Images
Twin Peaks: Fire Walk With Me actress Pamela Gidley has passed away at the age of 52. The actress' family says that she died peacefully at her home in Seabrook, New Hampshire on April 16. No cause of death was given. (via The Hollywood Reporter)
Gidley started her career as a model, appearing on the cover of Seventeen and being named the "Most Beautiful Girl in the World" by the Wilhelmina modeling agency. She made her acting debut in 1986's Thrashin', also starring Josh Brolin and Sherilyn Fenn, the Twin Peaks star who she had been close friends with since they were teenagers. She also starred in the 1987 Melanie Griffith-starring sci-fi flick Cherry 2000 before landing a role on the CBS drama Angel Street. She later had recurring roles on Strange Luck, The Pretender, CSI: Crime Scene Investigation, and Skin.
In 1992, Gidley landed probably her most notable part as Teresa Banks in the controversial Twin Peaks: Fire Walk With Me. Her last credited role before her death was in Twin Peaks: The Missing Pieces, a 2014 film that pieced together deleted and extended scenes from Fire Walk With Me. Gidley's other acting roles included The Closer, Landspeed, Luster, Puzzled, True Blue, Goodbye Casanova, The Little Vampire, Liar's Poker, Mafia!, The Maze, and Kiss and Tell.
Gidley is survived by her mother, Phyllis; her brothers, Glenn, David, and Brian; her sister-in-law, Darlene; and her nieces and nephews Adam, Keegan, Erica, and Alexis. Donations in her name can be made to St. Jude Children's Research Hospital or to the New Hampshire SPCA.